My Covid-19 Rebound Stock Beat the Sensex 2x. Here's Another that Could Do Better
Jun 17, 2020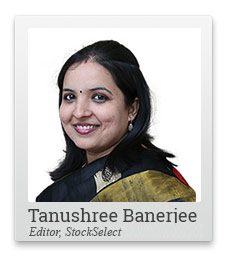 How quickly can a whole nation forget about a crisis?
Two years, as per a 2009 science fiction novel, The Fat Years. It narrated a fictional crisis in China.
The book ironically described how, within two years, the entire Chinese population wipes out memories of a grave crisis.
Turns out that reality can, at times, be stranger than fiction.
For its not in two years but in two months that not just China but even the rest of the world has moved on from the Covid-19 crisis.
Imagine a Martian landing on earth in June 2020 and looking for cues from stock markets. He would certainly have no idea of the calamity borne since March.
That's how disconnected stock markets, world over, and the real economy have become today.
Therefore, when we say rebound, we must clarify if we are referring to economy, income, jobs, consumption or stock markets.
Left to the global central banks, stock markets will keep rebounding every time the money printing machines start buzzing.
--- Advertisement ---
How to Claim Bhambwani's 'Fast Profits' Book, Free

Today, we are going to show you how you can claim a hardbound copy of Vijay Bhambwani's Fast Profits book, virtually FREE.

This book is worth Rs 1,950.

But today you can claim it for virtually nothing.

How?

Just read the full details here...
------------------------------
But you've heard of the term dead cat bounce, haven't you?
The recent market rebounds have largely been due to cheap liquidity. And all such rebounds are fake ones.
The real rebound, will have at least three signs:
Real growth in investments
Real growth in incomes
Real growth in consumption
And these will, over time, form the tailwinds, I am looking for the Swoosh recovery.
Eventually, culminating in the Rebirth of India.
URGENT RELEASE: Vijay Bhambwani's #1 Investment of The Decade. Get Details NOW.
So, such fake rebounds aren't getting me excited at the moment.
But the stocks which will ride the Swoosh recovery and become the flagbearers of Rebirth of India, are getting attention.
For instance, I wrote about a Rebound stock in The 5 Minute Wrapup, on 1 April, 2020. This was just before the market ascent started.
I wrote to you about a Crorepati stock.
Anyone who bought the stock has gained 47% so far.
That is more than double the return on the Sensex (19%) during this period.
So, rebound stocks will make money.
But I will keep my eyes peeled only for more Crorepati stocks like the one I have already identified.
In fact, my next StockSelect recommendation is a business that is even better poised to ride a real rebound.
Stay tuned.
Warm regards,

Tanushree Banerjee
Editor, StockSelect
Equitymaster Agora Research Private Limited (Research Analyst)
PS: Get the details of my Crorepati stock recommendation here...
Recent Articles