How to Pick Stocks in this Volatile Market
Jun 18, 2020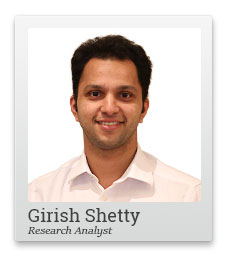 The yo-yo nature of the market continues.
One week there is a flood of positive news all around. News of the Covid-19 curve flattening, possible vaccines coming out, and the economy getting back to normal.
Nifty touches 10,000 and everyone thinks the worst is behind us. Amateur retail investors are making a killing and everyone seems happy. The market is buzzing.
On other days, it is the complete opposite. Beijing fears a new Covid-19 outbreak. A second wave of coronavirus is feared in US and Europe. Some Indian states are struggling to cope up with the rising number of cases daily.
If tackling covid-19 wasn't enough, India has another problem: Border issues with China.
Tensions on the border are rising every day. Will it get resolved or escalate?
No one knows right now. It feels like a perfect storm. There are fears the markets will touch its March 2020 lows again.
How do you invest in such a market when stories change every week?
--- Advertisement ---
Missed Our Urgent Broadcast LIVE?

For readers who missed watching our broadcast on India's Revival...

We've released the transcript of the event for a limited period now.

You can see all the important highlights from our broadcast in this transcript.

And also get a chance to grab a copy of Tanushree's latest reports, India's Greatest Revival: The Three Mega-Trends Behind 1,000% Gains and 3 Ticking Bombs to Sell Now - combinedworth Rs 5,900 for virtually FREE.

But please note that we may take this transcript off the internet any minute.

So read it immediately.

Click Here to Read the Transcript NOW
------------------------------
There are two important things you need to do...
Ignore the broader index: If you want to shut out the noise, this is the first step you need to take. Ignore the daily movements of the Nifty/Sensex. Think long-term.

A few stocks running up have been dictating the index recently. How long will this index management last? That's anyone's guess. Investing based on index movements is bound to end in disappointment.

One week you'll hear bad news taking the index down. On other days, there'll be positive news, which will take the index up.

This information might be useful for traders but it's not useful for long-term investors.
Look at individual stocks with the highest rebound potential: There are many stocks still trading at dirt-cheap valuations.

These stocks are ignored by the majority. These might be from sectors that are not doing well. Even if the business has outperformed the sector, the market has ignored it in the short-term.

Their only fault is that they're caught in the pessimistic wave of the market. A false narrative has been created around smallcap stocks. A narrative where only large cap stocks are considered safe and small cap stocks are to be avoided.

Due to this narrative even good, safe businesses in the small cap space are bunched with the bad ones.

Look out for these stocks.
--- Advertisement ---
[Watch Now] 3 Little-known Stocks We are Super Bullish On




Click Here to Watch Now
------------------------------
There are steady businesses with an established track record. Businesses with market leadership in their sector. The market is currently ignoring them.
These are the kind of stocks we are looking at for our Hidden Treasure subscribers. We are finding good stocks in the smallcap space.
We believe it won't be long before the narrative around smallcap stocks changes.
These quality stocks will be the first to rebound.
When that happens, you will likely get the dual benefits of earnings growth as well as valuation re-rating.
Irrespective of the Nifty and Sensex movements, the wealth creating opportunities in these stocks are huge.
Warm regards,



Girish Shetty
Research Analyst, Hidden Treasure
Equitymaster Agora Research Private Limited (Research Analyst)
PS: Tanushree Banerjee, our expert on safe-stock investing, has identified a Crorepati stock. Get the details here.
Recent Articles