---

This is third party advertisement

---

Mutual Fund investments are subject to market risks, read all scheme related documents carefully.
Join Mega webinar


Navigating Markets in 2024 -
Fund Managers Year End Perspective
Live on Dec 6th @ 6pm
Wait! Don't Buy the Smallcap 'Dip' Just Yet
Jun 20, 2022
Editor's note: Join Equitymaster's smallcap guru, Richa Agarwal, online at 5 pm today at the One Stock Crorepati summit. Richa will talk about her favourite stock and how you can profit from it. Book your free seat here.
---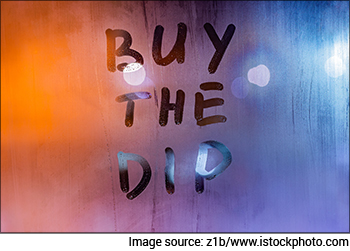 Last week, we ran a poll on our Telegram channel on the current market crash.
The results were quite encouraging.
Majority who took the poll, have already started investing in beaten down but fundamentally strong stocks. They are not waiting for the market to bottom.
I believe this is the right move. Tops and bottoms are known only in hindsight.
If you wait, you run the risk of waiting for too long. You could miss out on potential gains in case the markets make a U-turn and start going up again.
Therefore, starting to nibble at the beaten down but fundamentally strong stocks should be the way to go.
But what exactly should you invest in? Should you look at large caps or explore smallcap stocks to buy?
Well, the small cap universe seems a better option. This is because while the Sensex is down 17% from the top, the smallcap index is off by 22% from its highs.
Therefore, considering the correction from the top, small-cap stocks seem to be the superior choice between the two.
However, if you zoom out a bit and look at the long-term picture, investing in small-cap stocks doesn't seem like a great idea at the moment.
--- Advertisement ---
Investment in securities market are subject to market risks. Read all the related documents carefully before investing

Our Big Prediction

India is set to take a giant leap in terms of prosperity.

If things play out as our research suggests, then this leap could potentially generate wealth at a scale we've probably never seen before.

This is one of the biggest opportunities for investors in the recent times.

The stock market rally that we're seeing right now is just a small glimpse of what's about to come.

See Details Here
Details of our SEBI Research Analyst registration are mentioned on our website - www.equitymaster.com
---------------------------------------------------
You see, the ratio of the BSE Sensex to the BSE SmallCap index has averaged 2.4x over the last 20 year or so.
This means that investors have valued Sensex at 2.4 units for every unit of the BSE Small Cap index.
Whenever this ratio has gone way out of whack, it has corrected itself over the next 1-2 years.
For e.g. back in September 2013, the ratio stood at 3.7x, meaning that investors were giving too much of a premium to the Sensex as opposed to the smallcap index.
This was therefore a good time to increase exposure to smallcaps and reduce exposure to largecaps.
Investors making this move were rewarded handsomely over the next 12 months. The BSE Small Cap index doubled while the Sensex went up by just 31% in this period.
Likewise, back in September 2005, the ratio was at its lowest of 1.3x. This meant that the BSE SmallCap index was quite expensive vis-a-vis the Sensex. It was therefore time to cut exposure to smallcaps.
Again, it turned out to be a great move. Over the next couple of years, the smallcap index went up by just 36% whereas the Sensex nearly doubled.
So, if similar readjustment had to happen right now, we may have to pare exposure to smallcaps.
The Sensex is trading at a premium of close to 2x. Going by historical averages, this is lower than the long-term average of 2.4x.
--- This is Third Party Advertisement ---
Mutual Fund investments are subject to market risks, read all scheme related documents carefully.

[MEGA] Webinar Invitation -

Navigating markets in 2024 - Fund Managers' Year End Perspective.

Date: Dec 6th Time: 6pm Venue: Your Computer

An Exclusive Asset Class Outlook Webinar With Our Experts from Quantum MF

• The Outlook For Equity, Debt & Gold?

Register Free for this Exclusive Webinar
----------------------------------------
This means that either the Sensex will have to rise faster than the BSE SmallCap index or it will have to fall much less going forward.
Put differently, there's a strong chance the smallcap index may underperform over the next 12-18 months.
Hence, if you are an investor who wishes to have a portfolio where the largecap to smallcap ratio is in the region of 60:40, it may be a good time to allocate maybe 70% or even 75% to largecap and the remaining to smallcaps.
If the markets go down from here, smallcaps are likely to fall more than largecaps. You can therefore move more money into smallcaps and attain your goal of 60:40.
Conversely, if the markets go up, it will be largecaps that will again outperform in my view. Here as well, you can move some money from largecaps to smallcaps.
Varying the proportion of largecaps to smallcaps this way really works.
It allows you to move more money from an overvalued asset class to the one that's undervalued. And this is the right thing to do as far as I'm concerned.
Now I know what you are thinking. Why am I giving so much importance to index movements?
After all, isn't investing all about how to find undervalued stocks irrespective of what the broader indices do and then hold on to them for the long term?
This is of course true.
But I believe the movement of the broader indices matter. You see even the best stock will find it difficult to go up in a falling market. Likewise, even an average stock can give good returns if the entire market is goes up.
Equitymaster Conference 2024: View Your Invitation
Thus, as much as one would like to invest in good quality, undervalued stocks, one also needs to keep an eye on the broader market and position one's portfolio accordingly.
This will allow you to use the market fluctuations to your advantage. It puts you in a good position to earn market beating returns over the long term.
So, in conclusion, you can invest in good quality smallcaps. But don't go overboard with it.
Having a higher allocation to the best bluechip stocks makes more sense given the broader market environment.
Warm regards,



Rahul Shah
Editor and Research Analyst, Profit Hunter
PS: Join Equitymaster's smallcap guru, Richa Agarwal, online at 5 pm today at the One Stock Crorepati summit. Richa will talk about her favourite stock and how you can profit from it. Book your free seat here.
Recent Articles