War Profits


Revealing a Potential 33x
Opportunity in Defence
The One Smallcap Stock I'll Recommend Now
Jun 21, 2022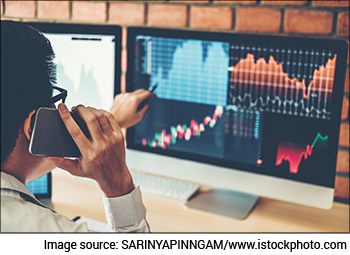 If you have been a regular reader of my articles, you would know the qualities I look for in stocks I recommend.
And if you are or have been a subscriber of Hidden Treasure, you would know that our biggest winner is Page Industries.
We recommended this stock in January 2009. It has since offered subscribers returns of over 13,000%. While we had a good number of recommendations where the gains have been 500% and more, nothing has come close to this.
This article is not about resting on past laurels. These examples provide some context to what I'm going to share today.
In fact this aspect of investing that has a very high weightage on your stock market returns. But often gets ignored when winning stories are written.
I have shared this concept in past with my subscribers. But as markets are volatile these days and quality stocks are becoming affordable, it's an opportune time to revisit it.
Warren Buffett, Charlie Munger, Peter Lynch, Walter Schloss...
These legendary investors share some common traits that have made them beat the markets consistently. Reams have been written over such qualities.
Yet, there is an aspect where their approaches are as opposite as North and South Poles.
And it's this differentiating trait that has been crucial to their outperformance.
--- Advertisement ---
Next 10 Yrs Belong to this Sector... Potential 33x Growth...

We rarely get to see this kind of growth these days.

It's a potential 33x opportunity by 2030.

The next 10 years belong to this one sector.

As per our research, this could be one of the fastest-growing sectors of the stock market by 2030... and possibly even beyond.

If you're an investor, then you simply cannot ignore this sector today.

Otherwise, you could be leaving a lot of money on the table.

We're going to reveal everything about this mega opportunity on 22nd August... including details of 3 stocks to ride this potential 33x opportunity.

You can click here to get all the details...
------------------------------
There are two elements to huge returns. The first, is your stock selection process and the second is your allocation.
Concentrated Versus Diversified
When Buffett was managing less capital, his top five holdings comprised over 90% of his portfolio. He was a typical concentrated investor. Given his investing acumen and stock selection skills, no wonder he killed the Dow Jones.
That said, investors like Peter Lynch and Schloss never believed in concentration. At the peak of his career, Peter Lynch's portfolio had over 1,000 stocks. And yet, their track record remains enviable.
A concentrated investment in winning stocks can make your portfolio outperform by a wide margin. But what if one of your bets fails? Would not that be a fatal mistake? Is it worth the risk?
In the famous book Concentrated Investing, the authors share an interesting analysis by Elton and Gruber. It quantifies the effect of diversification on risk.
Risk here measures the deviation of the portfolio return from market return. This means that a portfolio with just one security will have highest risk. Further, a portfolio with all the securities trading in the market will have zero risk.
As per the analysis, most of the gains from diversification (reduction in risk) are enjoyed by holding between 20 to 30 securities.
Now add an element of position sizing (dynamic allocation) to the stocks in your portfolio. This single factor could determine whether you can retire at the age of 40 or 60.
What do I mean by dynamic allocation?
--- Advertisement ---
Top 3 Stocks to Buy During This Market Correction...

Amid recent correction, stocks are trading at prices cheaper than what investors have paid to own them a few months ago.

The bears are short selling to profit from this down market, but...our Smallcap guru, Richa Agarwal believes now is the time to BUY them.

In fact, her latest research has revealed 3 stocks that have the potential to create India's next wave of 'Crorepatis.'

Just watch this short video right away and know how to grab the details on Richa's top 3 picks today...
------------------------------
Let's say you do own that optimum number of 20 to 30 stocks in your portfolio. You could either have an equal allocation to each. Or depending on your conviction and prospects of a specific business, you could choose to allocate more to some stocks and less to others.
For instance, our subscribers would have benefitted a lot more from Page Industries had we recommended a higher allocation to the stock, even if we recommended fewer stocks.
It's much easier for me to say this now, with the benefit of hindsight. But it has also been a learning.
The famous economist John Maynard Keynes sums it the best in the lines below:
"As time goes on, I get more and more convinced that the right method in investment is to put large sums into enterprises which one thinks one knows something about and in the management of which one thoroughly believes.

It is a mistake to think that one limits one's risk by spreading too much between enterprises about which one knows little and has no reason for special confidence. One's knowledge and experience are definitely limited and there are seldom more than two or three enterprises at any given time in which I personally feel myself entitled to put full confidence".
Note the lines underlined above. While concentrated investing has its merits, its rewards come with conditionalities.
And here's Mr Buffett's views on the topic:
I have 2 views on diversification. If you are a professional and have confidence, then I would advocate lots of concentration. For everyone else, if it's not your game, participate in total diversification.

If it's your game, diversification doesn't make sense. It's crazy to put money into your 20th choice rather than your 1st choice.

Charlie and I operated mostly with 5 positions. If I were running 50, 100, 200 million, I would have 80% in 5 positions, with 25% for the largest.
It all depends on one's investing acumen - stock selection skills and conviction levels.
The more you diversify, your returns are likely to follow the market averages.
On the other hand, higher concentration could mean a higher deviation from market returns. If you get the selection right, you could beat the markets significantly. A wrong selection, however, will be a death knell for your portfolio returns.
The bottomline...
Bet big when the probability is high for a favorable outcome (huge gains)... and vice versa.
Now as Keynes mentioned, barring hindsight wisdom, such opportunities are seldom more than two or three enterprises at any given time.
Speaking of which, I'm glad to share that I have come across one such opportunity, where I'm willing to go beyond the standard allocation guidelines for smallcap stocks.
To be sure, this isn't a stock I have just discovered. I have been studying it for almost 5 years now.
Over time, it has surprised me on the positive side. My conviction has only grown.
Since I discovered this stock, it has come a long way. But if the management's execution track record and recent developments are anything to go by, the journey so far is just a start of a huge runway the stock has ahead of it.
For one, in recent years, the company has entered a defensive sector worth Rs 11 tn. And within a few years of its entry, has bagged contracts from clients that figure on its peers' wish list.
In the last few months, it has announced its entry into one more vertical that could catapult its performance. To give you some perspective on the size of these opportunities, the investments made by the company in last five years is 1.5 times of what it had invested since inception.
The company is a market leader in its niche, has a proven management, and is entering segments with consistent and growing demand.
I was live online yesterday at my One Stock Crorepati summit where I talked about this stock in detail. You can watch the video here.
Warm regards,



Richa Agarwal
Editor and Research Analyst, Hidden Treasure
PS: In case you missed my One Stock Crorepati online summit, the video is available for viewing. Watch it here.
Recent Articles