Find Out
How to Find One Stock with Crorepati Potential? >> READ MORE
Bank Stocks in 2022 Mirror Warren Buffett's 1989 Wells Fargo Investment
Jun 22, 2022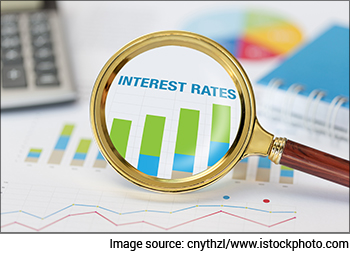 American bank Wells Fargo was one of Berkshire's largest holdings for nearly a decade. But that is not intriguing.
What's intriguing is the year of purchase of the stock: 1989.
It was the year when the US Fed rate was hovering close to 10%.
Yes, you read that right, 10%.
After having seen the US Fed rate linger close to zero percent for over a decade, it is difficult to believe that the rates were once in high double digits.
In late 1980s, the US Fed had taken interest rates to as high as 12% to 15% in a bid to fight inflation.
--- Advertisement ---
A One Stock Gift in 1990 Turns into Rs 130 Crores

In 2017, Ravi made headlines by calling a leading business news channel with a surprising announcement - his grandfather had left him 20,000 shares of only one stock.


And on the day of his call - these shares were worth Rs 130 crore.

Can you guess which is this company?

It's MRF.

Ravi's story is one of the amazing stories of becoming Crorepati from a single stock.

But the question is, how to find that one stock with crorepati potential?

To find the answer to this million-dollar question, join our 'One Stock Crorepati' MEGA summit on 30th June, where we will reveal details of what we call a potential 'crorepati' stock...

Click here for full details...
------------------------------
So, in 1989 when the interest rates in the US were at the cyclical peak, Buffett took a call.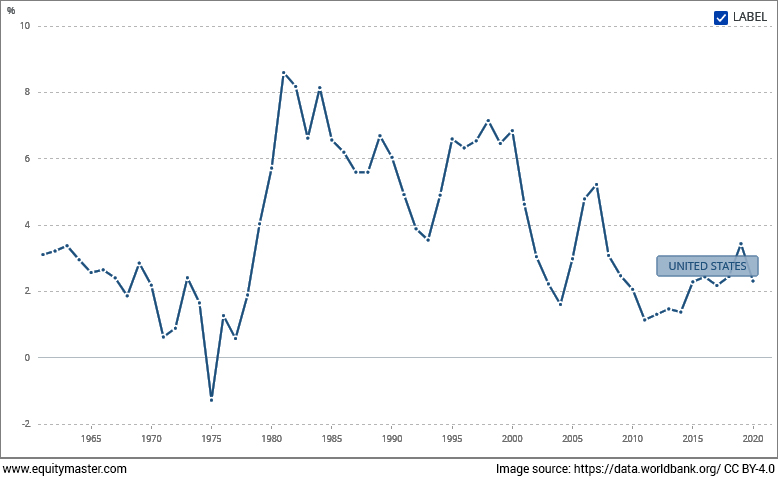 With his understanding of high interest rates, Buffett chose to take an exposure to Wells Fargo. And over the years took his exposure significantly higher.
Now, what was the logic behind his thinking?
--- Advertisement ---
"$2.5 Trillion Crypto Market Boom..."

A booming $2.5 trillion market...

Set to multiply by 100 times over the next decade...

With legendary investors like Warren Buffet, Elon Musk, and Peter Thiel pouring in billions of dollars all over...

Would You Really Want to Miss It?
------------------------------
Interest rates are just one part of economic jigsaw that your portfolio needs to solve. At the end of the day what you need in your portfolio is market beating returns.
For that, what you really need to make sure is that whether it's the bonds in your portfolio or the stocks, they qualify in two aspects:
Have limited downside risks
Compensate sufficiently for the risk taken
So, in 2022, as interest rates in India move significantly higher...say to 7% or 8%, it is not just the higher fixed income that may lure you. The fact that fixed income assets have relatively lower degree of risk compared to stocks, is also noteworthy.
Warren Buffett once famously said...
Interest rates are to asset prices what gravity is to the apple.
Therefore, you should not be surprised to see stock markets correcting in response to a meaningful rate hike by the US Fed or the RBI.
Most investors are keen to buy the so-called cheap stocks after they have corrected significantly in response to interest rate hikes. What they do not realise is that steep interest rates can even kill certain kinds of businesses.
So, to buy stocks that don't just survive but thrive in a period of high interest rates, they must know the ways in which interest rates can affect their returns.
EXPOSED: The Shocking Truth Behind Today's Hottest Investment Opportunity
For instance, take cost of capital. For banks, the cost of capital includes cost of debt and equity.
Now in a rising interest rate scenario, banks are the only entities that do not see their cost of capital eating into shareholder returns. This is because the deposit rates move up only with a lag after lending rates have moved up meaningfully.
This results in bigger margins. And this boosts shareholder returns.
Next is leverage funded growth. While all other entities with leverage see their cash flows drying up in a high interest rate scenario, banks rake in higher margins on their already leveraged balance sheet.
Being able to deploy cash judiciously in higher yielding treasuries allows banks to make the most of their other income when rates are moving up.
Provisions that the banks make to avert NPAs in higher rate cycle could move higher temporarily. However, being able to keep asset quality intact also allows them to write back the provisions when the rates move lower.
This provides a much-needed kicker to their bottomlines.
So, if Buffett's buy in 1989 was a sign of things to come, bank stocks in India have massive compounding tailwinds coming their way.
All you need to ensure is that you buy the correct 'Indian' Wells Fargo.
For this focus on banks with solid lending skills as well as good corporate governance. Both are must haves.
Warm regards,



Tanushree Banerjee
Editor, StockSelect
Equitymaster Agora Research Private Limited (Research Analyst)
Recent Articles