Revealed


Richa Agarwal's
Top 3 Stocks for 2023
Auto Stocks are in the Fast Lane. Is it Time to Buy?
Jun 23, 2022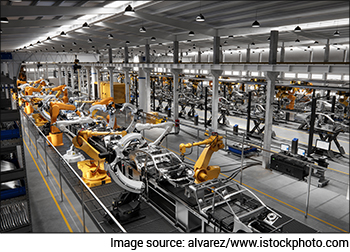 "Anything that can go wrong will go wrong, and at the worst possible time."
The above adage is the famous Murphy's law which informs us that when it rains it pours. When things start to go bad, it usually gets worse.
All of us would have experienced this at some point in our lives.
In the pessimistic state the stock market is in now, it looks like Murphy's law is unfolding.
The series of negative news has hit the market. The US Fed's decision to hike interest rates, the increasing hawkish stance by central banks across the world, sticky inflation, supply chain issues, Covid resurfacing in China, the never-ending Russia-Ukraine war. I can go on and on.
Even the Swiss central bank, which is always dovish and seldom tinkers with interest rates, raised its benchmark interest rate by 0.5%. That's quite a statement. It shows the gravity of the inflation problem.
Isn't it ironical that till late last year, the market was cruising in 5th gear? Suddenly, the gear stick turned upside down and now we are in reverse gear.
Anyway, it is what it is.
--- Advertisement ---
"My Top 3 Stock Picks for 2023"

Good News for you!

I have zeroed in on my top 3 stocks for 2023.

On September 30th at 5pm, I'm revealing the details only to a selected few readers of Equitymaster at my upcoming MEGA summit.

If you'd be interested, use this link to save your spot asap.

Save Your Spot
------------------------------
While I started on a pessimistic note with Murphy's law, have we ever thought what is the opposite of Murphy's law?
Yhprum's law is the opposite of Murphy's law. Yhprum is Murphy spelled in reverse.
The law simply states this: "Everything that can work, will work."
Looking at the market these days, it seems like we are nowhere close to Yhprum's law.
However, there is always a bull market in some part of the globe. In the Indian stock market there is always a sector which will bottom out before the market or is in a bull market when the broader market is sulking.
To give you a hint, this is a sector which has endured the storm, lived through it, and finally emerged resilient.
It's the auto sector.
It was one of the few sectors which a year ago faced only headwinds. Now there are only tailwinds.
The fun in stock picking is in identifying good companies which have everything going wrong for them and buying them at cheap prices.
When no one wants to talk about a sector, isn't it the best time to accumulate? After all, there is no competition to buy, no frenzy in those stocks. This is where the big money is made.
I'll tell you what led to headwinds turning into tailwinds in the auto sector.
But first, let's look at the price action over the past 3 months. This will give you some confidence in the sector.
The Auto index has Outperformed the Nifty over the Last 3 Months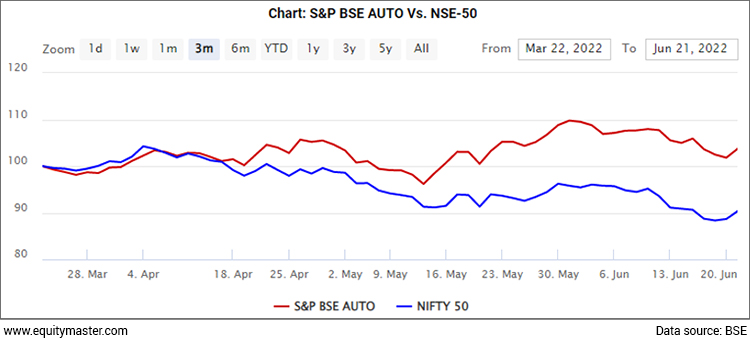 In fact, while the Nifty has fallen by 10% over the past 3 months, the BSE Auto Index has given a 3% positive return during the same period.
Suddenly the weakest sector which had only negative news floating all around it, has staged a comeback...and how.
Look at stocks like Maruti Suzuki, M&M, Hero MotoCorp and select auto ancillaries.
They have held their ground recently. In fact stocks like M&M hit an all-time high when the markets were selling off.
A sector which shows strength in such a weak market has bottomed out. When negative news doesn't lead to correction in stock prices, it indicates strength.
So what has changed all the headwinds into tailwinds in just six months?
Commodity Prices
The biggest problem has turned positive.
Steel accounts for 55% of an average automobile's weight. On average, there is 900 kg of steel in a vehicle.
Steel prices over the past two years were on a continuous uptrend. However, over the past there months, HRC steel prices have corrected more than 20% from the peak and is expected to decline further. This has provided given huge relief to auto companies.
Other commodities like aluminium, plastics, and rubber too are on a downtrend. In fact, aluminium has corrected 30% in the past three months. Crude oil too over the past fortnight has started a downward trend.
The P&L of auto firms is sensitive to commodity prices. A fast correction in commodities is a blessing for them.
Supply Chain Resolution
Semiconductor issues have been persistently disrupting the auto industry. However, as supply chains normalise, the situation has improved.
With things already improving and auto stocks' valuations at or below their historic mean, what should investors do?
Even if new demand doesn't come back strongly, replacement demand will cater to volume growth in the short term.
Also, the benefit of an extremely low base will aid volume growth. Some segments in auto sector are at monthly volumes of 2015.
Now let's get a bit ambitious...
The future of the industry is EVs and technology.
Auto firms will no longer be only an assembling companies but will transform into technology companies.
Let me share with you a snippet of a company presentation to give you a glimpse of how technology will play a key role over the next 5-7 years.
Every Car Company Will be a Technology Company in the Next 10 Years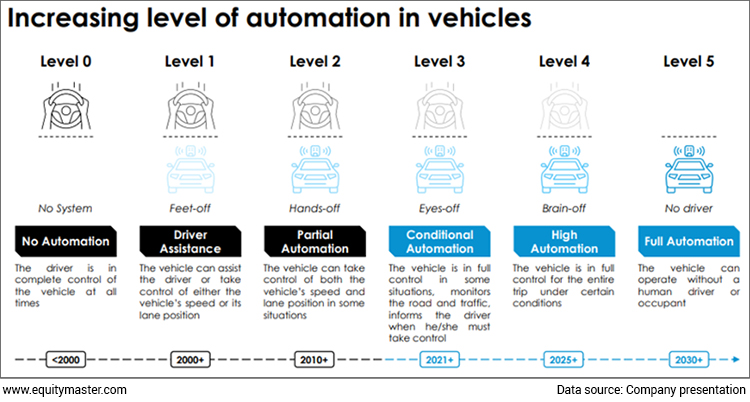 As they say, catch them young.
Companies like the one above which are at the forefront of technological change should be bought in this downcycle.
When the cycle turns up, which in my view has already happened, these auto and auto ancillary companies will be huge wealth creators.
It's time to buy them.
Warm regards,



Aditya Vora
Research Analyst, Hidden Treasure
Recent Articles