Investment in securities market are subject to market risks. Read all the related documents carefully before investing
An Emerging Opportunity for Investors
India's Lithium Megatrend
Indian Companies Leading the AI Revolution
Jun 23, 2023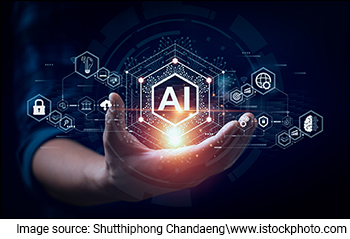 Two decades ago, I was in engineering college. There were few career choices for us back then.
The internet boom was still fresh and software jobs were glamourised. Infosys used to be the dream company to work for.
To be honest, I feel old writing this.
We all know how commoditised and unfashionable the job of software engineer has become.
Bulk hiring by Infosys/TCS are often the only options for students who, unfortunately, don't make it in to sought-after startups, consulting and tech firms.
Now with AI coming in, a lot of these jobs could vanish in to thin air. Even mine seems to be at some risk with people seeking ChatGPT for stock recommendations.
This sounds a little scary. But then change is the only constant. New things make way for the old.
Who would have thought that asking questions from AI tools such as ChatGPT could fetch one a salary of over Rs 2 crore.
Well, that's what I see companies offering to 'Prompt Engineers'. Their job is to develop, refine, and optimise, AI-generated text prompts to ensure the responses are accurate, engaging, and relevant.
Nvidia, Google, Microsoft are the names that have taken the world by storm ever since the launch of ChatGPT a few months back. Generative AI, machine learning (ML), large language models, and natural language processing, are the new buzzwords.
There is a gold rush unfolding. AI and all that springs from it, is not going to limit itself to generating content.
--- Advertisement ---
Investment in securities market are subject to market risks. Read all the related documents carefully before investing

Access details of this investing opportunity fast

EV is an emerging opportunity of this decade.

And most investors think the best way to ride this opportunity is through stocks of EV making companies.

Well, our research suggests that's not a recommended strategy.

Click Here to Know More
(Information available only till 11:59pm tonight)
Details of our SEBI Research Analyst registration are mentioned on our website - www.equitymaster.com
---------------------------------------------
Be it semi-autonomous cars, or intelligent washing machines, generating music, videos, presentations, communications, or working in factories, homes, offices and schools, their use will be ubiquitous. From what you watch to how you travel; AI is and will increasingly leave its mark upon it.
For instance, I was randomly looking for some stay options for a break at a hill station.
While my trip has been cancelled, there are still popups and random advertisements appearing on my mobile.
Well I'm sure you too have had moments when you wondered how your phone knows everything that you need or are thinking about.
It's like a genie ready to pop up and cater to what whatever we are aspiring to wishing for. Be it your midnight food cravings or some workshop you have been intending to attend, there is a way to do everything through a pop up and a click.
There is a lot of intentional work going on behind the scenes. There are businesses collecting billions of data points and making sense of it using AI and ML for companies to grow business and for users to consume more content.
Like it or not, the big data is here. And so is AI. Combine the two and what you are looking at a business model with network effects, scalability, and market opportunity. And there are Indian companies playing a big role in the AI revolution.
An example is Affle India, a global tech firm for mobile advertising. It has an inhouse data management platform with reaching more than 3 bn devices. Huge access to data, along with AL and ML capabilities, drives its real time predictive algorithm.
--- This is Third Party Advertisement ---
Mutual Fund investments are subject to market risks, read all scheme related documents carefully.

[MEGA] Webinar Invitation -

Navigating markets in 2024 - Fund Managers' Year End Perspective.

Date: Dec 6th Time: 6pm Venue: Your Computer

What's Next for equity, debt & gold asset classes?

Join Chirag Mehta, CIO and Fund Managers of Quantum AMC as they discuss asset class outlook & what one should expect from the markets in the new-year.

Register Free for this Exclusive Webinar
----------------------------------------
Through Affle, advertisers can show high impact, contextual ads at different touch points of a consumer's journey on digital devices. These range from purchase of the product to the time it is discarded.
The company also offers a fraud detection platform to help maximise the return on investment for its clients.
Over 90% of Affle's revenue comes from fast growing verticals like education tech, fintech, foodtech, gaming, hospitality and travel, healthtech, and so on.
Its key revenue driver is not based on views or clicks on ads, but a desired outcome for the ad agencies or brands. The company makes money every time a user converts. This revenue model is called CPCU or cost per converted user.
Conversion is the final action that advertisers want from users. It could be a first time buy, a repeat order, signing up for an event or publication, registering for an offline event, installing an app, etc.
This ensures a high return on investment for advertisers. The focus on higher conversions makes it a win-win model for the company and its clients.
Then there is this element of network effects.
When advertisers get good returns or response from customers, the company attracts higher marketing budgets, which allows it access to more data and to grow its data assets.
This leads to higher prediction accuracy and better results for recommendation algorithm, allowing it to show more personalised and better targeted ads.
Equitymaster Conference 2024: View Your Invitation
This increases the conversion rate and generates high returns for advertisers and revenues for the company, with access to higher marketing budgets.
This virtual cycle goes on to compound into huge networking effect.
And Affle India is not the only company that deserves to be on your AI watchlist.
Rategain Travel Technologies is driving business for hotels and the hospitality industry through better customer engagement using AI based products.
Watch my video to know more...
And if you are keen on increasing your watchlist for AI stocks, don't forget the optionality way.
To know more such opportunities in the ongoing megatrends, stay tuned.
Warm regards,



Richa Agarwal
Editor and Research Analyst, Hidden Treasure
Recent Articles