Tata Motors Tripled in 18 Months but You Can Do Even Better. Here's How...
Jun 24, 2020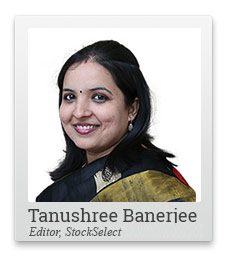 Lehman Brothers, Merrill Lynch, Freddie Mac, Fannie Mae, Bear Stearns, and General Motors. All are iconic names of American capitalism.
But apart from General Motors (GM), all have ceased to exist for over a decade.
2008 and 2009 were not just about the sub prime crisis in the US.
But the years also added four keywords to our financial dictionary. Too Big to Fail.
Until 2009 large-scale bankruptcies in the US were associated with periods like the Great Depression. Also, only tiny, weak businesses were believed to be ripe for failures.
The financial crisis of 2008 changed that perception.
No one in their wildest dreams had imagined that some of the largest and most successful entities on Wall Street could go bankrupt. That it could happen in a matter of days seemed surreal.
Within months of Lehman's collapse, the fear of bankruptcy had taken over not just Wall Street but also Dalal Street.
In those days, the chief contenders of bankruptcy proceedings in India were ICICI Bank and Tata Motors.
--- Advertisement ---
READ: FULL Transcript of Our Urgent Broadcast

The full transcript of our urgent broadcast on India's Revival is available for a limited time now.

In case you missed watching our broadcast LIVE...

You can see all the important highlights from our broadcast in this transcript.

Please note that we may take this transcript off the internet any minute.

So it is highly recommended you read it immediately.

Click Here to Read the Transcript NOW
------------------------------
We had tons of subscribers asking us if they were the next Lehman and GM.
Large IT companies like Infosys had begun to shift crores in deposits from ICICI Bank to SBI. The bank was struggling to keep some of its overseas subsidiaries afloat. Its huge derivative exposure was also a worry.
Meanwhile, Tata Motors was struggling with the launch of the much touted Rs 1 lac car - Nano. The acquisition of JLR had already been declared a mistake.
Most of us in the Equitymaster research team had some contrarian views on these stocks. In one of our internal meetings, my colleague Rahul Shah declared he wanted to send out an urgent special update on Tata Motors.
He said, the market's perception of Tata Motors going bankrupt was wrong. It was also a once in a decade opportunity for deep value investors.
He wanted to let subscribers know how heavily the risk reward equation was stacked in their favour.
But why only Tata Motors? Why not the other beaten down stocks of 2008?
Rahul was using what is now called 'balance sheet investing', to make rapid profits for our subscribers.
At that time, Tata Motors was the perfect stock to recommend with this strategy.
Rahul published the report on Tata Motors in December 2008. The stock tripled within next 18 months.
--- Advertisement ---
[Watch Now] 3 Little-known Stocks We are Super Bullish On




Click Here to Watch Now
------------------------------
Over the years, Rahul developed some key criteria for such stocks.
Some of his criteria are...
Picking only low debt companies.
Having a clear exit strategy.
Buying only when the stocks are available at bargain prices.
But I've only scratched the surface here.
Rahul has developed his system further for even faster gains. He calls it his Rapid Profits System.
Using this strategy, he picks stocks with the potential to deliver triple-digit gains within 1-2 years.
He tells me that he has shortlisted 10 stocks using this strategy.
Rahul might just repeat his Tata Motors feat!
Best of all, he would like you to profit from his system. He will be talking about it, as well as the 10 stocks, at the online Rapid Profits Summit on Monday, 5 pm.
I recommend you hear all about it from Rahul himself, at the summit.
Register for the summit for free.
Warm regards,

Tanushree Banerjee
Editor, StockSelect
Equitymaster Agora Research Private Limited (Research Analyst)
Recent Articles