Forget FIIs. Follow These Experts to Navigate the Market
Jun 24, 2022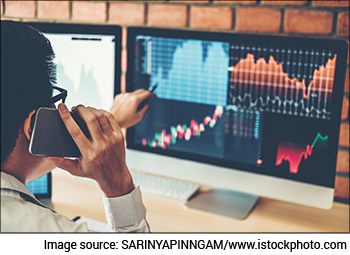 The last few weeks have been nothing been less than brutal for the Indian stock market.
And deservedly so for some high flying names. The time is over for speculative businesses and story stocks with buy at any price (BAAP) and other fancy acronyms that characterise every bull run.
The markets are waking up to the beauty of focusing on fundamentals and valuations - real growth (in profits), resilience in the business models, and most importantly, margin of safety.
It's not just the market sentiments that have shifted.
With inflationary pressures and supply side shortages, the costs of doing business have risen to levels never seen before.
The distinction between brands and commodities is getting clearer. The profit margins have crashed for the commodity businesses. The real brands are turning out to be resilient. They are gaining market share amid adverse macro headwinds.
How you deal with the recent correction is going to be a great differentiator in your net worth a few years, or may be a few months from now.
It's not the time to panic. But a great opportunity to buy market leaders and strong brands as these stocks enter the affordable zone after a long wait.
That's what I have been doing in my smallcap recommendation service Hidden Treasure.
--- Advertisement ---
One Stock Crorepati Replay is Available Now

Click here to view it right away.

THOUSANDS of people attended the summit LIVE yesterday and learned Richa's formula for identifying, what she calls potential 'crorepati' stocks.

Unfortunately, you missed it.

But don't miss the replay now...because it's your last chance.

Watch the replay NOW, and you'll also have the chance to grab Richa's special report 'One Stock Crorepati: How to Get Rich With This Little-Known Indian Stock,' for virtually FREE.

Simply Click Here and Watch the Replay NOW...
------------------------------
I recently recommended a household name and a brand familiar to even my grandparents.
With an asset light model and a tight control over its working capital cycle, the company has managed to consistently outshine its peers when it comes to returns on the capital.
I believe this is a great opportunity as the stock is down over 20% from the peak. It's available at a PE ratio less than the median PE of last five years. Hidden Treasure subscribers can read the recommendation report here.
The ongoing correction in the smallcap space has also brought my favorite smallcap in the buying zone.
The stock is available at a price what big investors paid for it just a few months ago. As a proxy play on defensive and growing sectors like food and pharma, this business is on a clear upward trajectory in the long term.
Hidden Treasure subscribers can read the recommendation report here.
In my previous editorials, I have mentioned that the fundamentals in the smallcap space have improved, with stronger balance sheets and cash flows.
From a valuation perspective, at 0.46 times, the smallcap to Sensex ratio is closer to its long-term median of 0.43 times.
If you can be selective and maintain a long-term investment horizon, this could be a best buying window in buy select smallcaps since the Covid crash.
Now you may be concerned with the headlines, the interest rate hikes, the rupee depreciating, inflationary pressures, high crude oil prices, Covid in China, and the Russia Ukraine war.
--- Advertisement ---
A Massive Boom Is Coming to The Crypto Market

Are you ready?

According to Economic Times, the $2.5 Trillion crypto market is booming right now...

And could grow 100 times by 2030.

Which means this is a great time to get into cryptos and own a stake in the future of money...

Here's What We Recommend You Do Next
------------------------------
And there is no knowing when these factors will turn around, or whether they could spill over into new disruptions.
Yes, these factors can lead to further correction in the markets in the short term... but that's for traders to obsess over.
As Ben Graham says....
'In the short run, the market is a voting machine, but in the long run, it is a weighing machine.'
For long term investors, any correction that happens in the market would be an opportunity to enter quality stocks at attractive prices.
So what are attractive prices? Who decides what is an attractive level for stocks?
Check for these parameters...
Consistency in profit margins
Cash conversion cycle
Growth
Management quality,
Cash flows in comparison to earnings
Historical and current valuations
These are some of the tools that a fundamental and bottom-up focused analyst like me uses to assess the quality of the business and a reasonable buying price for a stock.
We all work with the information publicly available to us about the businesses. We try to connect the dots to get some sense of what the future could look like for the business.
Now this information is imperfect and limited. There are multiple variables involved that could influence the business and can't be predicted to perfection.
Sometimes, unexpected variables like Covid and lockdowns get thrown into the equation, upending all the analysis.
Subscribe to us on YouTube: No Guesses, No Hunches, No Missed Trends
This analysis does not guarantee 100% success. But if the process and allocation are right, there is a high chance of you can beat the benchmark index returns by a wide margin.
There are well experienced fundamental analysts who use the same method, are earnest, and yet arrive at different target prices.
Sometimes, the same stock can have a Buy view by one analyst, and a Sell by another analyst, based on their deductions from the same information.
So who can you count on? Especially in volatile times like this.
Well, if you have done the basic analysis, I'm going to talk about someone who help you polish your stock picking process. You get to know not just the names of the stocks to buy but also a sense of the price at which it would make sense to buy.
That person is none other than the management or promoter of the business.
Unlike tips that you come across on social media that could be just a front running exercise, the promoter is invested in the business for the long haul.
As such, keeping a track of what they do with the stocks of the companies they own, could give you interesting insights about the businesses on your watchlist.
Peter Lynch has said:
'Insiders might sell their shares for any number of reasons, but they buy them for only one: they think the price will rise'.
Of all the stakeholders, it is the promoters who know the most about their businesses, and future potential.
If they are willing to part with their personal money to buy shares from open market, there is good possibility they believe the stock is undervalued and the stock will potentially witness gains in the future.
The Good News
You can access this information for free.
If you have a strong process for stock picking, amid recent correction in smallcaps, this information could help you buy a quality stock at a price lower than what the owners and promoters have paid recently.
To know how to access this data, watch my video below:
At a time when the media is pressing the panic button due to FIIs selling, which is rightly called 'hot money' for its fickle nature, it makes sense to tune out this noise, and take cues from the people with the most skin and insight in the game.
For more updates on navigating the market volatility, stay tuned.
Warm regards,



Richa Agarwal
Editor and Research Analyst, Hidden Treasure
Recent Articles