What Returns Will the Stock Market Give in 2018?
Jun 26, 2018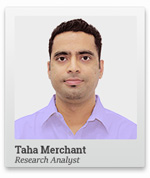 With half of 2018 over, you're probably wondering what returns the stock markets are likely to give this year.
So far, the BSE Sensex has gained only 5.5% in 2018.
And even achieving this small return hasn't been easy...
The chart below shows what this very rocky journey has looked like...
Few investors will consider this return satisfactory.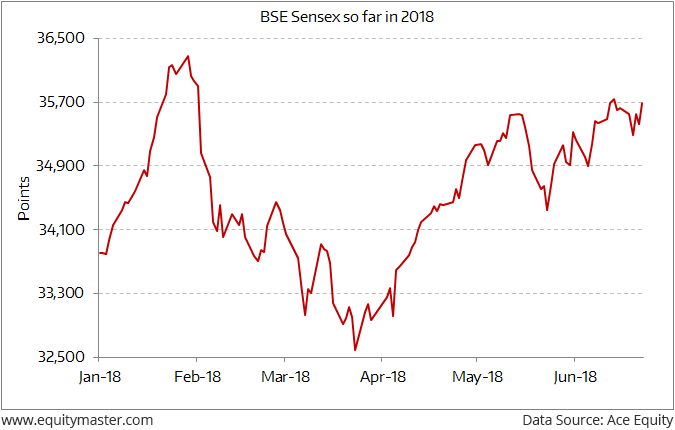 In fact, many will consider it outright disappointing. Heck, at this rate the markets will barely deliver much over even what a fixed deposit will give you - that too guaranteed (assuming, of course, you choose a good bank!).
For all of the ups-and-downs, all the risk stock investors take, is a return in the region of 10-11% this year really worth all the trouble?
Before you jump to a conclusion, a look into the future first needs a look into the past. Let's have a look at what the market was up to in some of the previous years.
It had a one way ride in 2017, ending the year up a sizzling 28%: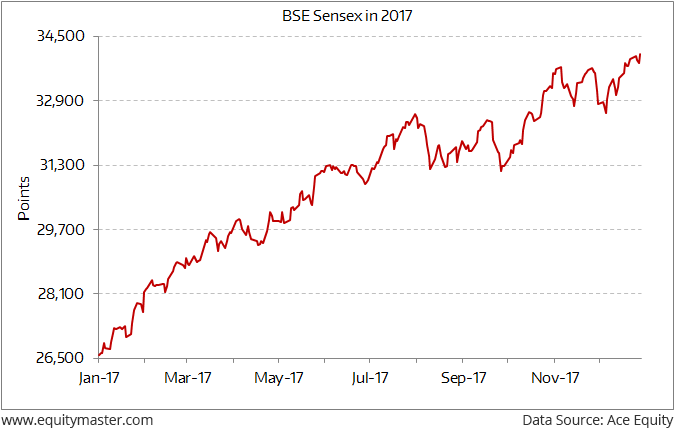 It returned a measly 2% in 2016: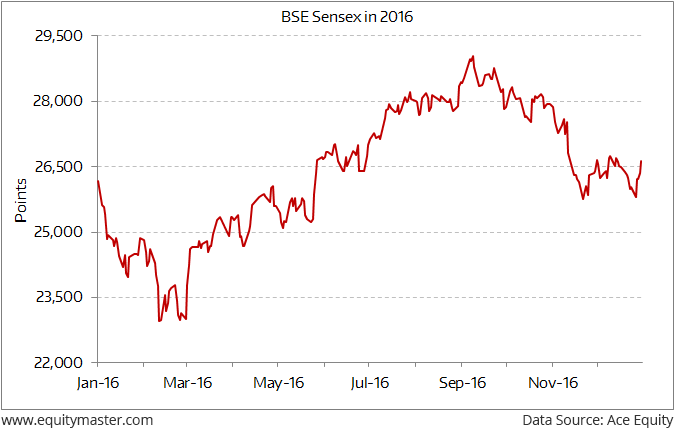 It was down 5% in 2015: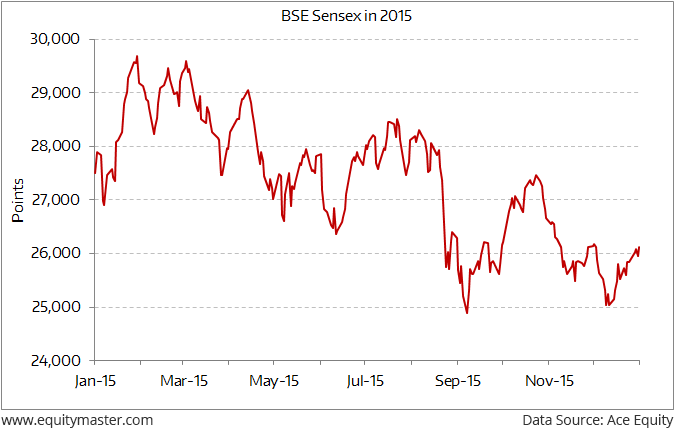 But up a scorching 30% in 2014: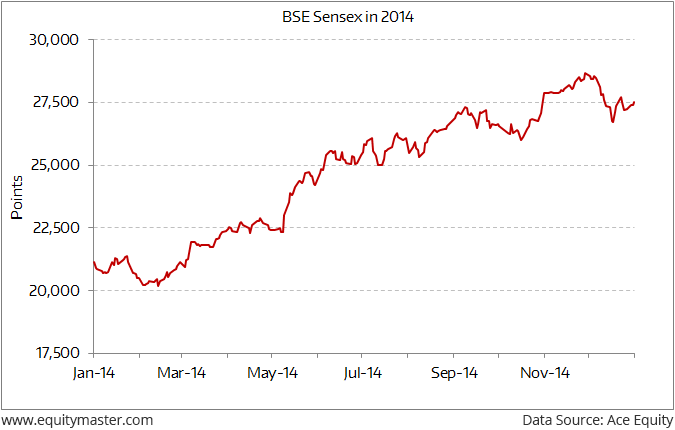 And also up 8% the year before: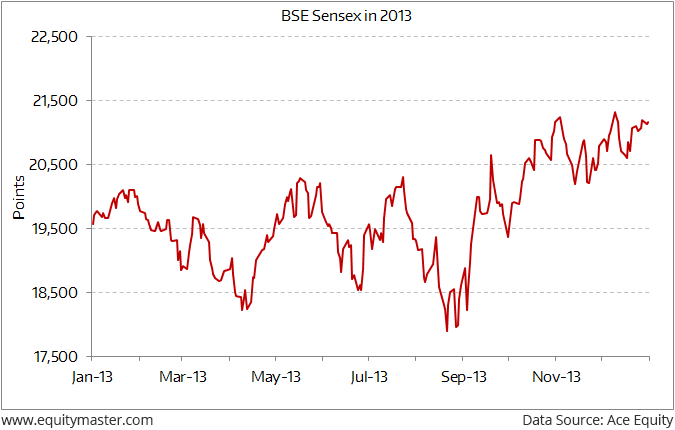 What these annual returns of the last five years make amply clear is the most essential feature of the stock market: Volatility.
In any given year, what returns the market will give is anyone's guess. Yearly returns are usually all over the place.
Savvy investors understand that this is the nature of the beast.
In fact, they go ahead and make friends with it.
How?
Whatever number the market throws at them during a given year is never a bad one. For them, there are no bad days...or bad years...in the market.
Whether it's a plus 25% or a minus 25% - it's all part of the game.
A plus 25% is great because it takes stocks to higher levels, giving us investors opportunities to selectively cash out from stocks that may have become expensive.
A minus 25% is great because it takes stocks to lower levels, giving us opportunities to selectively scoop up beaten down stocks that are available at bargain valuations.
And if the market is low on action and goes nowhere during a given year...we just take it in our stride.
Patience is a virtue, after all.
So, the answer to what returns the market gives in 2018 is, it doesn't matter. What matters is how you make your stock market investing decisions for the rest of the year and beyond.
Cheers,



Taha Merchant
Research Analyst, Microcap Millionaires
PS: Small caps are doing especially badly in the markets today - while others are worried, we are excited about the massive buying opportunities this throws up. Get these opportunities now.
Recent Articles