The Auto Industry as You Know It May Soon Be Gone. Here's One Stock That'll Keep You Safe.
Jun 26, 2019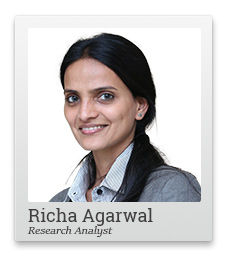 Last week ended with the government giving a brutal warning to top honchos of the auto industry.
In a meeting with Bajaj Auto MD Rajiv Bajaj, TVS chairman Venu Srinivasan, and Honda Motorcycle and Scooter India (HMSI) CEO Minoru Kato in attendance, the NITI Aayog functionaries asked a terse and rather sarcastic question: 'How much time do you want for the migration (to electric mobility)? 50 years, 25 years, 10 years?'
The government proposed a complete migration to electric vehicles (EVs) for new two-wheelers (sub 150cc) by 2025.
Free Report: Multibagger Stocks of 2019 - Know How to Pick Best Stocks
This has made two-wheeler makers a nervous lot. They're full of reservations about this move. They've been quick to term it as impractical.
But the government is having none of it.
It has reportedly told the companies in no unclear terms that nearly six years 'are sufficient' to prepare for the change to electric mobility.
And just like that, over the last year or so, the move to EVs has gone from a distant and theoretical talk to mainstream policy with strict mandates being put in place.
Not just two-wheelers but the entire auto industry - and the large auto ancillary industry as well - is a nervous lot these days.
Not surprising, the government think-tank, NITI Aayog, has proposed to ban all petrol and diesel vehicles after 2030.
Petrol Pumps May Soon Be Replaced by Sleek Electric Charging Stations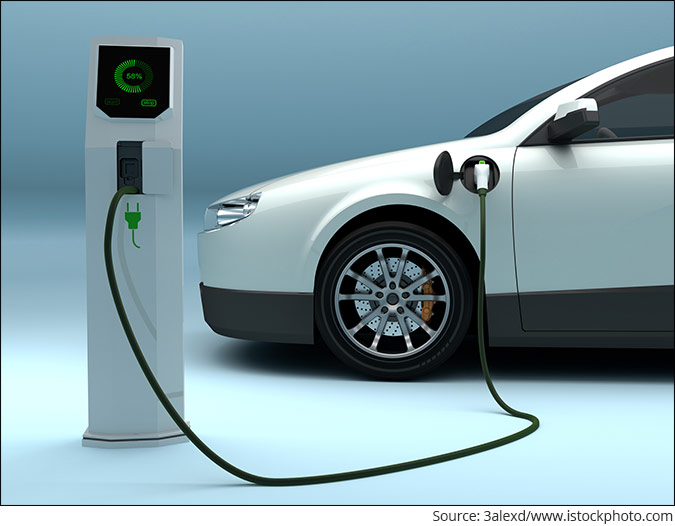 This will cause a huge shuffle in the industry. Entire business models and supply chains - solid for decades past - will get disrupted.
Virtually FREE Report: 7 Stocks to Consider Buying Today!
Surprisingly, the valuations of many stocks in the sector seem oblivious to the coming massive disruption.
Well, I've seen this coming for a while now...
Over the last year, whenever I met an auto company management, I was sure to ask: How real is the Electric Vehicle disruption threat?
The common reply I came across was - It's more talk than a real threat.
But I wasn't buying that. I'm sure they're singing a different tune now.
EVs may take some time to displace the traditional internal combustion engine (ICE) run vehicles. Yet, the way things are going, it looks like it will happen sooner rather than later.
But no matter who wins this race (EVs or ICE), one of my carefully selected stocks from the auto sector will gain either way.
You see, the component it supplies finds application in both.
I could fill a page just naming its clients. Let's just say that it supplies to any possible auto original equipment manufacturer (OEM) that you could think of.
What makes it so unique and critical for its clients?
Strong technical support with focus on quality, low costs, and most importantly, logistic support.
---

Advertisement

---

Why this Video Has Been Watched Over 20,000 Times?

If you have ever dreamed of becoming RICH, then you MUST watch this video right now.

Since release a few days ago, this video has been watched over 20,000 times already. And thousands more are tuning in week and week…

Here's why…

In this video, Richa Agarwal, Research Analyst and Senior Editor, talks about stocks that have made a select group of people Crorepatis.

They invested in just one stock and ended up becoming Crorepatis in the long run.

In this video, Richa reveals her formula to identify such RARE stocks.

And…she also reveals her first ever pick with crorepati potential.

Now we know you are interested to know more…

Just go ahead and click here to watch the video…

Click here to Watch Now…

------------------------------
The manufacturing facilities are spread across India, close to the facilities of its clients, offering it a strong edge over its peers.
Amid the recent correction in the small cap space, the stock is down quite a bit and it's very attractive.
But this great opportunity might not last for long. Make sure you get in early to ride this great long-term bargain.
Also, as the debate heats up on who the future belongs to remember... you can be on the winning side without taking sides.
Warm regards,



Richa Agarwal
Editor and Research Analyst, Hidden Treasure
PS: Dear reader, Richa has identified specific smallcap stocks which will benefit immensely in the upcoming EV revolution. But you will need to buy these stocks before their prices run up. Find out more here...
Recent Articles