Investment in securities market are subject to market risks. Read all the related documents carefully before investing
An Emerging Opportunity for Investors
India's Lithium Megatrend
The Most Crucial Factor in Picking the Best Smallcaps
Jun 30, 2023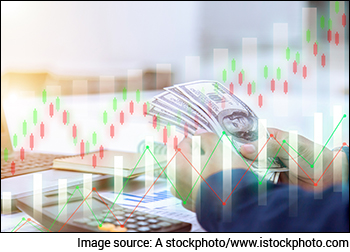 Recently a new Equitymaster recruit asked me...
What is your checklist for selecting stocks in Hidden Treasure (Equitymaster's smallcap recommendation service)?
I had asked him to screen stocks for me. And I had a laundry list of criteria to run on screeners - healthy return ratios (preferably above 15%), margin of safety in valuations, debt to equity ratio preferably below 1, enough liquidity in the stock, and low or no pledging.
All of these, combined together, were inadequate for smallcaps. The biggest criteria for me - management competence and quality, is not found in screens.
After all, there's so much screeners can help you with.
Warren Buffett once said:
'I try to invest in businesses that are so wonderful that an idiot can run them. Because sooner or later, one will.'
Now that's a great piece of advice to follow in established businesses. The processes and hierarchies are set and the roles clearly defined. These businesses are on an auto pilot mode. This is often the case for most of the largecap businesses.
However, smallcaps are a different animal to deal with.
You could tick every single criterion on the quantitative checklist. And yet, you would fall flat on your face if the jockey you are betting on is weak.
I say that with experience. There are times when I have unfortunately been carried away by numbers and was a little late in seeing the direction the business was taken to. A case in point was The Byke Hospitality.
Be it the past performance or the attractive valuations at which you may have bought the stock, there is no comfort in smallcaps if the management disappoints.
--- Advertisement ---
Investment in securities market are subject to market risks. Read all the related documents carefully before investing

Access details of this investing opportunity fast

EV is an emerging opportunity of this decade.

And most investors think the best way to ride this opportunity is through stocks of EV making companies.

Well, our research suggests that's not a recommended strategy.

Click Here to Know More
(Information available only till 11:59pm tonight)
Details of our SEBI Research Analyst registration are mentioned on our website - www.equitymaster.com
---------------------------------------------
On the other hand, there are also some disasters we have avoided. You will not see them in our recommendations, and perhaps we will never get credit for it as they never made the cut.
A case in point is a so-called innovative company where I met the management a few years ago. The stock was widely in the news on the buzz of some patents and innovative packaging products.
The management spoke about some interesting patents they had already monetised. However, during the interaction we realised the company had no clear roadmap for monetising more - a premise that had led to huge optimism around the business.
We never went ahead for the lack of clarity, after the management meeting. Today, it's trading at a fraction of the price when we met the management. Our concerns about the business were validated. Hardly any new products were introduced that could make big difference to the business.
Speaking of the other spectrum, there have been some winning smallcap stocks like Moldtek Technologies or Arman Financial Services Ltd where despite fair valuations and meeting the initial target prices, we continued to hold as execution by the management surpassed expectations.
Even when these stocks fell before becoming multibaggers, our conviction remained firm because of the meetings we had with the management.
There are often queries why I continue to hold some stocks despite meeting the target price. Well, setting a target price while initiating stock coverage is a good way to get a sense on valuations.
--- This is Third Party Advertisement ---
Mutual Fund investments are subject to market risks, read all scheme related documents carefully.

[MEGA] Webinar Invitation -

Navigating markets in 2024 - Fund Managers' Year End Perspective.

Date: Dec 6th Time: 6pm Venue: Your Computer

What's Next for equity, debt & gold asset classes?

Join Chirag Mehta, CIO and Fund Managers of Quantum AMC as they discuss asset class outlook & what one should expect from the markets in the new-year.

Register Free for this Exclusive Webinar
----------------------------------------
We make sure we are not overpaying and the estimates are reasonable (but conservative). This process gives us comfort on aspects like margin of safety, given the uncertainties in business environment, and market sentiments.
However, when it comes to a decision to hold or sell, going by target price alone is not the best way in my view. If I see a long runway in the business and an exceptional management that delivers, exiting often does a disservice to compounding.
Now we have had our hits and misses. Fortunately, more hits than misses. And the compounders more than made up for the occasional failures we had - sometimes for factors beyond control and other times due to our biases and inadequacies. But the biggest differentiator, undoubtedly, was the management quality.
Unfortunately, that's not a criteria I could ask a very young team member to help me with.
Once I have ensured the basic hygiene in the screeners, it's for the smallcap team to meet and speak to the managements, get a sense of both quality and competence, and track execution in the past and near future to ensure personal biases are limited.
Now that the markets and smallcaps are touching all-time highs, and low hanging fruits are rare, such meetings have become even more crucial in our stock selection process.
From a big sell off in March this year, the smallcaps have rebounded. The smallcap index is now flirting with all-time highs.
The smallcap to Sensex ratio is at 0.51 times, at a premium to average of 0.43 times, but still below peak.
At these levels, make sure you have an idea of the management teams you are partnering with to increase success probability.
Equitymaster Conference 2024: View Your Invitation
In the last one month, after the earnings season, we had the chance to meet with managements of companies that have shown strong resilience in challenging times. We've also met managements who expect the business to grow over at 20%+ CAGR, conservatively speaking.
Stay tuned to know more about such updates in the upcoming editions.
For now, do watch this video about my watchlist for high potential smallcaps. There are no recommendations implied.
Warm regards,



Richa Agarwal
Editor and Research Analyst, Hidden Treasure
Recent Articles