A One Stock Crorepati
Jul 4, 2019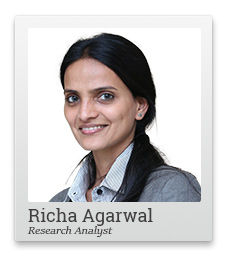 Do you ever wish you had the wealth of the world's richest investor, Warren Buffett? If so, then you're not alone. Many of us dream of being rich.
But how many work towards making those dreams a reality?
What stops most individual investors from dreaming of riches is their belief that they need a lot of money to start this journey.
What if I told you investing even small amounts in great businesses can create immense wealth over the long-term?
Think about the simple story of the thirsty crow...
In the story, a thirsty crow couldn't reach the water at the bottom of a pitcher because his beak was too short.
Being the clever crow that he was, he flew away and returned with a stone and placed it in the pitcher. He noticed the water level rising ever so slightly.
---

Advertisement

---

Our Most Successful Summit EVER

We are glad to inform you that this time we break all our past records.

10,064 people watched Richa Agarwal's One Stock Crorepati Summit LIVE.

At the Summit, Richa talked about some stocks that have made a select group of people Crorepatis. They invested in just one stock and ended up becoming Crorepatis in the long run.

At the Summit, Richa also revealed her formula to identify such potential RARE stocks.

Plus, she also released her special report, 'One Stock Crorepati: How to Get Rich With This Little-Known Indian Stock'.

But what does surprise us is that you missed it.

Anyway, you are in luck…

We've arranged for you to watch the recording of the MEGA Summit right now…

Not only that…you can claim all the benefits you have missed.

But you must hurry…because this recording can be pulled back at any moment.

Watch now…
------------------------------
He repeated this several times. He placed stone after stone in the pitcher until finally, the water was high enough to reach with his beak.
The crow's physical inability can be compared to an investor's financial limitations. By taking the right approach, it's possible to get rich in the stock market, even with initial financial constraints.
You need not invest in a good stock at one go. Also, you don't need to invest in any unknown, risky entities.
You need to buy one good business, at any stage of its life cycle, that's well managed. Just make sure you buy the stock with a reasonable margin of safety.
For example, let's say you bought 30 shares of Page Industries when we recommended it in Hidden Treasure in 2009. You would have had to invest Rs 9,150. That's not a very large sum.
Those 30 shares would be sitting pretty in your portfolio today. They would have a market value of Rs 612,000, having multiplied over 66 times!
But what would have been even better is if you would have consistently bought the stock when it was trading cheap.
So you see dear reader, investing can be simple.
To get rich in the stock market, it takes very few good decisions as long as you avoid bad decisions.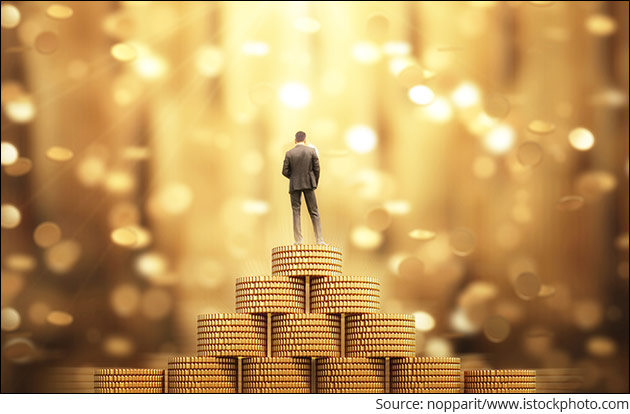 The key is to be selective about what you buy. Focus on solid companies selling great products or services to their clients rather than pipe dreams promising instant riches.
In other words, you don't need to invest crores to make crores. You can do so even with small, consistent investments.
Historically, that recipe has produced more crorepatis than almost any other strategy. Stock trading and trying to time the market can make for some interesting diversions.
But it's not how big, sustainable money is made.
The point I am making today is this...
You don't need to be Warren Buffett to make a fortune in the stock market.
You can make crores - even with small investments - if you buy the right stocks.
In fact, the gains in many Hidden Treasure recommendations - Page Industries, NIIT Technologies, Can Fin Homes, City Union Bank, and Balkrishna Industries - have been strong enough to realise this crorepati dream.
But are these 'crorepati' stocks so easy to find?
No, of course not. If it was that easy everyone would be crorepatis. There are only a few crorepati stocks in the market.
In fact, it has taken me many years and a lot of study to figure out what goes into making a stock a 'crorepati' stock.
But there is a blueprint to kind them...
I shared this blueprint recently with all of you who joined me for the One Stock Crorepati Summit on 24 June.
10,064 tuned in LIVE!
I am overwhelmed by your response and I would like to thank each one of you. The recording of the summit is still available but I cannot guarantee for how long...
Warm regards,



Richa Agarwal
Editor and Research Analyst, Hidden Treasure
PS: 10,064 people watched the One Stock Crorepati Summit LIVE. At the summit, Richa talked about stocks which turned a select group into crorepatis. She also revealed her formula to identify such stocks. Click here to watch the One Stock Crorepati summit.
Recent Articles