War Profits


Revealing a Potential 33x
Opportunity in Defence
This Billionaire Says Don't Invest in the Present. Should You Listen to him?
Jul 4, 2022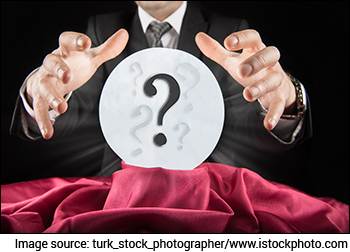 'Do not invest in the present', opined billionaire investor Stanley Druckenmiller in a recent interview.
Here's what he said further...
'The present it's not what moves stock prices, change moves them, and I want you to try and envision a different world in a year and a half from now, and where these security prices would trade versus now given the world you envisioned.'
Druckenmiller is one of the smartest investors around. It would be safe to assume that he knows what he is talking about.
He is making a simple and yet, a very effective point.
If you are a young investor and want to get into the investment business, do not obsess too much over the present.
You need to obsess about the future. You need to figure out what change is likely to happen over the next 3-5 years or even more, that will move stock prices significantly higher or lower.
And the one who can do this better than most others, is likely to succeed.
--- Advertisement ---
3 Next-Generation Defence Stocks Potential 33x Opportunity by 2030

This decade belongs to defence stocks.

We are staring at a potential 33x opportunity by 2030.

But it is absolutely important that you choose the right defence stocks to ride this opportunity.

We've already identified 3 next-generation defence stocks for you...

These companies are into developing cutting-edge military technologies where we're seeing a huge potential.

If you're a serious investor, then you should not miss these 3 stocks for anything.

You can see this page for full details...
------------------------------
Let me give you an example...
Did you know that Warren Buffett is a big fan of Amazon founder, Jeff Bezos? In fact, he once said that he hasn't seen any businessman like him.
Now, if Buffett's admiration for Bezos is so deep, why hasn't Buffett invested in Amazon? Why hasn't he put his money where his mouth is?
Well, Buffett has been candid enough to admit that he failed at understanding the power of Amazon's business model.
Besides, as per Buffett, Amazon's stock price always seemed to more than reflect the power of the business model.
In other words, the stock always seemed expensive to Buffett based on his understanding of the business.
Now to be fair to Buffett, Amazon has proved to be the proverbial waterloo for a lot of value investors, including me.
We failed to understand the power of its business model because we approached it the conventional way.
We were of the view that Amazon was being forced to run its bread-and-butter business of ecommerce at a loss because of the competition.
However, it was all a part of a carefully constructed strategy by Jeff Bezos.
You see, if Bezos would have wanted, he would have made his ecommerce business profitable within the first few years itself. But he did not do so. He decided to play the long-term game.
He chose to pass on all the benefits that come from size and economies of scale back to his consumers.
--- Advertisement ---
Top 3 Picks for 2022 (June Edition)

Despite all the uncertainty in the stock market...

Our Co-head of Research, Richa Agarwal, zeroed in on 3 top-notch investment ideas for Indians right now.

Her research reveals that - these 3 picks have the potential to deliver potentially massive returns in the long run.

You can click here to discover the details...
------------------------------
So, instead of raising prices year after year and earning fat margins, he kept on passing the benefit of reduced costs to his consumers, keeping his margins low and continuing to make losses.
Here's his strategy in his own words...
Our judgment is that relentlessly returning efficiency improvements and scale economies to customers in the form of lower prices creates a virtuous cycle that leads over the long-term to a much larger dollar amount of free cash flow, and thereby to a much more valuable Amazon.com.

We have made similar judgments around Free Super Saver Shipping and Amazon Prime, both of which are expensive in the short term and - we believe - important and valuable in the long term.
To sum up, Bezos had his eyes focused firmly on the long term where he was trying to create an army of loyal customers who will keep buying more and more stuff from Amazon.
Think of it this way...
Amazon passes on the benefits coming out of cost efficiencies and economies of scale to its customers who respond to the gesture by giving even more business to Amazon which in turn leads to even greater cost efficiencies and economies of scale...and so on.
A win-win indeed.
Now, is it ok to consistently lose money in a big division at the expense of offering the best customer experience?
Well, yes, if there are other divisions that are highly profitable and that leverage on each other's strengths.
Exclusive Market Updates: Only on Our Telegram Channel. Join FREE Today!
And this is exactly the case with Amazon.
While we value investors were fixated on the loss-making ecommerce division at all times, Amazon was busy incubating other divisions that could exploit the scale and efficiency of ecommerce and emerge as big profit centres.
One such division is the immensely profitable Amazon Web Services (AWS) that provides cloud infrastructure to companies across the globe. It's the largest business of its kind in the world.
In fact, it has become so big that it has now overtaken the company's ecommerce business in terms of market value and profitability.
And then there are other segments like third party advertising and third-party merchandise which are really raking in the moolah for Amazon.
Is it any wonder then that despite having an ecommerce business that operates on wafer thin margins, Amazon's market value has skyrocketed over the last few years?
Even after falling close to 40% from its 52-week highs, the stock is almost a 10-bagger over the last 10 years.
I think this is a great example of what Stanley Druckenmiller means when he tells us to not invest in the present but look at the future possibilities.
After all, it's not the present that moves the stock price. It's the change that moves them, and one should be alert to radical changes like in the case of Amazon.
Is there any other businesses where you failed to properly understand the power of the business model and which eventually turned out to be a big multibaggers?
Please let us know in the comments section.
Warm regards,



Rahul Shah
Editor and Research Analyst, Profit Hunter
PS: Talking of business models, there are penny stocks whose business models you shouldn't touch with a 10-foot pole and there are business models which can make for good investments. In case you want to know which ones are which, do check out my latest video on my preferred list of penny stocks in this market.
Recent Articles