India's Electronics Stocks to Ride Global Aviation Boom
Jul 5, 2023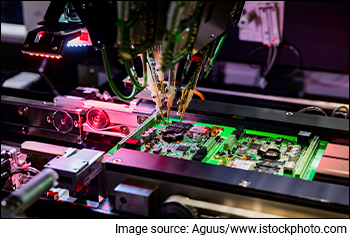 Have you heard of Agarbatti and Aerospace conglomerates?
Even naming the two industries in the same breath sounds funny. But please get used to such unique profiles of emerging Indian corporates.
Agarbatti or incense sticks are as removed from electronics as one can imagine. Yet a company that has one of the biggest agarbatti brands in India has made the transition to making complex electronics over the years.
Rangsons Defence & Aerospace specialises in high-tech satcom and reducing heat generated by aircraft, apart from aviation tubes, hoses, and ducts.
The parent entity owns the 'Cycle' brand of agarbattis that has been popular in Indian households for decades.
The company's foray into defence electronics is neither impulsive nor short-term oriented. Rather plenty of small entities in India are taking big strides in electronics manufacturing.
--- Advertisement ---
Investment in securities market are subject to market risks. Read all the related documents carefully before investing

Special Replay of Today's Event for You

Today, Rahul shared his entire research on this mega opportunity that he calls India's third giant leap.

He also showed how this leap could potentially generate wealth at a scale we have probably never seen before.

Plus, he also shared details of his latest special report covering his top 3 stocks to ride this giant leap with all the viewers.

And also gave hints about 10 more stocks.

If you missed all this crucial information, then you can click here to watch the special replay of the event.

Click Here To Watch Now
Details of our SEBI Research Analyst registration are mentioned on our website - www.equitymaster.com
---------------------------------------------------
For instance, a L&T veteran of 20 years, now runs an enterprise that makes small ships and precision electronics at Thane, Mumbai. In March 2022, this company got an order for missile related electronics from the Indian Navy.
Now if you think that India's electronics and defence manufacturing is limited to small orders of obscure firms...think again.
The preparation for electronics and defence foray started a decade back. And now India is a hotbed of such technologies.
A discussion with General Electric (GE) Aerospace started back in 2012. The deal for transferring 80% of the technology for manufacturing jet engines in India finally saw the light of the day in 2023.
GE Aerospace recently signed a Memorandum of Understanding (MoU) with Hindustan Aeronautics to produce fighter jet engines for the Indian Air Force.
GE Aerospace is not the only entity India has pursued for a decade. Indian technocrats have been negotiating such technology transfer agreements with other global jet engine makers too. Especially Safran SA of France and Rolls-Royce of the UK.
The deal offers strong tailwinds to Indian defence and aerospace manufacturing. We get access to the latest technology, new materials, processes, higher indigenous content in the aircraft, and lower turnaround time for repair and maintenance.
But the real clincher of the deal has almost gone unnoticed.
The technology transfer deal allows India to emerge as the hub for maintenance and repair of global aerospace and naval assets.
Not just Indian but even American and European aerospace and naval assets will undergo repair and maintenance at India's MRO (maintenance, repair and overhaul) facilities.
One of the most significant benefits that India provides to the rest of the world is the availability of qualified engineers at relatively lower costs. This puts India firmly on the map for MRO activity.
Global hubs such as Singapore, Malaysia, Dubai, Turkey, and others, have established themselves as consistent and reliable players in MRO services. This has been achieved due to persistent government efforts to create viable business ecosystems.
India has to catch up with these countries to become a reliable hub for electronics maintenance and repair (MRO).
Opportunity Alert: Stocks from India's Emerging Businesses
Like I explained in this video, a lot of stocks participating in India's electronics revolution are under the radar.
The immediate upside to India's MRO hub activity and electronics revolution is from the from the aviation sector.
India currently has a fleet size of 713 commercial aircrafts. It's poised to become the 3rd largest aircraft buyer in the world.
There is a pending order book for more than 1,000 commercial aircraft. Thus, India is set to become one of the biggest global aviation markets.
--- Advertisement ---
Investment in securities market are subject to market risks. Read all the related documents carefully before investing

Coming to the EQUITYMASTER Conference 2024: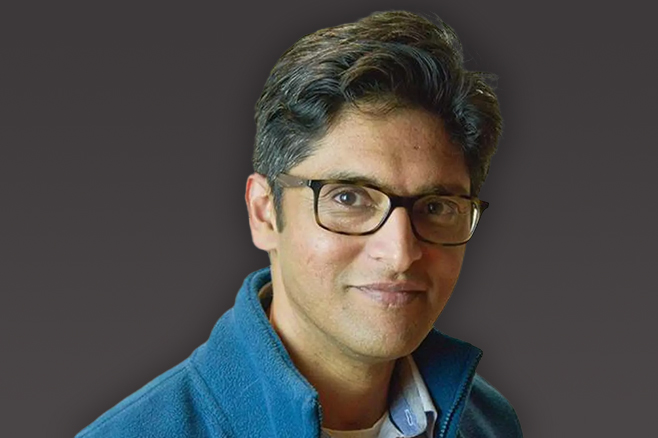 Venture Capital Guru, Rahul Chandra

Are You Ready to Glean Powerful Investing Ideas

from Prominent Figures in the World of Indian Finance?

Book Your Ticket Today
Details of our SEBI Research Analyst registration are mentioned on our website - www.equitymaster.com
----------------------------------------
The repair and maintenance of such aircrafts will also be handled by India's MRO hub. And over time, the services may cater to global airlines.
So, for now, there is a lot unfolding by way of India's electronics manufacturing and services tailwind.
The stocks to ride such tailwinds are mostly unlisted or under the radar. However, it's just a matter of time before they find favour in the stock markets like the defence and drone stocks did.
Warm regards,



Tanushree Banerjee
Editor, StockSelect
Equitymaster Agora Research Private Limited (Research Analyst)
Recent Articles