Investment in securities market are subject to market risks. Read all the related documents carefully before investing
An Emerging Opportunity for Investors
India's Lithium Megatrend
Is 63 Moons Technologies an 'All or Nothing' Stock?
Jul 6, 2023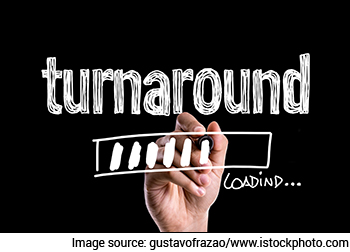 Last week on the BSE website, I came across a hilarious communication from a company not known to many investors.
Seldom do we come across such funny and sarcastic communication from managements. I'm sure, it can only happen in small and micro-cap companies which are unknown to most of the investing community.
'We wish to inform that we have once again agreed to the eleventh-hour request by Multi Commodity Exchange of India Limited (MCX), which according to MCX is for the 'last time' for one more time'.

'We sincerely wish that this 'last time' really happens someday, so that we deploy our excellent team of exchange technology engineering group in mega promising opportunity in new digital world'.

'As the founders and well-wishers of MCX, we wish them good luck with these new experiments and hope that they will reach the right destination one day'.
I have seen many press releases in my investing career but this one was a clear jibe at the management of MCX who sources trading software from this company.
The company is 63 Moons Technologies Limited.
What if I say that you may have worked on the products of this company. In fact, people who were active in the stock market 10-15 years ago might have been shareholders too.
63 Moons Technologies Limited is the erstwhile Financial Technologies. It's the company which provides the ODIN software for NSE brokers. In fact, it has developed a range of financial market software for trading and settlement of commodities and currencies.
I studied the financials of 63 Moons. I concluded that it's an all or nothing opportunity. Think of it as a 'Hero or Zero' type of stock.
While most people invest their money in safe stocks or index stocks, the risk-taking crowd ventures in to small and mid-cap stocks.
In my opinion, a portfolio should be constructed in a way where a sizeable portion of the funds should be in safe stocks (maybe 50%). Of the other half, 45-47% should be in good quality mid and small-cap stocks.
A fun fact I'm sure most of you will relate to is that no matter how much we talk about safe stocks and being risk averse, there is always some element of speculative urge in all of us. That is where the final 3-5% allocation comes in.
These stocks are called 'Net Net' stocks or 'Hero or Zero Stocks'.
These are undiscovered opportunities can potentially deliver 4-5x returns when the market discovers the opportunity.
However, the downside too is sharp. You can lose all your money.
As a fundamental analyst we are always on the lookout for opportunities in stocks which are available at much lower valuations than their intrinsic value.
The measure I used to value 63 moons is a strong indicator of the starting point in finding diamonds in the rubble. This metric measures net cash available after reducing its debt and compares it to the marketcap of the company.
In simple words, when the cash per share at the company's disposal is more than the stock price, it an indication of a cheap stock.
You are getting the company's business for free.
What happens when we buy shares of such companies? What are the returns for a basket of stocks?
I did some back testing and the results were unbelievable.
Here's the list of stocks where the net cash was more than the marketcap back in March 2020.
Company Name
Net Cash
(in Rs m)
Market Capitalisation
(in Rs m)
Difference
(in Rs m)
NBCC (India) Ltd.
50,928
29,430
21,498
Garden Reach Shipbuilders & Engineers Ltd.
19,894
15,688
4,206
63 Moons Technologies Ltd.
11,308
2,161
9,147
Alphageo (India) Ltd.
958
790
168
Trigyn Technologies Ltd.
1,115
697
418
Emkay Global Financial Services Ltd.
1,154
617
537
IL&FS Investment Managers Ltd.
1,567
612
955
Pasupati Acrylon Ltd.
603
593
10
Monarch Networth Capital Ltd.
680
528
152
Metroglobal Ltd.
656
419
237
Elnet Technologies Ltd.
395
320
75
Compucom Software Ltd.
347
294
53
Master Trust Ltd.
2,261
285
1,976
LKP Securities Ltd.
273
268
6
Divyashakti Ltd.
288
235
53
Indbank Merchant Banking Services Ltd.
342
220
122
Swastika Investmart Ltd.
190
181
9
WSFX Global Pay Ltd.
187
156
31
Joindre Capital Services Ltd.
610
151
459
Wallfort Financial Services Ltd.
225
148
78
Indo Thai Securities Ltd.
212
147
65
Punjab Communications Ltd.
662
126
536
Poona Dal & Oil Industries Ltd.
393
126
267
Dynavision Ltd.
122
121
2
Zenith Fibres Ltd.
169
118
52
Jaykay Enterprises Ltd.
214
109
105
Shree Hari Chemicals Export Ltd.
152
109
43
Palred Technologies Ltd.
230
92
138
Jayshree Chemicals Ltd.
93
84
8
Comfort Intech Ltd.
78
74
4
Utique Enterprises Ltd.
215
70
146
BN Rathi Securities Ltd.
258
56
202
Sanghvi Brands Ltd.
96
55
42
Cil Securities Ltd.
215
46
168
Dhanalaxmi Roto Spinners Ltd.
46
42
4
Salem Erode Investments Ltd.
206
21
185
ObjectOne Information Systems Ltd.
16
14
2
Comfort Commotrade Ltd.
26
12
14
Universal Office Automation Ltd.
20
11
9
Chemo-Pharma Laboratories Ltd.
30
10
20
Confidence Finance and Trading Ltd.
18
6
12
Thirani Projects Ltd.
7
4
3
Source: Ace Equity, Equitymaster
If you would have blindly invested Rs 10,000 in equal proportion in these stocks in March 2020, the results as of 2023 are fascinating to say the least.
The return from the above portfolio from March 2020 to June 2023 was 6 times i.e. 500% gains over the past 3 years.
Now coming back to 63 Moons...
| 63 Moons Technologies Limited | 23-Mar |
| --- | --- |
| Cash and Bank Balance (Rs in bn) | 14.3 |
| Total Debt (Rs in bn) | 0 |
| Net Cash (Rs in bn) | 14.3 |
| Market Cap as on today (Rs in bn) | 11.4 |
| Total Number of Shares | 0.05 |
| Cash per share (Rs) | 311 |
| Market Price (Rs) | 248 |
| Discount | 20% |
Source: Screener, Equitymaster
The stock of 63 Moons Technologies Limited is trading at 0.3 times its book value. This is even after a 25% run up over the last week.
But only if making money from the stock market was so easy!
The problem here is with revenue visibility. 63 Moons Technologies has its service order for Rs 2.5 bn extended by 6 months from MCX.
While the next 6 months are guarded for the company in terms of revenue visibility, the problem is what happens after 6 months.
The company did a revenue of Rs 2.9 bn in FY23. A major part of that revenue was from MCX (80%).
In the event of MCX not renewing its contract when it expires in December 2023, 63 Moons Technologies will again plunge into losses. There will be a cash burn and Rs 14.3 bn of cash on books will start to evaporate in the absence of sustainable revenues in the future.
On the flip side, if the management proactively can grow its revenues or can bring in some inorganic growth with the huge cash it has, the stock can be a game changer.
That is the nature of an all or nothing stock. Investing in such stocks is fraught with risks.
Only time will tell if 63 Moons Technologies turns out to be a hero or zero.
Warm regards,



Aditya Vora
Research Analyst, Hidden Treasure
Recent Articles