Congratulations! You Made Warren Buffett Jealous this Year. Now Make Your Success Count...
Jul 8, 2020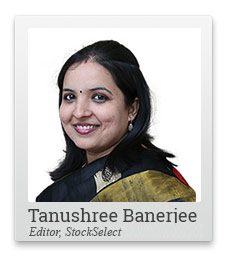 2020 will probably go down in history as a terrible year.
But what may not go in history books is how the individual investors redeemed their reputation this year.
Yes, congratulations for being part of this new breed of investors.
You have not only made the legendary Warren Buffett jealous of your investing performance...
...But you have also lived up to his 'Be Greedy When Everyone Is Fearful' adage, when he himself did not.
In fact, it is not just Buffett.
Most investing legends, globally and in India, failed to cash in on one of the quickest bull markets in history.
--- Advertisement ---
Here's an urgent profit opportunity from us that no mainstream media is revealing...

The #1 Stock for 2021.

...An innovative stock with the industry giants chasing it for its technology to touch millions and millions of people every day.

It serves several clients across the globe, but what got me is this...

The stock is leaving all its competitors behind despite the COVID crash, and now the price has already started to move.

There's actually one more reason why this stock could take off and make its early investors rich.

It's revealed here in this note with transparency.
------------------------------
But the individual investors did what no one expected of them.
They have a reputation of being nervous Noddies who sell into every panic. What they did in 2020 was completely unpredictable.
In March 2020, the world was consumed with fear of a deadly new disease, Covid-19. Governments put embargoes on every kind of economic activity. Social interactions literally came to a standstill for the first time in a century. Markets world over crashed like nine pins on a single day.
But individual investors didn't dump all their stocks even when the market meltdown was at its worst.
The typical individual investor is the polar opposite of the gamblers. The latter have been grabbing headlines for day-trading stocks.
But a vast majority of new investors plan to stay steadfast in this market.
Small Presentation: For Those Looking to Buy Stocks
The popular belief that stocks will always bounce back has acquired the force of religious faith. Only a bear market lasting for years is likely to be powerful enough to prod investors into questioning that faith.
Now I'm not saying the superb experience of this quick bull market will be everlasting for everyone.
Rather, to make this success count, you need to take some sanity checks for your portfolio.
I explained this in my latest video.
Trust me when I say there can be a vast difference between getting rich temporarily and retiring rich.
I have seen and studied how individual investors react to bull and bear markets over decades. I can assure you that not once have they come so close to getting it right.
All you need to do now is not forget Buffett's two rules:
Rule 1: Don't lose money.
Rule 2: Don't forget Rule 1.
I am determined to keep alerting you about mispriced opportunities even in this bull market. I will continue to do so.
But more importantly, I will also warn you of lurking dangers that could cut short your success streak.
Stay tuned.
Warm regards,

Tanushree Banerjee
Editor, StockSelect
Equitymaster Agora Research Private Limited (Research Analyst)
PS: Our ace trader, Vijay Bhambwani is giving away copies of his book, Fast Profits, to a limited number of traders. Claim your copy of the book here...
Recent Articles