Here's What to Do with Falling Small Cap Stocks
Jul 10, 2019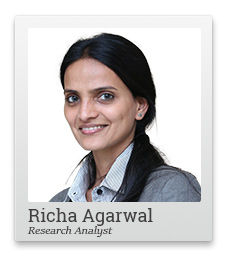 With Monday's post-budget fall, just when you thought small caps stocks couldn't fall any further, they did.
Many of them touched fresh multi-year lows...
What to do with them now? Is it good to enter small caps now or should one stay away for longer before taking the plunge?
Here's what I think small caps will do over the next year:
They will either go up or fall down. If they don't do any of these things, they may move sideways i.e. end the next year more or less at the level they started at.
Learn: How to Potentially Accumulate Rs 7 Crore in Wealth Over the Long-term
Before you think this is a trick answer, let me double down and tell you this is exactly the prediction you should work with as you strategize for the coming year.
Are Small Caps Going to Go Up or Down?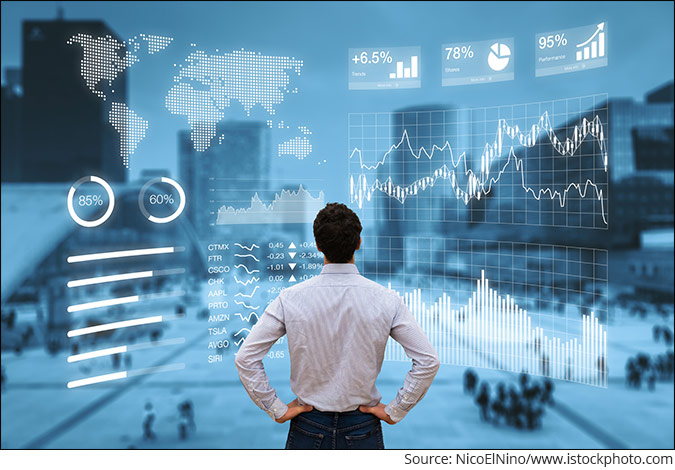 While the business media is perpetually flooded with predictions of what the stock markets are going to do next, if your strategy to buy stocks is based on any other prediction more specific than the one I made, you're likely in for a big disappointment.
You see, I have no crystal ball, and neither does anyone else. And investing your hard earned money on the basis of pretentious 'crystal ball predictions' is the surest way to lose your way in the stock market.
I have seen small caps skyrocket in a matter of weeks. And I have seen them tumble in a matter of days. Each time such ups-and-downs have happened, they've always been unexpected and taken everyone by surprise.
---

Advertisement

---

Virtually Free Report 3 Solid Stocks to Profit from The Small Cap Rebound

As the market prepares to bounce back from its lows...(we explain why, here)

3 small cap companies are expected to create immense wealth.


| | |
| --- | --- |
| • | A small cap stock with multiple triggers for growth |
| • | A company whose management doesn't believe in second chances |
| • | A company in the business of transforming other businesses with software |

Read on for details on these 3 stocks…
------------------------------
When I just started out in the market, I'd often be tempted to dish out a prediction. But with long experience from within the stock market, today I have no qualms saying I do not know what's going to happen in the markets in the short term.
The fact is - no one knows. In fact, if you think about it, there wouldn't be any market cycles to begin with if these things could be predicted.
Market predictions just don't work.
But I'll tell you what does work...
Researching the business and the industry space well, meeting the managements, and building a margin of safety in the estimates and valuations while picking a stock. If your small cap stock is backed by a solid business and you've bought it at a good valuation, then you have absolutely no reason to be worried despite all the ups-and-downs.
How do I know this works?
My service, Hidden Treasure's results are the proof of the pudding. Such research based stock picking has meant that since its launch over 10 years ago, the service has beaten the Sensex almost 2.5 X (since inception in Feb 2008 to Feb 2019) , uncovering some serious winners along the way.
Coming back to the important question, what should you be doing with small cap stocks today?
As I have been writing to you, small cap stocks have borne the brunt of the long-drawn market crash and have fallen well over 25% from their 2018 peak. Many individuals have offloaded small stocks due to the herd mentality of the market.
While most in the market rue about how the stock market has treated small caps, I just love the way things have turned out!
Because this fall has meant that the space currently offers the best bargains of the market. This, my dear friends, is the place to be today.
Many of my favourite quality small caps are now in the buy zone and offer a great upside potential from here.
As the sense of normalcy returns to the markets, the rebound in quality small cap stocks could be huge!
Here are a few that I believe will make the most of the small cap rebound:
The first company, a market leader in its niche, is a great play on the farm mechanisation in India, with debt free balance sheet and dividend yield of more than 3%.
The second company is an NBFC that is defying all the adversities amid the ongoing liquidity crisis, and emerging stronger with 'retailisation' of the loan book.
The third company, again a market leader in its niche, is a non-commodity player in an otherwise commoditized industry with healthy return ratios, and strong dividend payouts.
You could get details of all these stocks in my premium report - One Stock Crorepati: The 3 Multibagger Stocks Collection.
Along with the crorepati stock, these three stocks could be some of the biggest gainers in the small cap space.
To be sure, there could always be further correction in the short term in the small cap space. But that is always going to be the case and no one can predict a market bottom.
That said, if you are here to play for the long term, I believe there are some great buying opportunities in the market right now - and the small cap space is your best bet.
Don't miss out on them!
Warm regards,



Richa Agarwal
Editor and Research Analyst, Hidden Treasure
PS: 10,064 people watched the One Stock Crorepati Summit. Richa Agarwal, our small cap expert, talked about those stocks which turned a select group into crorepatis. She also revealed her formula to identify such stocks. Click here to watch the One Stock Crorepati Summit.
Recent Articles