Your Chance to Become an Atmanirbhar Investor Today
Jul 10, 2020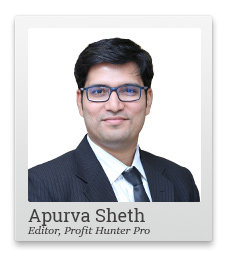 PM Narendra Modi urged the nation to become atmanirbhar (self-self-sufficient) a few weeks ago. The nation welcomed his call by going local and being vocal about it too.
Several Chinese apps like Tik-Tok were uninstalled even before the central government banned them. People also started boycotting Chinese products and have begun using home grown apps and products. It's a step in the right direction.
But one must be careful and not go too overboard with self-dependency. After all there's a reason why our elders said...jis ka kaam usi ko saaje aur kare to ullu baje.
Different kinds of work are suited for the hands of the ones skilled to do it. If someone else does it, he's sure to mess it up.
I am talking specifically with respect to a group of people who have taken the self-dependence call too seriously. It's retail investors.
Net inflows into equity mutual funds slipped 95% in June from the previous month. Equity schemes saw a net inflow of only Rs 240 crore in June through the lumpsum route. It's the lowest monthly in flow in the last four years.
--- Advertisement ---
[GOING LIVE TODAY]

This is your LAST CHANCE to register for the Top 3 Stocks for 2022 MEGA summit...

...Where our top analyst Richa Agarwal reveals the details of potential 'Crorepati' making stocks...

This summit goes live today at 5 PM IST. And is 100% FREE to attend.

AND you'll also get a chance to grab a FREE COPY of Richa's premium report - "Top 3 Stocks for 2022: How to Get Rich With Little-Known Indian Stocks."

So, what are you waiting for?

Book Your FREE Spot Right Now
------------------------------
On the other hand, a record number of demat accounts were opened during the lockdown. More than 1.2 million demat accounts were opened in March and April 2020. This is a record jump considering that 4.2 million new demat accounts were opened in the 11 months between April 2019 and February 2020.
Retail participation has risen to 72% of the total cash market turnover in July so far. This is highest since 2005.
All this tells us, retail traders are going the Atmanirbhar way for their investments.
Being self-dependent for choosing investments isn't bad at all. But a lot of the retail traders are entering the markets without gaining proper knowledge of the beast they are dealing with.
Several of my friends and relatives have entered the markets simply because they have free time and want to fill up the gap in income due to the lockdown.
Most of them haven't given adequate thought about the skills they must acquire to be a successful trader. Most of the new retail investors don't even want to give the time to know what is required from them to be a better trader.
I have seen the previous market cycles. Nearly 90% of new traders don't make it to their second year. These new batch of traders always lose out to the professionals in the end.
Track: Stocks Recently Bought by Mutual Funds for FREE
Luckily, you don't have to be among them. Vijay Bhambwani, a market veteran for more than 30 years is here to guide you.
It might take several years for a newbie to master the art of trading. But with Vijay's guidance you can cut down this time drastically.
What's even better is that he has mastered the art of generating income from the markets without buying or selling a single stock.
And he is going to reveal it all at 5 pm this evening at the Instant Income Summit.
Vijay can show you how you could probably fill the gap in your income due to the lockdown. Best of all, you don't have to take unnecessary risks like the newbie traders.
Today at 5 pm he will reveal everything you need to know about this unique way to generate thousands of rupees in extra monthly income from the markets.
I highly recommend you sign up to watch Vijay's Instant Income Summit for free and get this exclusive chance to learn from a trusted market veteran.
And in the process, you might become an atmanirbhar investor.
Vijay hopes to see you there.
Warm regards,

Apurva Sheth
Senior Research Analyst, Fast Profits Report
Equitymaster Agora Research Private Limited (Research Analyst)
PS: Join Vijay Bhambwani at 5 pm this evening at the Instant Income Summit and learn how to make thousands of rupees in extra passive income from the market. Sign up for free here...
Recent Articles