The Must Have 'Tech' Stocks for a Winning Portfolio
Jul 11, 2018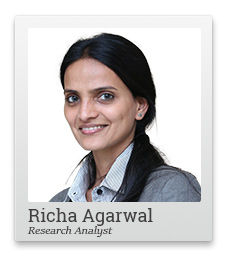 A couple in the UK was in for a rude shock a few days ago.
Their one-year-old toddler said his first word.
No, it wasn't 'mama' or 'dada'.
It was 'Alexa'.
The news set off a debate about how kids use technology, and its impact on their young impressionable minds.
The first time I heard of 'Alexa' was at a 'Crossword' bookstore in Mumbai.
I was lost in the pages of a historical drama when a song blaring near me brought me back to the real world.
A customer taking a demo on how to use 'Alexa', was 'commanding' her to play his favourite Bollywood song from the nineties.
In case you haven't heard, 'Alexa' is a virtual personal assistant designed by Amazon.
It listens to your voice commands and responds accordingly, to help you get the job done.
Alexa is Amazon's response to Apple's Siri, Google Now, and other such virtual assistants that can make our lives easier.
What We Thought Virtual Assistants Would Look Like... How Wrong We Were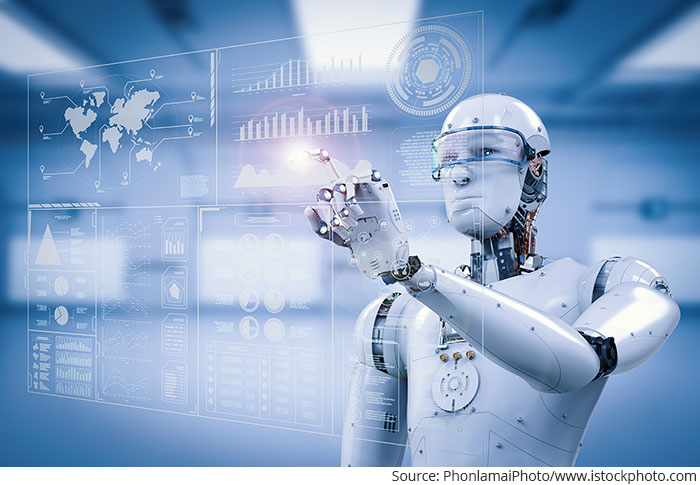 Such incidents are commonplace now. They are quite telling of how technology, especially artificial intelligence, has taken over our lives.
While it has always been a part of the evolution, what is different about the current tech revolution is the pace at which it is happening - and disrupting old ways of living and doing business.
--- Advertisement ---


3 Junior Blue Chips…

We all know that not every small cap is worth buying.

Some are high risk…Some aren't managed well…Some even lack a sustainable business model….

But there is a Special category of small caps which could not only create a lot of wealth over long term…but could even become the Blue Chips of tomorrow.

We call such small caps - Junior Blue Chips.

Click here to know more about Junior Blue Chips.
------------------------------
As an analyst, I'm always looking out for companies that are pioneers in building or integrating technologies in businesses.
Mind you, Indian companies, especially in the listed space, lag behind their global peers when it comes to inventing technologies. Most just follow the trends.
However, once in a while, I do come across companies in the small cap space that are exceptions.
For instance, two years ago, I recommended a niche small cap company known for being 'the only' and 'the first' company in the world in many areas. It was the only company in its industry with complete backward integration. It even made the world-class robots in-house that were used in the production process... The company has multiple patents in its name.
Despite the recent correction in small caps, the stock is up by over 140%. And I believe there is a huge runway ahead.
Recently, I recommended a textile company that is setting new standards when it comes to using technology to reinvent the business. I believe this too could be a great wealth builder over next three to five years.
However, what I'm most excited about is the company I'm meeting next week. With the backing of global partners and strong in-house research, it has made business processes smooth and cost-efficient for its clients in a fast growing industry.
Amid the recent correction in the small cap space, the stock is down 29% from the highs last year, and offers a healthy dividend yield at its current price. If all goes well, this could be my next Hidden Treasure recommendation.
You may get nostalgic about old ways, curse the way 'virtual' is taking over 'real', or cry foul over the job crisis the tech revolution has brought.
None of this going to make any difference to this wave of disruption - in many ways this technology will actually make your life better.
So why not embrace the change instead, and look for ways to profit from it?
Regards,

Richa Agarwal (Research Analyst)
Editor, Hidden Treasure
PS: When the markets nosedive, that's the best time to put wealth building in motion. Small caps are crashing - that only means there is more opportunity than ever to buy them up - get our market-beating small caps recommendations here.
Recent Articles