This Picture Shows You Exactly How Stocks Work: Trading, Smallcaps, and Even Microcaps
Jul 13, 2018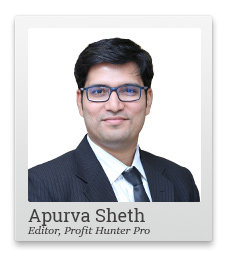 In her letter to you on Tuesday, Richa Agarwal, our small cap specialist, wrote to tell you why small caps are so important to building wealth.
Richa gave us four reasons why small caps are so crucial to building wealth - but the first and most important one is their...
High Growth Potential
Unlike big businesses that have already matured, small caps are at an early phase in the business cycle. This makes the growth potential of quality small caps enormous.
See how you can picture a business cycle below...
Life Cycle of a Business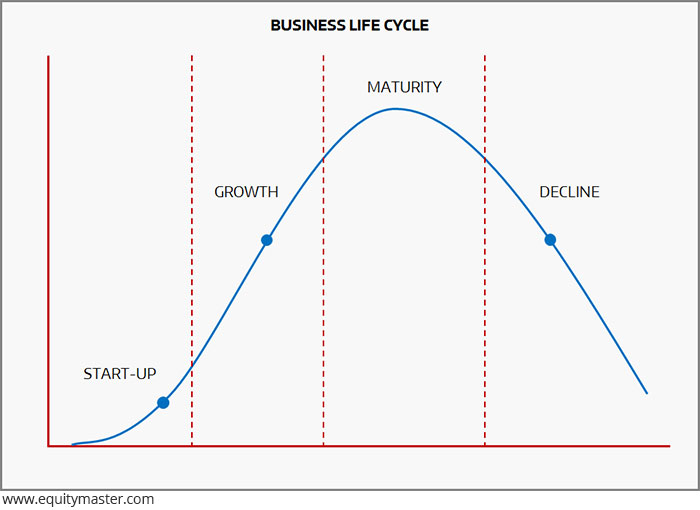 Richa aims to discover smallcaps in the start-up or early growth phase when they have the potential to multiply your wealth 10X.
Now Richa looks at stocks with a very specific objective in mind - to find high growth potential stocks at an early stage.
What I do at Profit Hunter Pro is a little different - but you can still visualize it using this image.
--- Advertisement ---


Missed The Sensex Rally? Here's A Second Chance…

Yesterday, Sensex was back to breaking all the records.

Not only did it reclaim the 36,000 mark…it even touched its All-time High Mark.

But if you missed the rally…you still have a second chance.

Our latest small cap Special Report gives you full details on 3 Niche Giants, or as we like to call them - Junior Blue Chips, which are still attractive. And which you could consider adding to your portfolio right away.

So, don't get left behind…

Click here for full details…
------------------------------
I look at fundamentally strong stocks with the objective of making quick profits during every stage.
Just like a company moves through the above depicted business cycle - a stock, whether it's a smallcap which Richa follows, a Microcap which Rahul Shah is interested in, or a stock I am watching for short-term trading - also goes through a similar life cycle.
All publicly traded financial securities repeatedly go through this life cycle without fail.
And if you can correctly identify the phase which a stock is going through in its life cycle then trading it becomes easier.
The Four Phases in the Life Cycle of a Stock
Today, I will explain how these four phases are formed and the psychology of market participants during these phases.
I have illustrated below the four phases that a stock goes through during its life cycle. The cycle repeats itself once the stock goes through all these four stages.
A stock goes through this cycle on all time frames intraday, daily, weekly and monthly. However, I usually do this analysis on weekly charts with about 4 or 5 years of price data.
Life Cycle of a Stock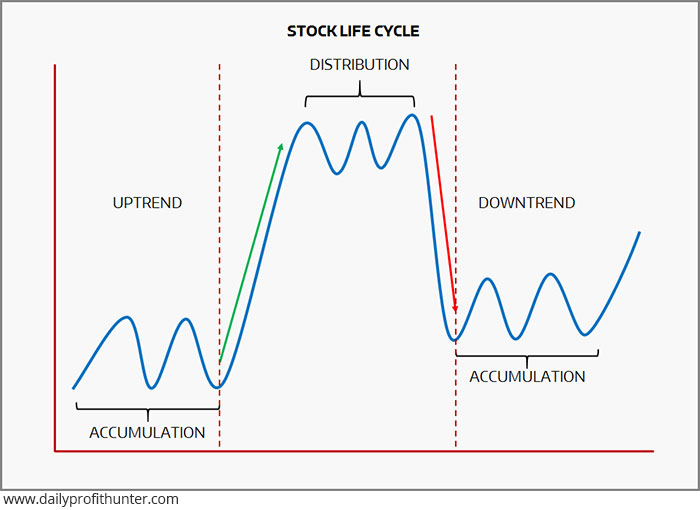 A normal business cycle generally lasts for 4 years and stock prices also reflect a similar cycle.
However, there may be exceptions at times and the duration may vary depending on the stock's performance.
Stage 1: Accumulation
This is the first stage in the cycle of the stock. The stock may have gone through a prolonged downtrend. The stock stabilizes at a certain level where it finds buyers willing to enter the stock and lend some support after the fall.
The stock now begins trading in a range. It finds reasonable support and buying interest near the lower end of this range. Value investors who find the stock attractive begin entering when the general mood of the majority is still negative.
Stage 2: Uptrend
In the second stage the market conditions improve and the negative sentiment begins to recede. The stock starts trading above its most recent highs. It begins forming higher tops and higher bottoms. This attracts momentum investors into the stock.
The stock starts delivering good returns which draws the attention of many more participants. Fresh entry of new participants further fuels the rally in the stock. The new participants are willing to pay higher prices in the hope of even higher prices.
This leads to formation of trends in stock prices. Trends last until people are willing to participate in it by paying higher prices.
The uptrend phase is the longest phase in the life cycle of a stock.
When the majority of stocks in the market are going through this phase it is generally termed as a bull market.
Everyone loves this phase as it is pleasant for all those who are participating.
Most market participants make money from stocks that are trending upwards. But eventually all good things come to an end, and this phase also gives way to the next one.
Stage 3: Distribution
The uptrend lasts only until anyone who could have bought the stock has already bought it. Now every successive rally becomes difficult to come. Volume gives us an indication of the exhaustion of the trend. Lesser people participate at higher levels.
This is a point when the common public is generally sucked into the stock. Novice investors generally think that this is just a normal correction in the larger uptrend. They buy in the hope of selling it back when the stock moves higher.
At the same point of time smart investors have already started exiting the stock realizing that the potential of an up move is far less from these levels. This leads to a tug-o-war between the buyers and sellers. This restricts the price into a narrow range.
Stage 4: Downtrend
The stock trades in a range for a longer time than expected. The novice who was last to enter the stock starts becoming restless. The sluggish movement in the stock unnerves him. He starts exiting from his stock at negligible profit or at a loss.
There are many others who think like him and all of them start to feel the pain. They start selling their stock but unfortunately there aren't many buyers willing to buy it. The unnerved seller lowers the price to exit out of the stock at any cost.
Looking at the price fall many others start panicking and do the same. This leads to a vicious circle and pushes prices lower. Every up move in the stock is looked as an opportunity to exit from it. This leads to formation of down trends.
The downtrend lasts for a short span of time compared to the uptrend.
The downtrend eventually comes to a halt as value investors again enter in to the stock at lower levels.
This gives birth to a fresh cycle for the stock and the process resumes from stage 1.
So that's a how a stock moves through the four phases repeatedly during its life cycle.
Recognizing the phases of a stock makes it easier to trade. For example, once you have detected a group of stocks which are in the uptrend phase, you can focus only on them for trading on the long side and avoid the rest. This approach helps to narrow down the universe.
Once you have spotted these stocks you can figure out specific levels to enter.
I do this exercise every week for all the fundamentally strong stocks which have gone through the Equitymaster lens before recommending trades to my Profit Hunter Pro subscribers.
You can also benefit from the analysis I do every week. Find out how.

Apurva Sheth (Research Analyst)
Editor, Profit Hunter Pro
PS: To get Apurva's premium newsletter with his short term trading recommendations that are fundamentally strong, subscribe here.
Recent Articles