Smallcaps Are Rebounding. Here's a Must Have Stock for Your Portfolio
Jul 14, 2020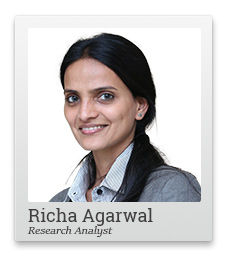 This year, Hidden Treasure, Equitymaster's smallcap recommendation service, turned 12 years old.
It's been a period long enough for us to witness market cycles, to repeat what works, and avoid what doesn't.
We have had some great winners like Page Industries, Balkrishna Industries, NIIT Tech...and a few duds in all these years.
Despite a few losers, the gains on the winning bets were large enough to outweigh the losses in the long term. It helped us beat benchmark index by well over 2.5 times.
The Hidden Treasure reviews by our subscribers are in agreement.
As I reflect, I think asset allocation was critical to ride such gains. It helped our subscribers deal well with non-performers...to make safe returns in the volatile smallcap space.
But that has been an area of improvement as well.
You see, within the winners, there have been a few smallcap companies which I would call first among equals.
They were market leaders in their niche segments. The companies were led by visionary and ethical people.
The balance sheets were strong, and they had a long runway for growth.
These were bluechips in the making.
One of the biggest mistakes we made with such recommendations was playing small. Our allocations to such bets were limited to standard allocation guidelines - not more than 2%-3% of one's portfolio.
Sometimes, we exited early, happy with a few hundred percent gains. We then looked back with regret as the stock went up 10x.
For instance, we recommended a Sell view on Astral Poly Technik with 143% gains. As I'm writing this, the stock is up over 1330% from recommendation price.
Here's what the famous economist John Maynard Keynes has to say in the matter:
"As time goes on, I get more and more convinced that the right method in investment is to put large sums into enterprises which one thinks one knows something about and in the management of which one thoroughly believes. It is a mistake to think that one limits one's risk by spreading too much between enterprises about which one knows little and has no reason for special confidence.

One's knowledge and experience are definitely limited and there are seldom more than two or three enterprises at any given time in which I personally feel myself entitled to put full confidence."
And Warren Buffett believes the same...
"When it's raining gold, reach for a bucket, not a thimble."
Apple, the biggest holding in Buffett's portfolio, accounts for 43% share.
Now such opportunities are rare.
And to have a concentrated bet you need stock selection skills and conviction.
As an ongoing effort to improve our research process, some time back we decided to not miss such opportunities anymore. We studied all our recommendations. We realised there were three critical characteristics common to all big winners.
We decided to apply our findings to existing recommendations. We zeroed on a special stock opportunity which has all the three elements of a potential Crorepati stock.
It's a stock we believe deserves a higher allocation in one's portfolio.
With 25% market share in its niche segment, this smallcap company is run by a solid management team.
It's a critical supplier to the bluest of bluechips and is a proxy play on one of the fastest growing sectors in Indian economy.
The recent Covid disruption has been one of the biggest litmus tests for this company It has cleared the test quite well.
At a time when most businesses are struggling to survive, this company has become a favored supplier to its clients. It's positioned much better than its peers.
I will tell you all about it at my 'One Stock Crorepati' MEGA summit this Friday.
I invite you to join me online for this summit on Friday, 17 July at 5pm.
Registration is open and more than 5,000 readers of the Profit Hunter have already confirmed their attendance.
Click here to sign-up for free in 1-click.
I look forward to your participation.
Warm regards,



Richa Agarwal
Editor, Hidden Treasure
Equitymaster Agora Research Private Limited (Research Analyst)
PS: I will be talking about my crorepati stock recommendation on Friday, 17 July at the One Stock Crorepati Summit. Register for the summit for free here.