A Better Way than the Zomato IPO to Play the Food Delivery Megatrend
Jul 14, 2021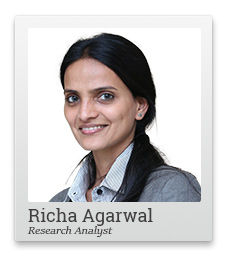 'I was wrong about that business.' - Warren Buffett, 2020
Almost a year ago, Mr Buffett made headlines for exiting his US$4 bn worth stake in airlines that controlled 80% of the US domestic flights.
For the record, he had always considered airline a bad industry. He even called them a 'death trap' a few years ago.
And for the right reasons.
Even when flying has become a mass phenomenon, most airlines have been found struggling. Some have gone under amid challenges like capital intensity, price wars, high running and fuel costs, and high debt.
What tempted Buffett to change his stance was the possibility of a change in dynamics and what he thought was an attractive price for them.
But then Covid happened.
--- Advertisement ---
No crash, correction, or pandemic can STOP This...

At last, it's happening...

Right here in India...three hidden mega-trends are converging for the first time ever to trigger an economic boom of unparalleled proportions.

A boom so powerful - no crash, no correction, and no pandemic can STOP India from becoming the next economic superpower...

And those who take advantage of this mega shift could potentially generate massive wealth for themselves and their families in the long run.

We are talking about potential 1,000% gains...and perhaps even more over the long term.

But trust me, people who pass this opportunity will regret their decision in the years and decades to come...

So, if you want to save yourself from potential downsides of this mega shift...

...and instead, leverage on it for potential windfall gains...

Join us on 24th September at my special event...

Put your email in the box below and get your free ticket right away.
------------------------------
An already fragile industry came to a standstill and no reason to own them seemed to be good enough.
In this backdrop, it's interesting that Mr Rakesh Jhunjhunwala is planning to back a new low-fare airline venture with Rs 2.7 bn.
To be sure, the future for the airline industry will almost 100% be better than at present.
However, to bet on a single airline may not be the best way of playing this reopen trade.
As I had shared last month, there is always a backdoor way of investing in interesting trends when direct way makes little sense.
This can be due to either bad fundamentals as in the case of airlines or due to high valuations.
For instance, an IT provider like Accelya Kale, a niche IT player aviation industry, seems fundamentally a much better bet on rising aviation trend.
--- Advertisement ---
INSIDER SECRET: An Astonishingly Easy Way to Pile Up Potentially 40-60% Gains in Just 1 Year

India's most well-connected trader with over 35 years of experience just confessed...

"This Lucrative Market Segment Could Leapfrog Over Nifty in The Next 12-16 Months"

... thanks to a massive and irreversible mega-trend fueling its growth!

In fact, he and his partner have already identified 2 spectacular stocks from this segment... which are ready to rake in potentially 40-60% gains in just 1 year... and make you big, fat profits!

The best part of them all...

Their Details Are Packed in This Special Report (Discover How to Claim it for Free)
------------------------------
Similarly, betting on high PE (price to earnings) FMCG stocks may not be the best way to play growing consumerism megatrend.
It might be better to betting on stocks in the packaging segment. These could offer a lot more comfort on the valuation front and potentially higher gains.
In fact, my recommendation last month was on one such indirect play that offers a critical ingredient for fast growing food and FMCG industry. Hidden Treasure subscribers can read the report here.
And in the month prior to that, we recommended a business that could be a big beneficiary of digitisation. Both these stocks have gained in double digits as I write this.
And I'm glad to share, for this month's recommendation, we have found a business that could be a big beneficiary of another growing trend - the rise food delivery services.
No, I'm not referring to the upcoming Zomato IPO.
For all the hype, a loss making and cash burning business is not what I would be comfortable recommending, that too at the time of its IPO.
REVEALED: 3 "Super Smallcaps" You Didn't Know About
However, it's obvious that an increase in food delivery networks will lead to higher demand for packaging products as well, especially specialised packaging - pizza boxes, paper cups, spoons, forks, and so on.
This industry is expected to grow in double digits over the next few years. It will be one of the growth drivers for this smallcap stock I will be recommending.
The business is one of the most profitable in its niche. It has shown great resilience in a pandemic and is likely to get stronger from here.
With the introduction of new products and an expansion in capacity, I expect its profits to grow four times. The stock could potentially more than double in less than three years.
Stay tuned or more such opportunities in the smallcap space.
I also recommend you join me online at 5pm this evening, for the Smallcap Fortunes Summit.
I'll share details of my top 3 stocks to capture potentially huge gains from the smallcap rally.
Warm regards,



Richa Agarwal
Editor and Research Analyst, Hidden Treasure
Recent Articles