50% Gains in a Month for a Hidden Treasure Stock. What Next?
Jul 16, 2020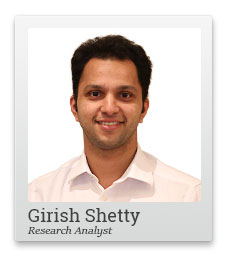 Do you have days when nothing goes right for you? Whatever you try to do that day, nothing works.
For investors in mid cap and small cap, this bad period stretched out for not days or weeks but years.
From 2018 to 2020, the mid cap index and small cap index have taken a beating.
Even if your stock was doing well on the business front, the market did not care. It dumped almost every stock that had a mid or small cap label on it.
We too have suffered the same since 2018 in our Hidden treasure service. Despite some of them steadily growing, it did not reflect in the stock price.
But then all of a sudden the tide turns. You have one of those days when everything seems to go right. It seems like whatever you do goes exactly as planned, or even better.
Well, luckily we've been feeling this way the last few months. Our last two recommendations are now up more than 50% in a very short span of time.
One recommendation took two months while the other is up in just a month. (Hidden Treasure subscribers can login and access the reports here: May 2020 report , June 2020 report ).
Have we done anything drastically different in these last two recommendations? I don't think so.
There has been a slight tweak, yes. We've looked for businesses that are more resilient. Businesses that are in a much better position to survive the crisis.
But our focus on picking quality businesses backed by solid managements has remained intact.
--- Advertisement ---
After midnight TONIGHT this will be gone

Today is the last day to know the details of India's #1 defence stock.

This single stock could possibly offer 10x gains to investors in the long run.

Yes. It could potentially turn Rs 1 lakh into Rs 10 lakh...

But please note... the information about this stock will be available only till 11:59pm tonight.

So, hurry up!

Get the details of this multibagger stock right away...
------------------------------
Now coming to our recent recommendations, did the value of these businesses improve by 50%?
Definitely not.
But the markets had already beaten these steady businesses black and blue in the last two years.
Let's take our June 2020 recommendation for instance. The stock had corrected 70% in 4 years.
Did the earnings go down by 70%?
No, in fact earnings were growing in the past 4 years. Despite this, the stock was down due to the negative sentiment surrounding the small cap space.
The markets keep throwing up such bargains once in a while. The only problem is, it will be in times of maximum pessimism. In March 2020, despite a 40% decline in BSE Sensex, everyone wanted to stay away from the markets.
But that was precisely when you could've found such stocks at throwaway prices.
--- Advertisement ---
Top 3 Stocks for 2020 and Beyond

We've uncovered 3 high-potential tech stocks after years of research.

These 3 cutting edge tech stocks could potentially create a wave of Indian millionaires.

First one is present in the sector which is expected to GROW over 300 times by 2030.

Second one is one of the leading players in Artificial Intelligence technology.

And the third one is involved in putting up a global safety net to save the world from cyber criminals.

These 3 tech stocks have the potential to offer life-changing gains in the long run.

Click here to get the details...
------------------------------
As a retail investor, you need to be careful too. The market has lifted not only the good stocks but the bad ones too. Stocks making losses for a decade have also risen 100% in the last 3-4 months.
Avoid stocks where earnings or cash flows are poor and will remain so in the near future. If you have them, now might be the best time to get rid of them. You are more likely to forego your 50-100% returns and more in such stocks.
In case of our winners of the last two months, these still have a long way to go. We expect much more from them than a 50% rise and are holding on to them.
My colleague Richa agrees. Her bet is on a small cap which has all qualities of a crorepati stock.
The recent rebound in small caps means you are likely to frequently see such 50% sharp moves in the near future.
If you get your small cap picks right, the long-term potential returns can be huge.
I recommend you consider Richa's Crorepati Stock. She will talk about it tomorrow at 5 pm at her One Stock Crorepati Summit.
Join Richa online and find out all about this exciting stock. More than 7,500 readers have already signed up for the summit.
Register for the summit for free with just one click here.
Warm regards,



Girish Shetty
Research Analyst, Hidden Treasure
Equitymaster Agora Research Private Limited (Research Analyst)
PS: Join Richa online tomorrow at 5 pm at her One Stock Crorepati Summit. Sign up for free here.
Recent Articles