Are you Missing this Profit Opportunity Like Other Robinhood Investors?
Jul 17, 2020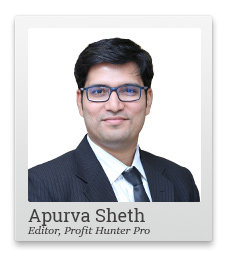 'Bulls make money. Bears make money. Pigs get slaughtered.' - Wall Street saying
Bulls make money in a rising market. Bears make money in a falling market.
But pigs don't make money in any market. They take high degree of risk or overlook risk entirely to make profit.
It's a pity but most retail investors have often ended up like pigs waiting to be slaughtered.
But not anymore.
A new breed of retail investors has emerged in the Covid era.
These are Robinhood investors who took the plunge after the markets crashed in March. They showed faith in the most difficult of times. The market is rewarding them handsomely now.
However, it seems to me they could be missing out on some amazing profit opportunities.
An interview of Nikhil Kamath, head of Zerodha, one of fastest growing discount brokers, caught my attention.
Zerodha opened nearly 3 lakh accounts out of the total 1.2 million new demat accounts opened in March and April 2020.
Kamath said, the list of most popular stocks amongst the new entrants is dominated by large-cap companies like Infosys, Reliance, SBI, and HDFC Bank. We see a flight to quality, and investors are moving away from small-cap and penny stocks, ignoring SMS tips etc.
--- Advertisement ---
India Rushes to Prepare for a 2-Front War

A 2-front war is here.

China and Pakistan seem to be acting in sync... when it comes to attacking India.

Both countries have increased their military activity in the border region like never before.

And that's exactly what India is rushing to prepare for.

In fact, the Indian government has already allocated Rs 90,048 crores for 2020-21 itself.

Plus, an additional Rs 4 lakh crore would be spent over next 5-7 years.

This money will secure our borders.  And...it will potentially trigger a mega growth opportunity for a select few Indian defence companies.

With this flood of money flowing their way... their stock prices could potentially shoot up to record highs in the coming years.

You can learn everything about this massive opportunity on November 30 at our Explosive Profits Summit.

At this summit, you will also get the details of what we believe is India #1 defence stock.

It's a potential 10x opportunity in the long term.

Click here to sign-up instantly here. It's free.
------------------------------
It's a good thing that investors are moving towards quality. But all large-cap companies aren't necessarily good quality companies.
I believe the retail investors could be suffering from recency bias. The new investors have seen the outperformance of frontline stocks over the last couple of years. Smallcaps have underperformed especially since January 2018.
But thinking that smallcaps will continue to underperform could be the biggest mistake these new Robinhood traders might make.
I believe this could be the best time to invest in smallcaps.
Check out my YouTube video where I use a techno-funda approach to show you why.
Just like all large-cap companies aren't good, all smallcap companies are not bad.
There are several smallcap companies which have performed well after the lockdown. Unfortunately, shady stocks get most of the attention.
At Equitymaster, we have always recommended to steer clear of such stocks and we will continue to recommend you avoid them.
But what is more important is that you must not ignore all smallcaps.
There are good-quality, fundamentally strong smallcaps which have the potential to do well now.
New: 5 Pandemic-Proof Smallcaps You Should Know About...
The problem is most Robinhood investors don't know how to find these stocks. Therefore they never think beyond largecaps.
It is okay to go with largecaps if you are happy with average returns. But if you want multibagger returns from stocks, then smallcaps is the place to be.
Fortunately, you don't have to look too far to find these good quality smallcaps.
Richa Agarwal, editor of Hidden Treasure, our small-cap stock recommendation service, will find them for you.
In fact, she has found one stock she is super excited about. She calls it a Crorepati stock.
She will you all about it at the One Stock Crorepati Summit today at 5 pm.
I recommend you attend Richa's online summit this evening from the comfort of your home. We're expecting an audience of over 10,000.
I am confident your perspective towards smallcaps will change for the better and you will be on your way to multibagger profits.
Warm regards,

Apurva Sheth
Senior Research Analyst, Fast Profits Report
Equitymaster Agora Research Private Limited (Research Analyst)
PS: Join Richa online today at 5 pm at her One Stock Crorepati Summit. Sign up for free here.
Recent Articles