Is 'Value Investing' Dying?
Jul 19, 2018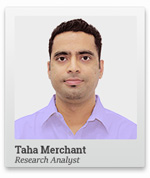 Value investing is dying, they say.
It doesn't work any longer, they argue. The world is now a different place. What used to work counts for nothing anymore.
'Growth investing' is where all the money is nowadays, they insist.
Value investing, ie, buying stocks in undervalued companies, is losing out to growth investing, ie, picking new age companies that will change the world and likely grow by leaps and bounds in the process.
Is the New Age Economy Killing Value Investing?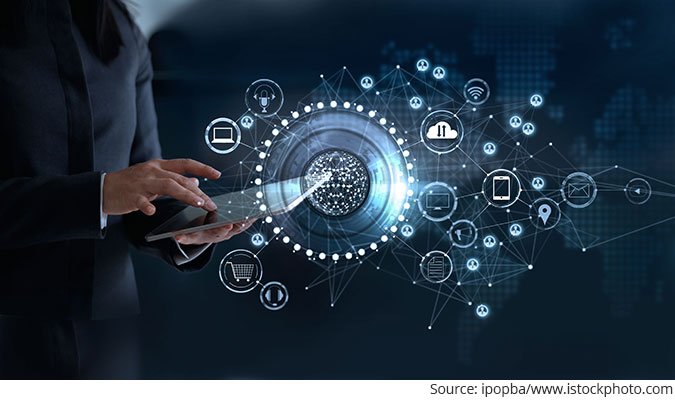 It sounds fascinating doesn't it - investing in fantastic, new world companies that will shoot straight to the starts. That must be where the money is, right?
No wonder 'growth investing' is so popular right now.
But it is just that - a popular fad of the moment in stock market circles - and it will soon fade away like most other things do.
--- Advertisement ---


ALERT: This Stock Market Revelation Happens Only FOUR Times a Year…

Four times a year, a unique but extremely lucrative document is released…

A document that discloses exactly which stocks look 'marked' to boom in the months or years to come.

Now, please understand that this document is available to everyone…

But it can be downloaded only from a specific site and very few investors know how to do this.

Click here to find out how you could download this document yourself.
------------------------------
After all, value investing has been around for a long long time.
It is where all the best investors emerged from - the Benjamin Grahams and Warren Buffetts.
I'll admit, at this moment, 'growth investing' looks pretty tempting.
And there are real performance figures to back its claim.
Turns out that over the past decade, the Russell 1000 Growth index - an index which pegs growth stocks in the US equity market - has returned about 40% more than the Russell 1000 Value index - which, as the name implies, does the same for value stocks).
But 10 years is nothing in the market - value investing has dominated for much longer than that - and will continue to do so when this moment passes.
So, why are people drawn to growth investing then?
Some investors reckon growth investing has risen to the fore because value investing has some real, fundamental, flaws.
See, value investing is dependent on metrics like price to book (PBV) ratios. The book value is simply the net worth of a company. PBV is how you assess the value of a stock.
But what if, there are accounting flaws - and we simply don't get the actual stock value right?
Detractors contend that accounting standards haven't been able to keep up with changing business models.
New economy companies are increasingly relying on 'intangible' assets - and accounting standards don't capture these properly.
This means that the real value of intangible assets may not be fully reflected in a company's book value. Many highly attractive, fast growing, companies end up looking too expensive when laid out on a PBV scale, causing value investors using such traditional metrics to miss out on them completely.
So, should you stop following value investing strategies to pick stocks in the share market?
Since you are asking me, my answer is absolutely, unequivocally NO.
Because value investing also protects you from losing a lot of money.
Yes, accounting standards haven't yet been able to satisfactorily deal with intangible assets.
But that's not because they haven't been able to keep up.
Rather many of these potential intangible assets - say expenses on research and development, advertising, marketing, training etc - are by their very nature tricky to deal with...
Capturing them as an asset often raises more questions than answers.
They can be so easily inflated.
It lets many big expenses escape the company's profit and loss statement letting it report bigger profits today than it otherwise would.
And in the process it also creates large assets on the balance sheet whose future usefulness is subject to a wide range of possibilities.
It also leaves precious much to the subjective discretion of management - and all but the most disciplined managements will naturally give in to the temptation to make things look 'better' wherever they can.
Accounting would, and very much should, lean more towards conservative rather than aggressive estimations.
If you went for 'growth' you would put yourself at risk for losing - because what looks like potential for growth - could just be a lot of empty air.
If you stick with 'value', you not only set yourself up for making money, but doing so without undue risk.
And that is why not only is value investing alive and kicking - but is the single best way to invest.
Deep value investing - one step further from value investing where we look for extreme value - has worked wonders for us and our subscribers.
We've been applying value investing principles with tremendous success. Our Benjamin Graham inspired deep value investing strategy has served us superbly since its inception four and a half years back.
The system has beaten the Sensex 2X since inception, and has given almost 9 out of 10 winning recommendations.
You ought to check out the results for yourself.
In the times to come, you'll likely hear other voices trying to convince you value investing is dead.
I just wanted to make sure today that you know to separate fact from fiction - and where you stand on this.
There is much to be careful about in investing - but also much to look forward to.
In future issues, I'll cover other reasons people use to steer you away from value investing and into this new 'hi-tech' world...
And I'll do my best to remind you just how much wealth you can create by sticking to the tried-and-tested, ie, best way to make money from the markets over the next decade, and the next century.
Stay tuned.
Cheers,

Taha Merchant
Research Analyst, Microcap Millionaires
PS: The best way to make money in the markets - whatever their mood - is to use a deep value strategy. Learn the strategy that has beat the markets 2X over the past 4 years... Click here.
Recent Articles