Investment in securities market are subject to market risks. Read all the related documents carefully before investing
An Emerging Opportunity for Investors
India's Lithium Megatrend
Why India's Nvidia Need Not be a Tech Stock
Jul 19, 2023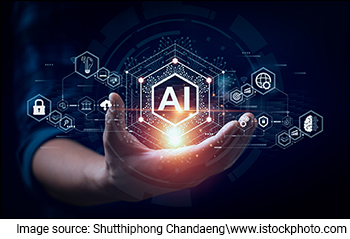 I referred to Tata Elxsi as a credible AI stock in 2019. Back then, I had to literally explain the term 'artificial intelligence'.
Since then, the acronym AI has become so common that even school kids can educate you today. Especially thanks to ChatGPT.
AI has caught the fancy of tech firms, large manufacturers, startups, governments, professionals, and students alike.
Infosys is not the only company in India with commitment to invest over a billion dollars in AI. Even your favorite pizza delivery company claims AI to be its next gamechanger.
Globally, the term AI has taken stock markets by storm.
When American AI company Nvidia crossed a trillion dollars in marketcap earlier this year, everyone sat up and took notice.
Since then, every management peppers their replies to queries conference calls with the term AI.
Now, AI is not a completely novel concept. Several mathematicians, scientists, and philosophers have explored the idea of AI for decades.
--- Advertisement ---
Investment in securities market are subject to market risks. Read all the related documents carefully before investing

Access details of this investing opportunity fast

EV is an emerging opportunity of this decade.

And most investors think the best way to ride this opportunity is through stocks of EV making companies.

Well, our research suggests that's not a recommended strategy.

Click Here to Know More
(Information available only till 11:59pm tonight)
Details of our SEBI Research Analyst registration are mentioned on our website - www.equitymaster.com
---------------------------------------------
However, in February 1996 the relationship between humans and AI changed forever.
Deep Blue, a supercomputer developed by IBM, defeated then reigning chess world champion Garry Kasparov in a match. It was a pivotal movement for AI. It would pave the path for a future consisting of both AI and humans.
So, should investors in India wait for the next Nvidia? If so, what should be the hunting ground?
When I say India's Nvidia, I do not mean a trillion-dollar stock. Rather I mean stock of a cutting-edge homegrown AI company that helps millions of Indian business ride the AI wave.
Well, falling prey to the AI hype in a bull market can be easy. Veteran investor, Mohnish Pabrai, recently warned about this.
When was the last time you heard of an outperformance of 474% over a decade?
Mohnish Pabrai's long-only equity fund achieved this feat versus the benchmark S&P 500 in the first decade since inception in 2000.
--- This is Third Party Advertisement ---
Mutual Fund investments are subject to market risks, read all scheme related documents carefully.

[MEGA] Webinar Invitation -

Navigating markets in 2024 - Fund Managers' Year End Perspective.

Date: Dec 6th Time: 6pm Venue: Your Computer

What's Next for equity, debt & gold asset classes?

Join Chirag Mehta, CIO and Fund Managers of Quantum AMC as they discuss asset class outlook & what one should expect from the markets in the new-year.

Register Free for this Exclusive Webinar
----------------------------------------
He is one of the most well-known Warren Buffett disciples. Pabrai's fund did not have a large technology exposure for a long time. But he started buying American digital storage and semiconductor chipmaker Micron Technologies in 2018.
The stock comprised 79% of his portfolio by 2022. Having that kind of exposure to a stock requires an immense degree of conviction and deep understanding of the business model.
So, when Pabrai recently compared valuations of Nvidia to Microsoft of 2000, I took notice. He categorically disapproved of Nvidia trillion-dollar marketcap. He explained that even a healthy future cash flow stream over ten years couldn't justify it.
No doubt the current valuations of Nvidia is due to excessive greed in the stock market. But to compare Nvidia's fate with that of Microsoft's stock in the early 2000s is a very stern warning.
Pabrai believes that chasing Nvidia like AI stocks at steep valuations may not fetch meaningful returns for long. Rather investing indirectly in the AI megatrend can be meaningful and safe.
Equitymaster Conference 2024: View Your Invitation
It turns out that one of the largest fintech companies in India has recently taken a majority stake in a purely play AI company.
The latter was one of only five Asia-Pacific firms that were named in the 2023 edition of AI FinTech100 list. This is a list of 100 of the world's most innovative AI solution providers for the financial services industry.
Thanks to some near-term market share concerns, both the company and its AI investment currently trade at a discount to intrinsic value.
So, as long as you get to ride the decadal upside in AI, safely, do not look for the next Nvidia.
Warm regards,



Tanushree Banerjee
Editor, StockSelect
Equitymaster Agora Research Private Limited (Research Analyst)
Recent Articles