The Smallcap Stock that Made Me Change My Asset Allocation Rule
Jul 21, 2020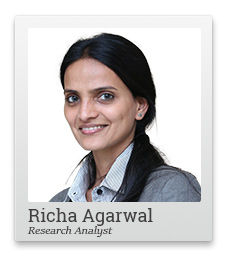 Have you heard of Pareto Principle?
Also loosely referred to as 80:20 rule, it states that for many events, roughly 80% of the effects come from 20% of the causes.
I first heard about it in my engineering days. I remember my friend drawing a quick analogy for us - 80% of the results is due to the effort put in during 20% of the semester duration, just before the exams.
If you think about it, it pervades most aspects of our lives.
Roughly 20% of all activities that you engage in over life, generate 80% of your income.
20% of relationships bring you 80% of happiness.
Microsoft once came up with observation that 80% of the crashes and errors are caused by 20% of the bugs.
In business, 20% of clients account for 80% of the sales. The same could be said for employees as well.
20% of the people account for 80% of the wealth in a nation.
Just 700 words make up two-thirds of our language. - Sir Isaac Pitman
Imagine if you could focus on this 20% of the input. It probably could take care of 80% of the outcome.
Big investors swear by it.
As per the book - "The Tao of Warren Buffet" by Mary Buffett and David Clark, 90% of Warren Buffett's returns came from just ten investments.
Now investing is not an exact science. You could be doing all the right things, and yet could go wrong on a specific call.
Virus outbreak, terrorist attack, geopolitical issues... the list of 'known unknowns' and 'unknown unknowns' that could go against you is long.
Yet, there is something in stock investing which more than offsets this limitation: Non linear payoffs.
What do I mean by that?
You could lose only what you have invested in a stock. But your gains could well be 10x or even 100 x, if your bet goes right. With a few such big winners in your portfolio, it would not matter too much if a few other investments do not perform as expected.
With a solid stock selection process, and betting big on high conviction calls, you could heavily swing the odds of winning in your favour.
To be honest, the stocks in the listed space that can deliver such results are less than 20%.
So it is critical to not just identify such stocks, but bet bigger once you do.
That's what we did with this one stock that we identified in smallcap space. We asked our subscribers to consider a higher allocation than we normally do for a single smallcap stock.
With a 25% market share in its niche segment (subscription required), this smallcap company is run by a solid management team.
It's a critical supplier to the bluest of bluechips. Amid the Covid disruption, it has become a preferred supplier for its clients.
What's more it has recently entered an entirely new segment and is well placed to make the most of the growth opportunities.
All in all, this could be what Apple is to Berkshire Hathaway - A single stock driving outsized returns.
To know more about this 'Crorepati' stock', click here.
Warm regards,



Richa Agarwal
Editor, Hidden Treasure
Equitymaster Agora Research Private Limited (Research Analyst)
PS: Today is the last day to get access to my Crorepati stock recommendation report. Claim the report here.