Investment in securities market are subject to market risks. Read all the related documents carefully before investing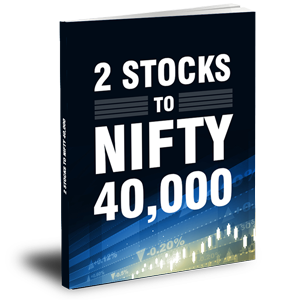 Top 2 Stocks to Ride
Nifty 2030 Opportunity

Going Offline In

Make Startup Profits from Bluechip Stocks
Jul 21, 2021
Editor's Note: Today, I'm sharing with you an exciting piece authored by Equitymaster's co-head of research, Tanushree Banerjee, on the biggest profit making opportunities in the market. Read on...
---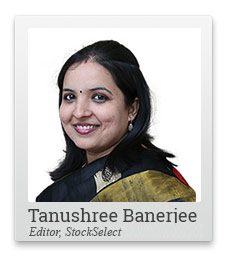 Have you ever tended a garden?
If you have, you will know that it takes tons of patience and diligence.
Assume you got some seeds that were supposed to eventually grow into 100 feet high plants.
Thrilled, you dedicate a section of your garden to these 'super growth seeds'. You put in great effort to make sure the growth conditions are just right.
You eagerly await the results of your labour but initially nothing happens.
You notice no change in the first few weeks. Before you know it, the months have rolled into a year and that patch looks as bare as before. You begin to worry and doubt yourself.
Years pass. You've moved on to growing other plants and have completely lost hope. Yet, you religiously tend to your barren patch of land.
--- Advertisement ---
Investment in securities market are subject to market risks. Read all the related documents carefully before investing

Top 2 Stocks to Ride Nifty 2030 Opportunity

Many new stocks could enter the Nifty 50 index by 2030.

If we can identify at least some of these stocks with potential to kick out existing Nifty giants, then there is a chance of potentially making huge gains by 2030.

Our co-head of research, Tanushree Banerjee, has already identified her top 2 stocks having this potential.

She revealed all the details of this Nifty 2030 opportunity at today's online summit.

Opportunity Ending In



Click here to watch the special replay
Details of our SEBI Research Analyst registration are mentioned on our website - www.equitymaster.com
---------------------------------------------------
During the fifth year, you observe small shoots. Startled and confused, you watch the space closely. Believe it or not, within a matter of just six weeks, your tiny shoots have sprouted to 90 feet in height!
This is the story of Chinese Bamboo. The truth is those seeds didn't grow in six weeks. The plant kept getting its roots stronger to support its growth. Five years of foundation building paid off within weeks.
This is the case with successful startups. They need years of patience and constant funding as well as guidance.
Investors in startups need to have a mindset very different from the usual stock market investors.
Moats, market share, and margin of safety in valuations are all great to find good stocks. Most retail investors and dyed-in-the-wool Warren Buffett fans, like me, swear by these when looking for stocks.
Unfortunately, these can never allow us to make investments in startups.
So, should retail investors completely give up on the idea of start-up like returns? Does it not make sense to revisit our strategy?
Buffett himself did so when he moved from cigar-butt stocks to buying great companies at fair prices.
--- Advertisement ---
Investment in securities market are subject to market risks. Read all the related documents carefully before investing

Safe Stocks for the Electric Future

EV penetration in India is still at low single digits. But this market is growing exponentially.

Many logistics companies have started including electric vehicles into their fleet. Even public transport is going electric.

Once the charging infrastructure gets fully developed across the country... we may even see private car owners buying electric vehicles in droves.

The future is electric. So, it makes perfect sense to include a few stocks in your portfolio that could potentially benefit from this electric future.

Get Full Details
Details of our SEBI Research Analyst registration are mentioned on our website - www.equitymaster.com
---------------------------------------------
None of his profits in Coca Cola, American Express, Wells Fargo or Apple is due to the cigar butt strategy. With stiff competition, Buffett acknowledged the scarcity of good businesses at throwaway valuations.
But following Buffett's strategy today can, at best, fetch you mediocre returns over a decade.
To find stocks that truly create huge wealth over such long periods, you can no longer rely on their own merits.
Today, the breakneck speed of evolving technology demands constant innovation. Companies that fail to invest in such innovation are certain to lag in wealth creation.
Just as you and I are keen to get invested in innovative startups... so are large corporates.
Turns out that some very well run bluechips have already taken the next step to find the right startups.
These are start-ups suit the megatrends they wish to ride. They have been actively buying stakes in them.
These large corporates can do far better due diligence of the startups, especially from the technology and R&D perspective, than individual investors.
Rest assured this trend is not new.
Join us: And hear investing experts share their ideas
Unilever bought Lakme in 1996. HDFC Bank bought Times Bank in 2000. Google bought YouTube in 2006.
These all instances of bluechips buying startups for the next leg of their growth. These startups went on to create huge wealth for these companies over the years and decades.
How can you get in on this opportunity?
I see a 166-bagger stock fetching even bigger gains over the coming decade!
Remember I wrote to you about Titan? Well, Titan recently invested in a IoT (internet of things) start-up Hug Innovations.
Titan now has access to variety of innovation in the wearables space.
The gains from it certainly won't come in months or even quarters.
As a retail investor you have the comfort of buying a solid bluechip like Titan while riding the prospects of start-up like returns.
Does that sound exciting?
Think drone stocks, blockchain stocks, EdTech stocks and the like.
Watch out for more from me on such exciting stock opportunities.
Warm regards,

Tanushree Banerjee
Editor, StockSelect
Equitymaster Agora Research Private Limited (Research Analyst)
Recent Articles