The Big India Revival
A Once-in-a-Generation Wealth Building Opportunity
With 1,000% Long-term Gain Potential
The Secret to Beating the Nifty in the Long-Term
Jul 21, 2022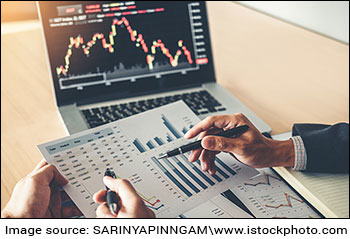 Picture this...
Portfolio 1: 1,200-1,400 stocks
Portfolio 2: 50-55 stocks
Portfolio 3: 6-8 stocks
...now you are given an exercise to choose between these 3 portfolios only based on the number of stocks. Which one would you choose?
Well, I'm sure most of you would have eliminated portfolio 1. How is it even possible to manage 1,400 stocks? Forget managing them, I wouldn't even remember their names.
Portfolio 2 seems moderately realistic.
Portfolio 3 which has only 6-8 stocks seems dangerous. What if 2-3 stocks are caught in a downturn? This is a classic case of too much concentration.
If these three portfolios were businesses your invest in, most investors would have avoided the first and the third.
The first would be a classic case of the company trying to do everything and ending up doing nothing substantial.
The third would be like a company selling only one product in one country. This would imply a high risk business model.
--- Advertisement ---
Tanushree Banerjee's Next BIG Prediction

3 Hidden Forces Converging To Trigger a Multi-Trillian Dollar Shockwave

That Will Get To You a Once In A Generation Wealth Building Opportunity

It could potentially make you returns like 1,004%, 1821%, 2740% and 3309% in a few years

No Indian Sould Be Unaware of The Big India Revival

Full Details Here
------------------------------
Ideally portfolio 2 would be the preferred choice for most.
Now let me unmask the portfolios and their returns for you...
Portfolio 1 is star fund manager Peter Lynch's portfolio at Magellan who held as many as 1,400 stocks at one point of time.
Portfolio 2 is Warren Buffett's portfolio in Berkshire Hathaway who holds not more than 50-55 stocks on an average.
In fact, Buffett strongly advocates against diversification beyond a point. He emphasises the fact that diversification is protection against ignorance and it makes little sense if you know what you are doing.
What about Portfolio 3?
Well it's the portfolio of a well-known Pune based PMS firm. It has generated a CAGR of 39% over a 10-year period. It has an unwritten rule to limit the maximum stocks in to around 6-8.
So, is Buffett right, or is start fund manager Peter Lynch right, or is the local Pune guy investing in Indian equities right?
Well, you will be stunned to see who generated the highest alpha, i.e. outperformance.
| | |
| --- | --- |
| CAGR Returns | 2010-2021 |
| Berkshire Hathaway | 15% |
| Pune based PMS firm | 39% |
| Peter Lynch's Magellan Fund (1977-1990) | 29% |
Source: Equitymaster
The option which majority would have discarded generated a CAGR of 39% over a 10-year period while Berkshire Hathaway was the relative laggard with 15% returns.
In fact, by managing 1,400 stocks, Lynch generated a return of 29% over a 13-year period. This return was twice the US benchmark index.
Now I agree it's way easier to manage a small corpus which the Pune based firm is doing as against Berkshire Hathaway and the Magellan Fund.
Also these are not like to like comparisons. This is due to various complexities involved with regards to size, liquidity of stocks, regulatory compliances, structure of the funds, etc.
But the point I'm trying to make is this...
To generate superior returns in the stock market you must be very selective when it comes to picking stocks.
Every great investor is known by 1 or 2 stocks which became 100-baggers.
Rakesh Jhunjhunwala is known for investing in Titan and CRISIL.
Raamdeo Agarwal of Motilal Oswal is known for his big bet on Hero MotoCorp in the 1990s.
Radhakishan Damani is known for picking VST industries and Gillette.
The point is to focus and be stock specific...very stock specific.
Identifying the right stock is half the work done. But allocating the right amount is very important.
Can you imagine if Rakesh Jhunjhunwala getting his stock selection right but capital allocation wrong? He would be nowhere as rich as he is today.
In conclusion...
In your investment journey, you just need 1 or 2 stocks to make you rich.
If the idea of investing in just one stock for the long term is appealing to you, I suggest you listen to what Equitymaster's smallcap guru, Richa Agarwal, has to say.
She shared details of her top stock recommendation at her One Stock Crorepati online summit yesterday.
If you missed it watch the summit here.
Warm regards,



Aditya Vora
Research Analyst, Hidden Treasure
PS: Yesterday, India's leading smallcap guru, Richa Agarwal, revealed her 5-minute blueprint to become a One Stock Crorepati. Get the details here....
Recent Articles