The Billionaire Investing Approach
Jul 24, 2018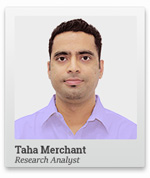 Last week I wrote to you with my unwavering conviction that value Investing is not dead - or dying. But is in fact still the best way to make the most money in the stock market.
But...maybe you didn't believe me?
Maybe you have a nagging feeling that value investing is 'old school' and in this new high-tech world there must be a new way of investing that is better...
After all, if the Apples and Googles and Amazons have taken over every traditional kind of company, shouldn't a new kind of investing replace the traditional old value investing?
You wonder if value investing's magic is waning. Okay, many have created vast fortunes with it in the past... the Warren Buffetts and Benjamin Grahams. But will you?
Is the strategy of simply picking undervalued stocks to make big money just too simple in today's complex world?
Last week I wrote about growth investing - why some people think it is the better way forward - and I absolutely think it is a mistake. You can read my argument here.
Today, I will arm you with another argument for value investing...
Global economic growth is now in a lower orbit, and perhaps will remain there for a long time.
Now, old school companies with tangible asset based business models (as opposed to intangibles) are more dependent for their growth on the economy's growth rather than on innovation.
--- Advertisement ---


The early bird catches the worm, and big gains too!

You must have heard the saying - the early bird catches the worm!

When it comes to the small cap space, we say the early bird catches the worm and big gains too.

Yes! Once-unknown-small companies like Titan and Asian Paints have grown rapidly in the last decade to become household names in India today. And the early investors in them have now grown very rich too.

But it's not over yet.

Click here to know how you could be one of the early ones to invest in solid small companies today!
------------------------------
Say, for example, a power generation company like NTPC's growth is more interlinked with the economy, than, say, a Tesla, whose high-tech and innovation-based business means its growth has little to do with that of the general economy.
Also, the development of innovations in the world has accelerated. The rate of change has increased.
Should You Bet on Innovation, Or Rely on Tradition?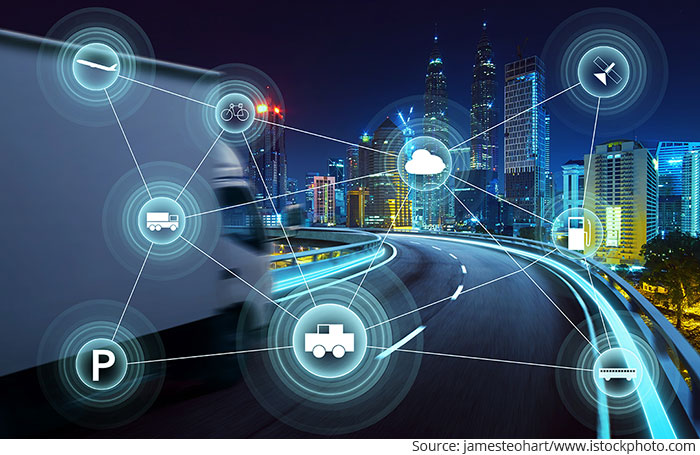 And in a world of such rapid change, cheap stocks in conventional industries (the kind that value investors would buy) may more often be casualties of change - while new age growth stocks could be the vanguards of change.
You'd obviously want to climb on the new-age bus now, wouldn't you?
And ditch value investing strategies to pick stocks in the share market?
Before you jump to any conclusions, hear me out...
While it is true that companies with more tangible assets tend to be more reliant on general economic growth than innovative companies, the converse is also true - that economic growth in most areas is not possible without setting up certain tangible assets, which can only be put up by incurring certain costs.
Thus, the 'value' of such tangible assets on the balance sheets of companies - derived from the costs incurred to set them up - tends to be a much more stable and less fickle reference of value than say the 'innovation capacity' of a company, or other intangible assets vulnerable to a host of future variables.
Remember, both tangible as well as intangible assets based business models have their pros and cons.
Working with a full understanding of these differences and how to use them to your benefit as an investor is much more important than writing-off one in favour of another.
Plus, here in India, even the 'growth rate' part is likely to be on our side. The average standard of living here is still a long way from much of the developed world. There lies ahead a very long runway of economic growth before we come anywhere close to the saturated growth rates of the latter.
As for the second point, of course the pace of change in the world has increased compared to the times bygone.
But change is the enemy of the investor.
Faster change only means an even greater need for an investor to gravitate towards areas less vulnerable to sudden/fast-paced technological changes.
In such a fast paced and rapidly changing world, it is in fact that much more difficult to predict which new-world companies will 'win the innovation game'... rather than which old-world companies will simply 'stay in business' as before.
The reasons people give for abandoning value investing - greater innovation, rapid change, intangible assets - are the reason we should, more than ever today, stick to value investing.
Back to the basics
It's always instructive to go back to the basics and remind ourselves what value investing is.
It assumes only two basic things:
A few companies' values can be roughly but reliably estimated.
The market's silliness at times causes huge chasms between price and that value, which offers opportunities for investing.
Neither of these assumptions have changed in the slightest.
As long as you keep investing purely with reference to value - and cut out all the other noise - there's no question you will make big money in the market.
Not only is value investing alive and kicking - but is the single best way to invest.
Deep value investing - one step further from value investing where we look for extreme value - has worked wonders for us and our subscribers.
We've been applying value investing principles with tremendous success. Our Benjamin Graham inspired deep value investing strategy has served us superbly since its inception four and a half years back.
The system has beaten the Sensex 2X since inception, and has given nearly 9 out of 10 winning recommendations.
You ought to check out the results for yourself.
I hope I've convinced you not to abandon value investing - and I would love to hear if you have your own doubts about this age-old investment style.
Happy investing,

Taha Merchant
Research Analyst, Microcap Millionaires
PS: The best way to make money in the markets - whatever their mood - is to use a deep value strategy. Learn the strategy that has beat the markets 2X over the past 4 years... Click here.
Recent Articles