Own These Stocks and You Can Make Pots of Money from What Will Happen Next...
Jul 24, 2019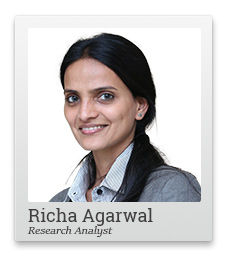 Small cap stocks have seen the biggest declines in the market during the last one and a half year.
From its high of 20,183 in January 2018, the BSE Smallcap index is down a massive 35%!
But let me tell you something few investors know and understand today.
There is a way to turn this situation around for yourself and make big money from it. Here's what you need to know...
India has, for many years now, been in an economic slowdown.
--- Advertisement ---
FREE Event on Equitymaster's New Project

On May 17, we are holding a FREE event to reveal Equitymaster's Great Indian Wealth Project.

At this event, we'll reveal the details of your first stock for a potential Rs 7 crore in long-term wealth.

Seats for this event are filling up fast.

Since there are limited seats, we urge you to register at the earliest.

Click here for free sign-up
------------------------------
Struck by fear, most investors seem to be completely missing a simple truth: All business moves in cycles.
We're in the 'down' part of the cycle as things stand today.
And this downcycle has been harshest on smaller companies.
Smaller companies are known for their higher growth potential. But they can be quite shaky during a long downturn. No wonder then, the last few years have been hard for them.
So should you avoid them? Certainly not! That would be a big mistake!
Why?
Even a cursory look at history will tell you that business has and always will move in cycles.
And good news is a downcycle always gives way to an upcycle.
It is only a matter of time.
When the economy moves in to an upcycle, companies will be quick to take advantage of it.
FREE Event: The Great Indian Wealth Project
Smallcaps will be the biggest beneficiaries of this rebound!
How do I know this?
In all my years of experience, I've seen over and over again the upturn in their performance during such times is swift and big.
Not just the business but the stock too.
This played out post the 2002-03 downturn. Then again during the 2008-09 subprime crisis induced downturn.
Both the small cap index as well as individual small caps saw massive gains when the economy recovered.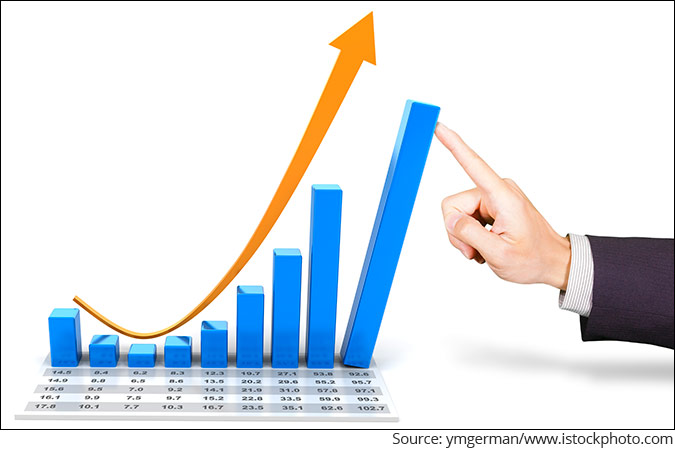 There is no reason why it will be any different when the current downturn gives way to the next upturn.
But please don't make the mistake of waiting for signs of the recovery before you buy them!
--- Advertisement ---
How to Earn a Fortune in Gold, the Smart Way

Gold is on 'the verge of a decadal run' says Vijay Bhambwani, India's #1 Trader and Editor of Fast Profits Daily at Equitymaster.

He says gold has the potential to generate staggering gains in the coming years...And those who are betting on gold right now will hit the jackpot.

But wait.

While gold is an attractive investment destination, there's a very specific way to play this opportunity...

A way that ensures you rake in maximum profit and perhaps hit the jackpot...while minimizing potential pitfalls. Thankfully, Vijay - India's #1 Trader - can guide you step-by-step in the upcoming gold rush and help hit the jackpot just at the right time.

Sure, you don't want to be an average trader. That's not how you make a fortune.

Here's how you can get Vijay's guidance...
------------------------------
This is what most investors are doing now. It is also the biggest reason why they will miss out on this massive opportunity.
If you do too, then you won't get to buy fundamentally sound small caps at the attractive prices they are available at right now.
The time to buy them is today!
But what should you buy?
I will tell you exactly which stocks to buy. I like to call them 'rebound' stocks.
In yesterday's edition of Profit Hunter, I wrote about four stocks I believe will make the most of the smallcap rebound...
Stock #1: This small cap company in a sweet spot with multiple triggers to sustain explosive growth rates. There are only two Asian suppliers (and only one Indian company) that pass the stringent quality of European clients, and this company is one of them. Plus, it's now entering a new product segment with huge latent demand and no competition. Over next three to five years, the profits of the company are likely to explode. While the stock has already caught fancy of many superinvestors, the correction in smallcaps has brought the stock in the Buy zone.
Stock #2: You don't get a second chance to make a solid first impression...or so the company's Managing Director says. This undisputed leader in a niche consumer discretionary segment has entered the Rs 4 trillion food and FMCG, and is all set to make the most of this incredible opportunity. For long term investors, this could be an eight bagger.
Stock #3: This company is in the business of transforming other businesses with software. It is supporting technologies like augmented reality, artificial intelligence and machine learning, and enjoys the privilege of partnering with and working with clients like Amazon, Google, Microsoft, IBM and Oracle. In short, it's all set to ride the wave of digital revolution.
Stock #4: The fourth smallcap, a market leader in its niche, is a great play on the farm mechanisation in India. With over 3.5% dividend yield, this small cap with zero debt and high returns could put many blue chips to shame.
They have enormous potential to bounce back from the market crash when the cycle turns.
Buying solid companies, with massive growth runways, during a depressed market is the easiest way to make a fortune.
But when the market turns up, your opportunity will be gone.
The time to act is now.
Warm regards,



Richa Agarwal
Editor and Research Analyst, Hidden Treasure
PS: Dear reader, Tanushree believes this is the right time to buy the best 7 stocks in the market before they run up. Read more about these 7 stocks here...
Recent Articles