Investment in securities market are subject to market risks. Read all the related documents carefully before investing
India's Third Giant Leap


Discover the Best Category of Stocks to Ride this Mega
Opportunity at Our Upcoming Special Event

Market at All-Time Highs. SELL or HOLD?
Jul 24, 2023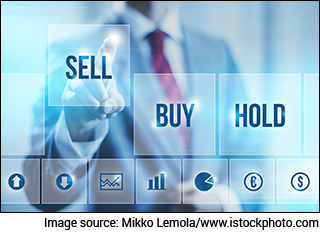 To be honest, I didn't see it coming. In fact, I don't think a lot of people did. I am indeed talking about the market reaching all-time highs.
In March, when the Sensex was down around 10% from its previous all-time high, I thought there is more decline coming.
After all, there were several headwinds that it had run into. The US economy was struggling with inflation, tech stocks were falling like nine pins and our own market was showing signs of fatigue.
And therefore, it was all but natural to assume that there is more downside coming.
Well, it didn't. True to its whimsical nature, the market took a massive U-turn and has never looked back since.
As I write this, the index has already gone up 16% from its March lows and there is nothing on the horizon for the time being that can stop the rally in its tracks.
Put differently, the bull run may continue for some more time.
This presents the classic dilemma for the average investor. Should he take advantage of this rally and exit a few stocks, or should he keep riding the bull to new highs?
If he cashes out, especially from good quality stocks, there's no saying when he will get chance to get back again.
And if he doesn't and if the market crashes, he would have missed out on a golden selling opportunity.
Now, we are in a pickle, aren't we? As if this wasn't confusing enough, countless advice from self-proclaimed experts and financial gurus, muddy the waters even more.
You see, a similar dilemma used to haunt me as well in the past. Even I used to get cold feet approaching such situations and there used to be no simple solution in sight.
However, as I spent more time in the market and read countless interviews of super successful investors, it began to dawn on me that my approach to the whole thing was flawed to begin with.
I realised that selling was more of an art than science. And in such endeavors, it is futile to aim for precision.
In fact, I now live by the famous Warre Buffett motto: Never count on making a good sale. Have the purchase price to be so attractive that even a mediocre sale brings good results.
In effect, I have flipped the whole situation upside down. I no longer worry about making a good sale.
--- Advertisement ---
Investment in securities market are subject to market risks. Read all the related documents carefully before investing

Today at 5pm

Today at 5pm our senior analyst - Rahul Shah - will reveal his big prediction at this online event.

You'll discover:

• How India's third giant leap could potentially generate wealth at a scale we've probably never seen before

• Best category of stocks to ride India's third giant leap

• A chance to get information on Rahul's top 3 stocks

Get Full Details Here
Details of our SEBI Research Analyst registration are mentioned on our website - www.equitymaster.com
---------------------------------------------------
I know I won't be able to have a perfect exit point. There will always be cases where either I will be an early seller or a late one. This thing is beyond my control.
What is more in my control however is trying to buy the stock at the right price and of the right quality.
As a matter of fact, it helps to divide your portfolio of stocks into two broad categories: Stocks of the highest quality that you don't mind holding on to even for the next 10 years and stocks of average quality where you move in and out based on the underlying valuation.
Talking of stocks of the highest quality, these are big wealth creators like Asian Paints, Titan, Pidilite etc.
Out of close to 7,000 listed entities, there are may be 100 or 120 such stocks that we can count on to be around 10 years from now and create new profit records in the process. That's an extremely low percentage of 1%-2%. Put differently, 98% of the stocks out there are of mediocre or poor quality.
Now, the problem is that if you know it is a high-quality stock, most other investors also know the same and therefore, these stocks are seldom available cheap. But once you've managed to buy them at attractive valuations, hold on to them tight.
Opportunity Alert: Stocks from India's Emerging Businesses
Do not sell them even if their valuations become exorbitant. These stocks are to be sold only when the business quality deteriorates or there is some structural change in the industry.
Except for these reasons, you should stay put for the very long haul. Thus, even though market are at an all-time high, resist the temptation to SELL such stocks. HOLD on to them.
This brings me to the average quality stocks. These stocks should be bought when they are trading at low valuations and sold once they reach full valuation.
For e.g. if you think certain stock deserves an intrinsic value of Rs 100 then the idea should be to buy them at Rs 70 or lower and then move out once the price reaches full value of Rs 100.
In one of my paid services, I like to recommend stocks when they are trading below book value and sell them after they go up 50%-100% in 1-2 years. Yes, there have been cases where stocks have gone another 50% or even 100% after my SELL recommendation but as I said earlier, this no longer bothers me. I have defined my BUY and SELL limits and I try to stick within those limits.
So, here's the crux. Markets are at an all time high. And in case you are confused whether to HOLD or SELL your stocks, try to classify them based on the qualities I just discussed.
Extremely good quality stocks should not be sold if bought at attractive valuations, provided their quality is intact.
Average quality stocks should be sold if you are making your 50%-100% on them in 1-2 years. Well, there is also the third category which I like to call speculative stocks.
They are called so because they are neither good quality nor one can assess their intrinsic value with a great degree of reliability. These are loss making or highly leveraged companies where one is looking to make a quick buck based on some news or hot tips. Ideally, one should not be investing in such stocks at all.
--- Advertisement ---
Investment in securities market are subject to market risks. Read all the related documents carefully before investing

Coming to the EQUITYMASTER Conference 2024: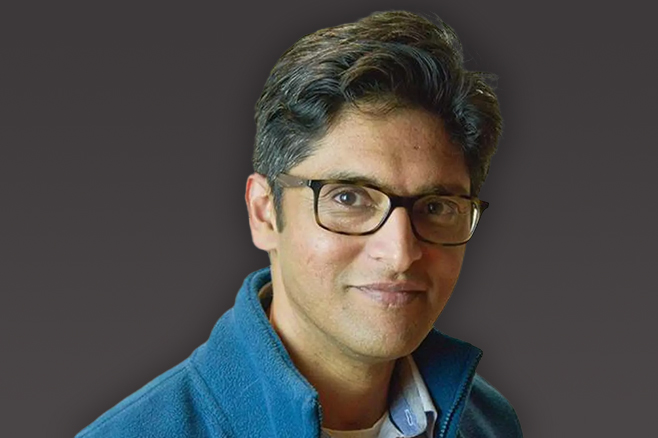 Venture Capital Guru, Rahul Chandra

Are You Ready to Glean Powerful Investing Ideas

from Prominent Figures in the World of Indian Finance?

Book Your Ticket Today
Details of our SEBI Research Analyst registration are mentioned on our website - www.equitymaster.com
----------------------------------------
But if one has just to have some fun on the side and if these stocks have gone up 40%-50% in quick time or even higher, then this is a very good time to get rid of them. For when a bear market strikes, these will fall the hardest.
So, there it is. My views on whether you should SELL or HOLD on to your stocks in the current euphoric market. Please note there is no foolproof method for selling stocks. There are only broad guidelines and thumb-rules that have shown to work in the past and this is what I have highlighted here.
They have certainly helped me a great deal in approaching the problem of selling with a clear head. I am hoping they will do the same for you.
Happy Investing.
Warm regards,



Rahul Shah
Editor and Research Analyst, Profit Hunter
Equitymaster Agora Research Private Limited (Research Analyst)
Recent Articles