Sorry CNBC, Value Investing is Not Dead. Here's Why It Will Make a Grand Comeback
Jul 25, 2019
There's always some article or another sounding the death knell for value investing these days.
CNBC is the latest to join the list. Here's an excerpt from an article on CNBC's website.
The classic factor investing strategy of picking stocks with cheap book valuation, embraced by the legendary Warren Buffett, has become increasingly irrelevant thanks to central banks and technology, according to AB Bernstein.
Two villains are stalling the march of the one of the most profitable forms of investing - technology and central banking.
--- Advertisement ---
FREE Event on Equitymaster's New Project

On May 17, we are holding a FREE event to reveal Equitymaster's Great Indian Wealth Project.

At this event, we'll reveal the details of your first stock for a potential Rs 7 crore in long-term wealth.

Seats for this event are filling up fast.

Since there are limited seats, we urge you to register at the earliest.

Click here for free sign-up
------------------------------
Let's consider central banking first...
Value investors salivate at the prospect of a strong bear market. They love the stock prices a bear market produces.
But there hasn't been a big bear market, especially in US stocks, in more than 10 years.
And this has led to drying up of opportunities for value investors.
Many feel this change is here to stay as central banks are likely to keep interest rates lower for longer.
If interest rates stay low, stock prices may not fall. As a result, there may not be enough value opportunities around.
Technology is the second thorn in the flesh of value investing...
If you ask me, it is certainly a big threat. Building a strong business with a strong competitive advantage is not easy. The effort can take decades.
But technological disruption can destroy these advantages in a matter of few years.
Learn: How to Potentially Accumulate Rs 7 Crore in Wealth Over the Long-term
Consider how the internet is running age old newspapers and magazines into the ground.
Or how Amazon is giving even the most well-established supermarkets a run for money.
How about fintech startups scaring the hell out of big, established banks.
I can go on and on. But I guess you got the point.
Technology can can tear apart even the most fortified businesses in no time. It can easily turn yesterday's blue chips into tomorrow's wealth destroyers. Hence, we are right to think of it as a big threat to traditional value investing.
Is Value Investing Dead?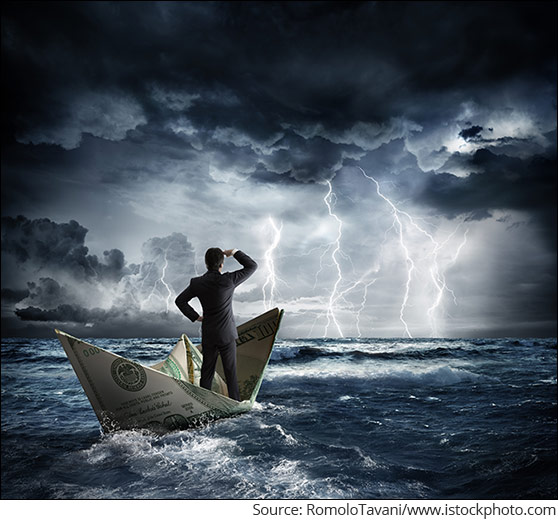 So, there it is.
The two important factors that give value investing its edge viz. low valuations and strong competitive advantages, stand diluted in a big way.
--- Advertisement ---
How to Earn a Fortune in Gold, the Smart Way

Gold is on 'the verge of a decadal run' says Vijay Bhambwani, India's #1 Trader and Editor of Fast Profits Daily at Equitymaster.

He says gold has the potential to generate staggering gains in the coming years...And those who are betting on gold right now will hit the jackpot.

But wait.

While gold is an attractive investment destination, there's a very specific way to play this opportunity...

A way that ensures you rake in maximum profit and perhaps hit the jackpot...while minimizing potential pitfalls. Thankfully, Vijay - India's #1 Trader - can guide you step-by-step in the upcoming gold rush and help hit the jackpot just at the right time.

Sure, you don't want to be an average trader. That's not how you make a fortune.

Here's how you can get Vijay's guidance...
------------------------------
And this has led to value investing underperforming the market in a big way.
But to call it 'dead' is taking it too far in my view.
Central banks may have delayed a full-blown bear market with their antics.
But they can never make it disappear.
In fact, the more they try to suppress it, the more damage it may cause when it does happen. Don't forget that the 2008 financial crisis was worse than the 2000 tech bubble burst.
And which in turn was far more worse than the 1987 crash.
Which is why it's quite possible that the next financial crisis could be worse than the 2008 crisis.
This could then be a great time for value investing to make a big comeback and even make up for all the lost years.
I also don't think the concept of competitive advantages will soon become outdated.
Technological disruption has always been with us.
And there have been both winners as well as losers emerging from it.
So, the competitive advantages of few companies may crumble and weaken a great deal.
But for others like Amazon and Google, it can have the opposite effect. Their competitive advantage can keep getting stronger.
And guess what, there could emerge many more firms with competitive advantages as strong.
So, to conclude, I don't think that value investing is dead.
Yes, it is currently having a long and harsh winter.
And it may have changed its form and structure somewhat.
So, a price to book value or price to net current asset value may not work as effectively as before. You could perhaps need different metrices than the ones used in the past.
But you still need to buy with a margin of safety. You still need to pay attention to Mr. Market's mood swings. These are timeless principles that will never go out of favour.
Hence to conclude, value investing will certainly make a comeback. I recommend you keep the powder dry. Having cash handy when opportunity knocks is one of the biggest advantages in value investing.
Warm regards,



Rahul Shah
Editor and Research Analyst, Profit Hunter
PS: Small caps have fallen in this market correction...but small cap expert, Richa Agarwal, believes the sentiment could turn positive for this segment soon. Richa has picked the best small-cap stock in the market for her subscribers. Click here for details.
Recent Articles