Think Twice Before Trading on News
Jul 27, 2018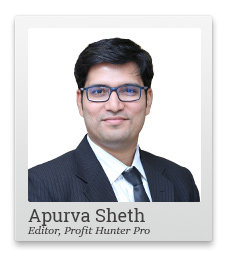 I know a lot of people who cannot begin their day without their morning newspaper and a cup of chai. Reading newspapers has become part of our daily routine and one feels restless if it doesn't arrive on time.
Newspapers could be a good medium to source information.
But, if you are looking at them to source trading and investing ideas then it's better you give it a second thought.
Here's an example...
UltraTech Cement reported its quarterly results last week. The company posted a 30% decline in consolidated net profit to Rs 6.3 billion in the June quarter. And reported a rise in revenue by 30% to Rs 88.41 billion.
Now here's the interesting part. These were the headlines in the markets section of our nation's two leading newspapers a day later.
Newspaper 1: Cost Control, Good Demand Lift UltraTech Realisations
Newspaper 2: Cost pressures weigh on UltraTech Cement in Q1
--- Advertisement ---


You Have To See It To Believe It…

Unusual and lesser - known small companies - companies that very few people have even heard of - are capable of generating BIG returns.

Big returns that could transform a person's life completely, as we have seen in the past.

But you don't just have to take my word for it.

Click here to see for yourself…
------------------------------
Now if you are someone who makes investing decisions by reading the headlines then I am sure you will reach at very different conclusions by reading them. One sounds like the company did a good job and the other sounds like it had a tough time controlling costs.
Which one is correct?
Frankly speaking, it doesn't matter.
The answer is not in the news... it's in the charts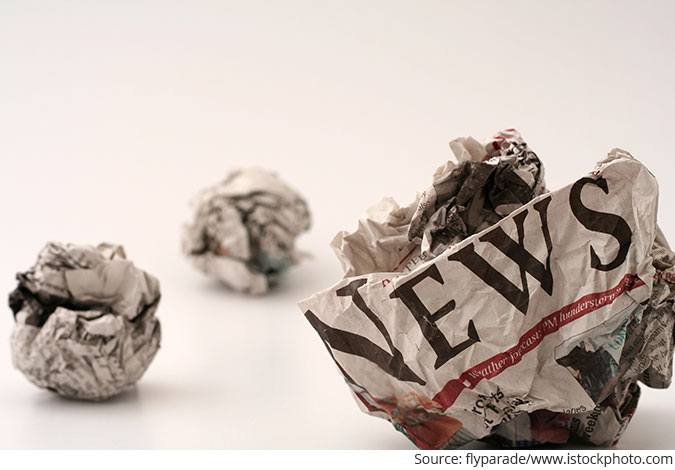 Everyone in the market has their own way of interpreting the data. You will reach your own conclusions based on your interpretations, and the process you follow.
And there's nothing wrong if your conclusions are different from others. Difference of opinion is the basic requirement for markets. If everyone has the same opinion on a stock then nobody would like to exchange it for money.
If the shares don't change hands then there isn't a market. Simple.
So, difference of opinion is good for the markets.
But the point is what is leading you to that opinion?
Is it the newspapers? Is it the electronic media? Or is it the social media?
Every day we are bombarded with hundreds of investment ideas across various platforms.
Which ones to believe and which ones to ignore?
I don't know about others but I follow a simple rule and recommend you follow it too.
Trust Your Eyes, Not Your Ears.
I prefer focusing on price action over listening to the suited-booted expert on TV.
Markets do not listen to anyone's opinions or thoughts they do what they want to do. We have seen this happen several times during major events especially elections.
Market pundits calculate various permutations and combinations on how various election results will affect the Indian stock markets.
But in the end markets have thrown a surprise which nobody expected. We have seen the same thing repeat in every election from Karnataka to Gujarat to Delhi.
The key takeaway from this is all that truly matters to the markets is what it has done, what it's doing right now and what it might do next. I believe price action is the best way to see the past, present and future of any markets.
At Profit Hunter Pro, I switch off the news and turn on the charts and let them guide pick the best of the best stocks for my subscribers.
Last week I told you how HRITHIK stocks are beating every other stock in the market these days.
I had even recommended one of the HRITHIK stock to my subscribers which is up almost 10% and looks like there is much more to go.
Yesterday, I revised my target and stoploss in the stock higher to extract the maximum out of its uptrend.
In case you are wondering how you can also get the most out of such stocks then know more about it here.

Apurva Sheth (Research Analyst)
Editor, Profit Hunter Pro
PS: When the markets are misbehaving, it pays to shut out the noise and keep your eyes on the charts. That's what Apurva excels at, and in fact his trading service has been serving up win after win. Get his latest recommendation by subscribing here.
Recent Articles