Before You Buy Your First Electric Vehicle Consider Buying this Stock
Jul 29, 2020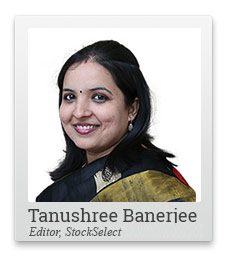 What do you think are the most advanced tools used for investing?
Super computers? Large Bloomberg terminals?
They are very useful, of course but there's more.
Did you know that sophisticated hedge fund managers today use satellite imagery to predict asset prices?
That's right.
For instance, one of them has pioneered the concept of satellite-image car counting.
The technique helps analysing satellite images of parking lots outside retailers. Based on the images, the analysts judge the growth of the retail chain.
But don't give all credit to the hedge fund managers. It was none other than legendary Sam Walton who devised this method of judging growth.
He would fly over competitors' parking lots and count the number of cars. Then he would fly over Walmart's parking lot and count the number of cars there. The difference gave him a sense of direction in his business.
--- Advertisement ---
Here's an urgent profit opportunity from us that no mainstream media is revealing...

The #1 Stock for 2021.

...An innovative stock with the industry giants chasing it for its technology to touch millions and millions of people every day.

It serves several clients across the globe, but what got me is this...

The stock is leaving all its competitors behind despite the COVID crash, and now the price has already started to move.

There's actually one more reason why this stock could take off and make its early investors rich.

It's revealed here in this note with transparency.
------------------------------
Can we get such a bird's eye view for growth in electric vehicles (EVs) too?
Of course, it is too early to count electric vehicles in parking lots.
Nevertheless, we could count the number of charging points in our vicinity, over the years, to gauge the growth prospects of EVs.
Now, there are three main elements responsible for accelerating EV deployment.
Launch of electric versions of two wheelers, passenger cars, and commercial vehicles
Creation of the charging infrastructure
Laying the supply chain roadmap (for batteries and components)
So far, we have mostly heard of car makers laying down plans to spend on the assembly lines for their electric vehicles.
But the next phase of growth is gathering pace.
--- Advertisement ---
Going Live on 30th September 6pm To Answer A Burning Question

Economies across the globe have collapsed.

However, despite all the weak economic data, the stock markets have rallied.

But how sustainable is this rally?

The burning question of the hour is

"Where are the Stock Markets Headed?"

And that is exactly where our upcoming live and exclusive free webinar will help you.

Join Nilesh Shetty, Associate Fund Manager, Equity Funds and I.V. Subramaniam, Director, Quantum AMC LIVE as they address your most pressing concerns...and try and fulfill your need for the next big investment opportunity.

If you are a serious investor, you cannot afford to miss this opportunity.

Register FREE for this upcoming webinar in 1-click
[Yes! I want to attend this Exclusive Webinar]

Yes, also send me your financial planning newsletter, Quantum Direct, free of charge.

Date: 30th Sept. | Time: 6pm | Venue: Your Computer
------------------------------
In this phase, the power ministry is targeting 4 m-plus population cities under the EV policy initiative. It has approved setting up 2,636 electric vehicle charging stations across 62 cities in 24 states.
So, it is expected that at least one charging station will be available at every 4 kms in most of the selected states.
Not surprisingly, Maharashtra leads the pack.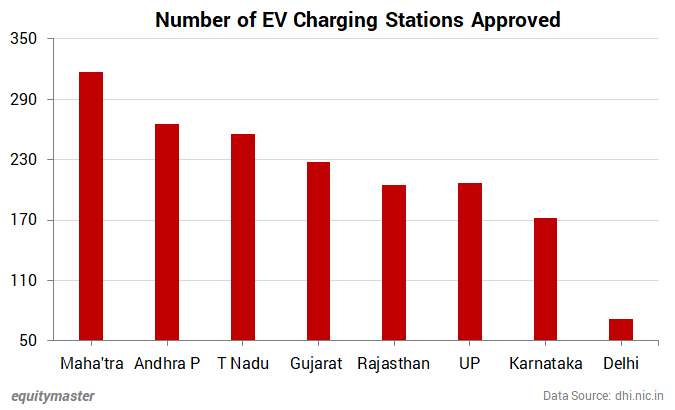 Not just that. Government utilities aren't the only ones lining up to tap the opportunity.
106 public and private entities have approached the government for permissions to set up about 7,000 EV charging stations.
UNLOCKED: Up to 3x More Gains During the Corona Crisis...
This clearly shows the vehicle manufacturers have enough incentive to capture this latent demand.
The tax benefit in terms of a lower GST rate (at 5%) is a further shot in the arm of the EV industry.
Now, betting on car makers or power utility companies based on their EV plans would be futile for now.
None of them derive a substantial proportion of revenue from electric vehicles or the charging infrastructure, yet.
However, I have been researching one company that is already seeing a significant upside on the EV runway, for few years now.
And despite intense competition in EV manufacturing and charging, this company is unlikely to have many competitors, for several years.
The stock is a good long term investment in my opinion.
Stay tuned for more...
Warm regards,

Tanushree Banerjee
Editor, StockSelect
Equitymaster Agora Research Private Limited (Research Analyst)
Recent Articles