A Rare Opportunity for Long-Term Investors Amid the Rout in China's Tech Stocks
Jul 29, 2021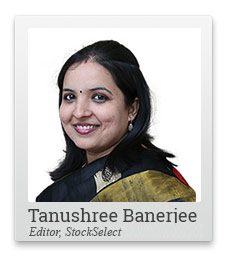 It's the worst since 2008.
Shares of Chinese companies listed in the US have seen their biggest three-day fall since the 2008 financial crisis.
The Nasdaq Golden Dragon China Index follows the 98 biggest US-listed Chinese stocks. The index has now plummeted by more than 45% since hitting a record high in February 2021.
The slump comes after a series of crackdowns by Beijing on its technology and education industries.
This has led to around US$800 bn of value being wiped off the US-listed Chinese stocks over the last five months.
The latest blow came as Beijing unveiled a massive overhaul of China's US$120 bn private tutoring sector.
--- Advertisement ---
No crash, correction, or pandemic can STOP This...

At last, it's happening...

Right here in India...three hidden mega-trends are converging for the first time ever to trigger an economic boom of unparalleled proportions.

A boom so powerful - no crash, no correction, and no pandemic can STOP India from becoming the next economic superpower...

And those who take advantage of this mega shift could potentially generate massive wealth for themselves and their families in the long run.

We are talking about potential 1,000% gains...and perhaps even more over the long term.

But trust me, people who pass this opportunity will regret their decision in the years and decades to come...

So, if you want to save yourself from potential downsides of this mega shift...

...and instead, leverage on it for potential windfall gains...

Join us on 24th September at my special event...

Put your email in the box below and get your free ticket right away.
------------------------------
Under the new guidelines, startups offering education services are to turn into non-profit entities. This dealt a massive blow to their future profitability plans and hopes of listing.
A recent Chinese teacher-turned startup billionaire lost 98% of his fortunes in a single day!
The way the events unfolded and their impact on global stock markets are not entirely unexpected.
The frothiness in global markets reminds me of a Warren Buffett quote...
A pin lies in wait for every bubble. And when the two eventually meet, a new wave of investors learns some very old lessons.
The steep valuations of US technology majors like Apple, Alphabet, Amazon, etc have been called out by investors for few months now. Many likened it to the internet bubble of the early 2000s.
--- Advertisement ---
INSIDER SECRET: An Astonishingly Easy Way to Pile Up Potentially 40-60% Gains in Just 1 Year

India's most well-connected trader with over 35 years of experience just confessed...

"This Lucrative Market Segment Could Leapfrog Over Nifty in The Next 12-16 Months"

... thanks to a massive and irreversible mega-trend fueling its growth!

In fact, he and his partner have already identified 2 spectacular stocks from this segment... which are ready to rake in potentially 40-60% gains in just 1 year... and make you big, fat profits!

The best part of them all...

Their Details Are Packed in This Special Report (Discover How to Claim it for Free)
------------------------------
For instance, two decades back, information technology was believed to be the reason for increased corporate efficiency. Technology-derived gains in productivity seemed to alter the growth potential of companies and the economy.
As a result, the steep valuations of internet stocks back then were continuously justified.
This was until markets realised the impact of productivity on earnings growth was well priced in. Almost every tech stock succumbed to the ensuing market crash.
The bubble in 2021 may not be in the US technology stocks. But the shakeup in China's tech companies is certainly proving to be the pin for the bubble.
Where does India stand amid this?
Well, there is no denying there are pockets of overvalued stocks currently in India. The risk may not be concentrated in few sectors.
REVEALED: 3 "Super Smallcaps" You Didn't Know About
Plus, with Indian companies reducing their dependence on China since the pandemic, the impact of Chinese rout on Indian indices has been limited.
However, if the Chinese tech squeeze turns out to be a pin for the stock market bubble, it's a great opportunity long-term investors.
A lot of institutional funds, especially pension funds, exiting China will seek safer havens.
And India's megatrend-driven revival will make it a strong alternative.
One particular company is extremely well placed to be the direct beneficiary of such a reverse fund flow.
It's for this reason I call it my #1 stock for the Great Indian Wealth Project.
Warm regards,

Tanushree Banerjee
Editor, StockSelect
Equitymaster Agora Research Private Limited (Research Analyst)
Recent Articles