Tech Stocks, Upcoming IPOs, and the Internet Economy
Aug 5, 2021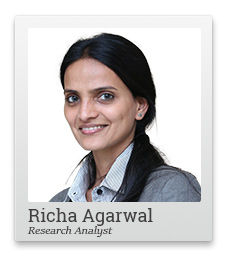 While working from home over the past few months, I had the chance to spend some time with family.
It was after more than a decade and a half that I could spend a long time with my extended family.
A lot has changed in the meantime. My cousins and nephews that used to be students are now in their first or second jobs.
They're very mindful of how their money compounds for them.
While this awareness is commendable, there is something disturbing about it.
You see what has brought them to markets and the world of investing is the rise of new asset classes such as bitcoin.
--- Advertisement ---
Govt's 257 Bn Rupees Boost for EVs- Your Chance for Potentially Wild Profits

Recently, the government announced that it will be pumping a whopping 257 billion rupees into electric vehicle initiatives by 2025.

We urge you to become a part of the EV gold rush that's happening now and gain the early mover advantage.

We have closed in on 3 EV stocks which could potentially hand you over insane profits in the long run.

We will be revealing all the details in one of our upcoming special online event.

Sign Me Up For the FREE Event
------------------------------
I sense their awe of cryptos. Most are contemplating to open a crypto account. Some have already registered on various crypto platforms. These days, this can be done within minutes with just a few clicks.
Another obsession of theirs, which is hard to temper, is IPOs.
More so now, when all the platform and tech businesses, that are now household names, are making a beeline to get listed.
Zomato has made it to the bourses. IPOs Nykaa, Policybazaar, Pharmeasy, and Paytm are in the offing.
These are very popular and visible businesses. The response to some of these, amid the ongoing market rally, has been great. Issues are getting oversubscribed and listing at a huge premia.
I acknowledge that my view that 90% of IPOs are not worth subscribing to may look silly amid this euphoria.
But bear with me for a few more minutes. You will probably appreciate it.
First of all, I want to make it clear that my skepticism is not just because most of these haloed businesses are in losses.
The real problem is the lack of visibility of profits. It's not just about the timeline of profitability, but the viability of the businesses model too.
Revealed: Richa Agarwal's Top 3 Stocks for 2022
Consider Zomato. It's the market leader in a duopolistic market (along with Swiggy). It has successfully wiped out the competition.
Yet Zomato continues to bleed.
The arrival of a third competitor could upend all the creative excel work used to justify a 'Subscribe' view on it.
This, by the way, is not just a hypothetical risk.
I don't know if Zomato can do an 'Amazon' post the solid listing. But as I write this, Amazon is adding more and more food delivery centers.
Given its deep pockets, it could do a 'Zomato' a lot sooner, even before the market matures. This would make the turnaround for incumbents longer, or perhaps even impossible over the next 5 years.
It's quite insightful to see the impact of new entrants on incumbents in such new age businesses. Take Paytm for instance.
Demonetisation made the app a huge success. However, in a year of a pandemic when mobile payments exploded and ATMs did not see any queues, Paytm reported drop in revenue, and a staggering loss.
This was thanks to challengers like Google Pay, Phone pe, WhatsApp, and Unified Payment Interface (UPI).
It's planning to raise over Rs 200 bn in its IPO. This implies a valuation of Rs 1.8 to Rs 1.2 tn. This would make it bigger than many Sensex companies with proven business models.
So, given the risks and lack of clarity, are these valuations justified and sustainable?
Well, listing gains aside, I believe they are not.
Doordash, the US based peer of Zomato that got listed in December 2020, was down 29% from its listing price within 5 months. Even now, it's hovering around listing price. In the meantime, the US markets are up 20%.
And I haven't even come to regulatory risks yet.
Now, I don't expect the Indian government to crack down on new age tech companies the way China has, leading to capital erosion in the trillions.
But you should know that food delivery companies in a liberated and capitalistic economy like the US are grappling with caps on delivery fees.
The possibility of something like this can't be ruled out in India. For an already loss making company, this could be a big blow.
--- Advertisement ---
Markets in Downturn? Here's What You Must Do...

The markets corrected sharply in recent days...

And it's impossible not to be reminded of the bloodbath we saw in March 2020.

The truth is...

Stock market corrections and recessions are inevitable and painful...

But this #1 video with Rahul Shah has the power to change how you perceive corrections and crashes. In fact, you'll master the art of turning every market crash to your advantage...

Watch the COMPLETE Lazy Millionaire Summit Right Now
------------------------------
The Bottomline
Here's the most important thing about new age/internet economy businesses.
They not monopolies. Most are loss making, fighting price wars, competitively fragile, and prone to disruption themselves.
You may still bet on the scale. But that's speculative. The only thing certain is more cash burn.
You could hope for one of these to be the next Amazon. But remember, markets are too nascent to know the winner yet.
While the trend may still be strong, the company you bet on may not even sustain amid high competition in an era of cheap money.
So play the trend by all means but use your speculative capital for that. Keep it apart from your investment capital.
While successful venture capital bets make good stories, theirs is a game of probability. They bet their money on multiple high risk ventures, knowing a lot of them won't survive.
Through IPOs, they extract, and not create value. They have deeper insights and experience into these businesses than retail investors. In the IPO they exit at a price much higher than what they paid to enter. It would be naive to assume this transaction will be in your favour.
Here's what I truly believe.
If any of the loss making Internet companies is going to be the future Amazon, rest assured the market will give you enough opportunities to get in. The IPO may not be the best time.
So have patience and invest mindfully. You will do well.
Warm regards,



Richa Agarwal
Editor and Research Analyst, Hidden Treasure
PS: Join me on 11th August 2021 at the special online event called the Super Smallcaps Summit. I will show you why despite rallying over 180% since March-2020 lows, smallcaps are set for a prolonged bull run...and the best stocks to potentially to generate multi-fold gains.
Recent Articles