Forget 10-Baggers and 100-Baggers, this Lady Knows the Place to Find Potential 1,000-Baggers
Aug 1, 2019
Carlota Perez has the biggest names in the tech industry eating out of her hands.
Famed venture capitalist Marc Andreessen has hailed her theory of technological revolution.
He calls it the single best model to understand how the software industry works.
Fred Wilson, another Silicon Valley titan, calls himself a huge fan of Carlota's work.
--- Advertisement ---
You Owe It to Yourself to Watch This Video... [Goes Off Air at 11:59 PM TOMORROW]

The below life-changing video goes off at 11:59 PM TOMORROW sharp.

So I suggest you click on the play button below and watch it right away.




You'll repent later if you don't...because the opportunity revealed in it is so amazingly powerful.

Click here to watch it now...
------------------------------
Steve Denning, a senior editor for Forbes, is also full of praise.
He terms Perez's model a clear and a succinct account of the history of technological revolution.
I will have to agree with all the three gentlemen.
I've yet to come across something as deep and as broad as Perez's work on the history of technology.
And one of the reasons it's so compelling is because she has drawn from a variety of fields.
History, economics, finance, technology, sociology and management - it's all there. It is a multi-disciplinary model with some insightful takeaways.
So, what exactly is Perez's model? And why does it have so many people gushing over it?
Have you seen the Dilip Kumar-Vyjayanthimala starrer Naya Daur?
A cult classic, the movie mesmerizes me every time I watch it.
But had I been the Director of the movie, I would have changed the script a bit.
--- Advertisement ---
How to Claim Bhambwani's 'Fast Profits' Book, Free

Today, we are going to show you how you can claim a hardbound copy of Vijay Bhambwani's Fast Profits book, virtually FREE.

This book is worth Rs 1,950.

But today you can claim it for virtually nothing.

How?

Just read the full details here...
------------------------------
I would have made Dilip Kumar ride the bus.
And I would have made Jeevan, the villain of the movie, ride the tonga.
And guess what, the bus would have won in my version as opposed to the original one where the tonga won.
The movie is a classic case of what happens when a new technology goes up against the old one.
Everyone views the new technology with skepticism.
It makes the early adopters rich.
It starts replacing the old one in a gradual manner.
There are job losses.
Income disparity widens. And finally, the old guard goes up in arms against the new one.
World's First Water Powered Cotton Spinning Mill:
The Start of the First Technological Revolution?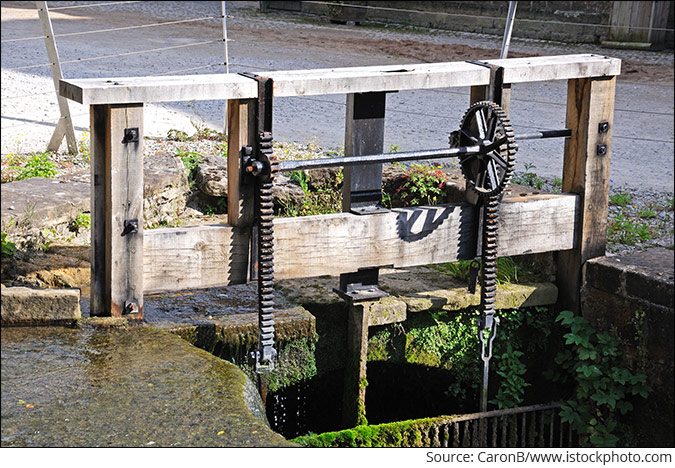 It does not have to be like this as per Perez.
Perez has studied technological revolutions going back more than 200 years.
And she has noticed strong similarities amongst all of them.
Perez has found out that every single technological revolution has seen a big conflict.
The conflict between the old paradigm and the new paradigm.
The conflict between the old products and processes and the new technological innovations.
And the conflict between the old methods of running an organisation and the new method.
It is these multitude of conflicts that creates obstacles in the way of new technologies as per Perez.
But people do wake up to the benefits and the wealth creating potential of the new technology in the end.
And when this realization dawns, a new golden age starts.
An age where the economic benefits flow far and wide and the entire country benefits.
There is a surge in productivity and incomes as well as wealth goes up.
If this is what each technological revolution looks like, there will be one every few decades.
And each person is likely to encounter at least one or two in his investing lifespan.
The idea should thus be to get into a new product or a process as early as possible.
And then ride the stock through the entire golden age.
If done right, one is looking at not a 10-bagger or a 100-bagger but a potential 1,000-bagger.
Yes, you read that right.
A stock that multiplies your wealth 1,000-times over.
Is this all making sense to you?
Do you want to know more about Perez's theory of technological revolution?
Do stay tuned if your answer is yes to both the questions.
I am going to cover more ground in the upcoming articles.
Warm regards,



Rahul Shah
Editor and Research Analyst, Profit Hunter
PS: Tanushree is ready to reveal details of the huge money-making opportunity called Rebirth of India in an exclusive online mega summit on 8 August. She has already picked 7 great stocks to ride this historic boom. Book your free seat for the summit here.
Recent Articles