If a Robot Tells You to Buy a Stock, Would You Buy it?
Aug 2, 2018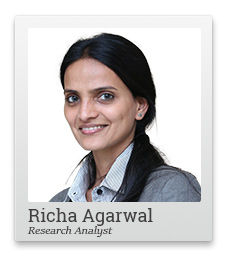 In the many letters I get from my subscribers, I often get questions about what the 'hottest trend' in the market is right now - and what stocks could benefit from such trends.
Now, I don't believe in trend based investing.
Trends come and go; we are here to build lasting wealth.
But that's not to say that I don't keep a tab on prevalent themes and trends.
One theme I'm seeing everywhere right now is Robotics and artificial intelligence.
Now, I do believe that technology is the biggest game changer.
Whether you like it or not, it's taking over. And will only integrate more with our daily lives.
The pace at which robots are substituting humans at work places gives us reason to worry.
With millions of hopeful youngsters spilling out of our education system, we are heading towards a demographic disaster - the dream job someone has taken a huge loan to prepare for might not even exist by the time he is ready.
Self-driving cars are already on roads.
You don't need classrooms and teachers for education and learning anymore.
Robots have entered banks, retail stores, food joints. Even operation theatres.
Who knows, a few years from now, humans may even find lasting love with robots.
--- Advertisement ---


The early bird catches the worm, and big gains too!

You must have heard the saying - the early bird catches the worm!

When it comes to the small cap space, we say the early bird catches the worm and big gains too.

Yes! Once-unknown-small companies like Titan and Asian Paints have grown rapidly in the last decade to become household names in India today. And the early investors in them have now grown very rich too.

But it's not over yet.

Click here to know how you could be one of the early ones to invest in solid small companies today!
------------------------------
This certainly made my cousin nervous when one of his lecturers warned students to prepare themselves to survive...
The rise of the machines!
Sounds like the title of a horror film...
He dreams of becoming an equity research analyst as well. Nervously, he asked me whether I thought machines and robot could be a threat to the profession.
I dismissed his worries right away...
But it made me curious. So, I did a little digging. And here's what I found.
Robo advisors are infiltrating the world of investing.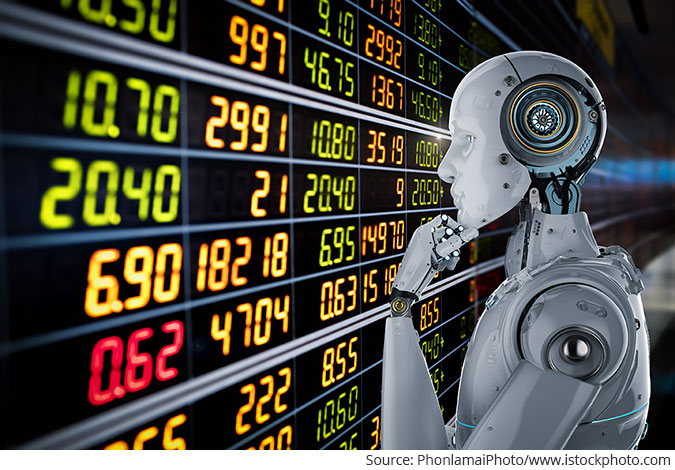 At Blackrock, one of the largest money management firms, dozens have been fired as the passive investing robots have replaced active investing human fund managers.
And this is just one example. More and more money managers are allocating resources to robo-based investment strategies
A key argument in its favour is that a machine/program is never biased, unlike human analysts.
It is also cheaper (versus fees charged by active fund managers).
And, the fact remains, that in some cases this strategy has outperformed actively managed funds.
So, will this be the end of the active stock picking era?
Here's what I think.
Robo investing is nothing but an algorithm based on certain filters and pre-set rules on the stocks to buy. It may outperform active investing in the short term, but I doubt the track record will sustain over many years as multiple cycles in markets and businesses play out.
I'm skeptical about taking decisions based on numbers and algorithms, and about shutting the human element out.
As an analyst with a 'boots on the ground' approach, the most critical step in my recommendations is meeting managements.
Numbers can be an elimination criterion, but never ever can they alone justify a recommendation.
In small caps, what makes or breaks the deal is the intelligence, vision and integrity of the person at the helm of the affairs.
Often, the more crooked things are, the better the numbers look, until things fall apart.
Vakrangee and Manpasand are cases in point.
Since my association with Hidden Treasure, I have rejected more companies that I have recommended.
All the companies that I shortlisted and met looked promising on numbers, and would likely be recommended by robots, but by meeting with managements, visiting plants and scuttle-butting to verify the management claims - I ruled many of them out.
Not to mention that algorithms and stock picking robots are unlikely to be there for you when the market sentiments turn negative.
A robot has no instincts
As far as human biases in investing are concerned, there is a fine line between being biased and having instincts that help one avoid risks and thrive.
Yes, we do go wrong sometimes. But the gains more than compensate for losses (Hidden Treasure has beaten Sensex by nearly three times since inception).
And then, algorithm based investing has its fair share of disasters.
It led to the biggest drop in the Dow in the shortest time - 9% in a matter of minutes.
While the index recovered quickly, a single wrong decision could do lasting damage to your portfolio - a human would know how to be safe as well.
That said, I'm all for companies that are investing in machines, robots and disruptive technologies.
In fact, less than two weeks ago, I have recommended a small cap company that claims to be the first and only in achieving a unique integration of technology in business.
As I write this, the stock is already up 20% from that level.
But I don't believe we are coming to the end of the active stock picking era.
What do you think? Would you invest in a stock strongly recommended by a robo-advisor?
Regards,



Richa Agarwal (Research Analyst)
Editor, Hidden Treasure
PS: Richa is beating the market nearly 3X, and that is because she has a finely-honed instinct that helps her pick the small cap companies that are set to grow! Forget the robots - get her recommendations - now before small caps start recovering big time! Click here to get Richa's recommendations now.
PPS: By the way, Richa spoke on the new Equitymaster podcast last Friday. If you haven't heard it yet, check out our new Indian Stock Market WrapUp podcast - and hear what Richa has to say about the future of small caps.
Recent Articles