FREE REPLAY


Richa Agarwal's Top 3 Stocks
for 2023 MEGA Summit
Your Ideal Hunting Ground to Find Multibagger Stocks
Aug 2, 2022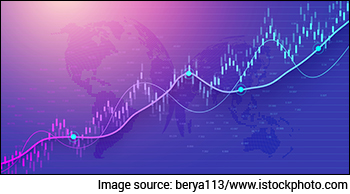 A star fund manager has finally bowed out.
Mr Prashant Jain has an unmatched legacy. He had a long and successful innings at HDFC AMC. He managed one of the biggest funds too.
But he was also known for his discipline and sticking to his investing philosophy even amid tough times.
When asked about what he would do next, here's what he has to say:
At this stage in life, I am keen to limit my responsibility to unit holders and customers, not shareholders of a business.

I will focus on customers who are aligned to my thinking.
I empathise with truly dedicated fund managers who do their job with focus on people who invest in them, and not the shareholders of a business.
Allow me to explain.
You see, after a few shaky months, markets are getting their mojo back. While the economy is not yet back to full steam, markets have become atmanirbhar.
The FII selling has been shrugged off. A few years ago, it could have led to sustained bearish phases. But domestic inflows have compensated quite well for the exit of FIIs. Retail investors are now a force to reckon with.
Financialisation of savings is a structural trend now. Despite the volatility this year, the SIPs and AUMs of mutual funds have grown.
--- Advertisement ---
Missed Watching Richa Agarwal's Top 3 Stocks for 2022 MEGA summit?

Here You Go...

Catch a FREE REPLAY Here.
------------------------------
And so have the challenges for committed fund managers. I'm not talking of the ones chasing AUMs and acting like PR people for the companies they recommend.
I'm talking about the ones who are focused on long-term investment track record.
How do you know the difference?
Well look for the ones willing to Buy at any price (BAAP) versus the ones who choose to be selective, and valuation focused. Look for the long-term track record.
For the latter, who is managing huge money, the bar is getting higher.
The macro uncertainties are rising. Geopolitics, inflation, supply chain disruptions, freight costs, pressure on corporate profits, rate hikes... there is a lot to consider.
Yet, the inflows continue. The valuations of large businesses with good liquidity, the ones that can absorb this huge amount of money, have not really relented.
Stocks with low liquidity, are not really an option for fund managers. This because of the sheer amount of cash they have to invest.
Here's Warren Buffett on the matter...
If I was running $1 million today, or $10 million for that matter, I'd be fully invested. Anyone who says that size does not hurt investment performance is selling.

The highest rates of return I've ever achieved were in the 1950s. I killed the Dow. You ought to see the numbers. But I was investing peanuts then.

It's a huge structural advantage not to have a lot of money. I think I could make you 50% a year on $1 million. No, I know I could. I guarantee that.
The other option of being in cash or being cautious is unglamorous.
--- Advertisement ---
3 Next-Generation Defence Stocks Potential 33x Opportunity by 2030

This decade belongs to defence stocks.

We are staring at a potential 33x opportunity by 2030.

But it is absolutely important that you choose the right defence stocks to ride this opportunity.

We've already identified 3 next-generation defence stocks for you...

These companies are into developing cutting-edge military technologies where we're seeing a huge potential.

If you're a serious investor, then you should not miss these 3 stocks for anything.

Full Details Here
------------------------------
Buy at any price may not just be just a style but an issue of survival for their careers. Their incentives and reputation these days is unfortunately linked to the size of AUM and short-term performance.
If Warren Buffett was not spared, what are the chances for a regular fund manager?
It's no wonder then storytelling has taken over an objective view and risk analysis. After all, how else can one justify these valuations?
The cluelessness is apparent from the target prices that are revised every quarter, in line with stock price movement. It's better to be wrong and be a part of majority than being a lone voice of caution.
Be very cautious of who you trust with your hard-earned money. Make sure you do not fall for stories targeting your cash, with least regard to returns.
It's better to look for stocks with better margin of safety in valuations. Consider a universe of high-quality smallcap stocks, with less liquidity, that are yet to grab the attention of big investors.
This is your competitive edge over big investors and the smart money. Use it well.
But even here, you need to be highly selective.
The smallcap to Sensex ratio, one of the indicators for exposure to smallcaps, is currently at 0.47. This is higher than the long-term median of 0.43.
This means the low hanging fruits have already been plucked. But you still have higher probability of finding good multibagger stocks for 2025 among smallcaps, compared to midcaps and largecaps.
So how do you start? How to identify multibagger stocks?
Well, how about taking clues from insiders buying. After all, who can have better insights about a business than the people running it?
Watch my video for more on this.
But beware, dear reader. This is just the starting point, a screening criterion.
Being selective and getting it right in the long term, in smallcap space, requires not just screening tools, but a knack for identifying fundamentally strong stocks with high management quality as well.
I'll share more on the this in upcoming issues of the Profit Hunter. So, stay tuned.
Warm regards,



Richa Agarwal
Editor and Research Analyst, Hidden Treasure
PS: If you are interested in smallcap stocks, do check out my views on these stocks in my video - What to Expect from Small cap Stocks This Year. And don't forget to subscribe to the channel for more insights.
Recent Articles