This Stock is Up 3,600% but it Won't Keep You Wealthy
Aug 4, 2021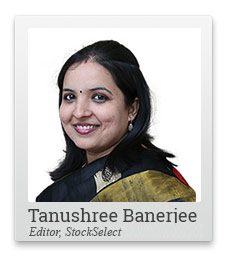 Two pieces of news caught my attention while I began writing this piece.
One was about the stock of a tiny renewable energy company, Gita Renewable, which has gained 3,600% in the past 18 months.
The second was about scepticism on Indian women's hockey team's preparation for the Olympic semi-finals.
Neither Gita Renewable is the first penny stock to show such phenomenal gains in a short time. Nor is India's women's hockey team the first set of athletes to be subject to scepticism.
Quick and sudden success often dwarfs long and consistent efforts to achieve success. Stock markets are the best example of that.
--- Advertisement ---
Missed Watching Richa Agarwal's Top 3 Stocks for 2022 MEGA summit?

Here You Go...




Catch a FREE REPLAY Here. Airing at 1PM
------------------------------
Often buoyant sentiments completely cloud investors' judgement on the stocks they should buy. They blindly go with the hottest stocks.
It's difficult to ascribe reasons to the monstrous rally in Gita Renewable over the past twelve months.
You can guess the mere presence of the word 'renewable' in the name has attracted investors. Especially, given the market's newfound love for all things green i.e. ESG stocks.Gita Renewable has not reported profits for the past four consecutive years. Its sales were stagnant during that period. To the company's credit, it did manage to break its streak of reporting net losses in the first quarter of financial year 2022.
But there is nothing to justify the four-digit rally in the stock.
Meanwhile, stocks that are far stronger have been punished for lower-than-expected profits in recent quarters. Investors easily ignore the fact that they may be better equipped to deal with a prolonged period of stress on balance sheet. Also, you may not find them in the news.
I don't recall reading about India's hockey teams in the news in past few decades. Without the big wins they were completely out of public memory, until recently.
Track: Stocks Recently Bought by Mutual Funds for FREE
Not just India's hockey teams but all athletes representing the country at the Tokyo Olympics have years of consistent struggle behind them. It may have taken them several decades to find a place at the international event.
And their journey so far may have had several disappointments. But training for the Olympics is not about quick wins. It's only the persistent efforts that eventually pay off.
Notwithstanding the number of medals that Indian athletes bag in Olympics 2021, their efforts at winning big lays a strong foundation for the country.
Similarly, the current bull market may reward stocks pandering to hot themes like ESG (environment-social- governance).
But we all know how such fly-by-night themes and hot stocks have duped investors in the past.
Rather, solid Forever Stocks that are hated for temporary underperformance, may deserve your attention.
So, do take the recent IPO listing gains and fortunes of soaring penny stocks with dollops of salt.
--- Advertisement ---
There is a new paradigm shift currently unfolding across the global economic landscape...

And at the heart of this massive SHIFT is...

INDIA!

India is on the verge of a multi-trillion-dollar rebirth that could potentially mint countless new millionaires...

If you are on the right side of this mega shift, then it could be your biggest opportunity to build potentially massive wealth over the long term.

Click here to find all the details...
------------------------------
And do not view companies that are failing to meet the near-term earnings estimates with lot of skepticism.
Among them you may find businesses set to deliver big when it really matters. They may be the ones set to be the multibaggers for several decades.
They may be ones that don't just make you temporarily rich but keep you permanently wealthy.
Or they could be ones that you can call your Forever Stocks.
Warm regards,

Tanushree Banerjee
Editor, StockSelect
Equitymaster Agora Research Private Limited (Research Analyst)
Recent Articles