Will Morgan Stanley's Upgrade Lead to a New High for Indian Stocks?
Aug 4, 2023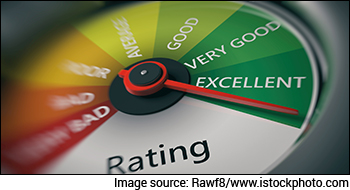 One of my morning routines is to open Twitter and check for any trending news on the stock market.
I did the same Thursday morning but with a slight amount of trepidation. The ratings agency Fitch had just downgraded US credit rating from AAA to AA+, not a good sign by any stretch of imagination.
The US treasury rate is considered to be the global benchmark of choice. Any rise here usually translates into a corresponding change for every asset class across the world.
And when rates rise, prices fall, including those of stocks. This is why I was expecting some bad news when I opened Twitter that day.
To my surprise though, it wasn't the Fitch downgrade that was trending. It was Morgan Stanley and it was good news for India.
Morgan Stanley has doubled down on its bullish outlook on India and has moved India from equal weight to overweight.
Here's what the brokerage firm said...
India rises from 6 to 1 in our process, with relative valuations less extreme than in October, and India's ability to leverage multipolar world dynamics is a significant advantage.
In short, India's GDP growth is expected to be much better than the rest of the world. Also valuations aren't all that expensive, especially when compared to the valuations of the other countries.
--- Advertisement ---
Investment in securities market are subject to market risks. Read all the related documents carefully before investing

Special Replay of Today's Event for You

Today, Rahul shared his entire research on this mega opportunity that he calls India's third giant leap.

He also showed how this leap could potentially generate wealth at a scale we have probably never seen before.

Plus, he also shared details of his latest special report covering his top 3 stocks to ride this giant leap with all the viewers.

And also gave hints about 10 more stocks.

If you missed all this crucial information, then you can click here to watch the special replay of the event.

Click Here To Watch Now
Details of our SEBI Research Analyst registration are mentioned on our website - www.equitymaster.com
---------------------------------------------------
It's this combination of high GDP and therefore, high earnings growth, and relatively inexpensive valuations, that makes India an attractive investment destination.
I think I will have to agree with Morgan Stanley as far as macros are concerned.
India does look like an oasis in a world starved for growth. And the investments it has made in the past few years in sprucing up its infrastructure, especially roads, ports and railways, does put it on a strong footing. Also, not to forget India's demographic advantages.
But the question that needs to be askes is how much of these is already known to the stock market?
Has Morgan Stanley discovered something that could lead to a structural change in the Indian economy and put it on a higher growth path for the foreseeable future?
I don't think so.
Also, Morgan Stanley seems to be approaching the entire thing from a different frame of reference than ours. You see, for Morgan Stanley, the choice is between the stock markets of various countries and the one that's the best placed from a risk-reward standpoint.
Therefore, even though India may be trading at expensive valuations vis-a-vis other stock markets, its stronger growth prospects may make it a relatively more attractive bet.
This may not be the case for us Indian investors. For us, this is the only market that we have.
Opportunity Alert: Stocks from India's Emerging Businesses
If it appears expensive from a medium-term standpoint, we have the option of reducing our exposure to stocks and sitting in cash till the time valuations become more reasonable.
Therefore, for Morgan Stanley, the choice is between India that's expected to grow at 6-7% over the next few years, albeit at a slightly higher valuation, versus China that's expected to grow at 3-4% but available at a cheaper valuation.
Now Morgan Stanley has made it clear that it chooses to be overweight on India despite its premium valuations. But what should we do? As individual investors, what should be our stand?
Well, it depends on whether you call yourself a trader or an investor.
If you're a trader, then your specialty lies in predicting stock prices. There is a chance that stock prices are headed up because of the Morgan Stanley re-rating. So this is perhaps a good opportunity to buy stocks from the point of view of trading.
As far as investors are concerned, they are worried about the gap between the intrinsic value of a company and its share price. If the gap is huge, they are interested in buying the stock. If the gap is narrow, they often look to exit.
If the markets were to go up thanks to the re-rating, then the gap between price and value will narrow down fast. Investors can use this opportunity to move out of stocks where the growth prospects are not exciting.
However, for high-quality growth stocks, investors can continue holding on to them provided they're confident these stocks would create new profit records in a few years.
Therefore, while Morgan Stanley re-rating may be good news for traders, I don't believe it does anything substantial for long-term investors.
--- Advertisement ---
Investment in securities market are subject to market risks. Read all the related documents carefully before investing

Coming to the EQUITYMASTER Conference 2024: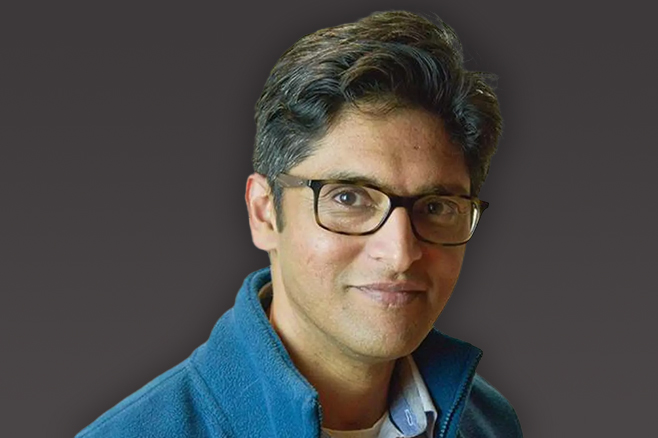 Venture Capital Guru, Rahul Chandra

Are You Ready to Glean Powerful Investing Ideas

from Prominent Figures in the World of Indian Finance?

Book Your Ticket Today
Details of our SEBI Research Analyst registration are mentioned on our website - www.equitymaster.com
----------------------------------------
At the most, it can correct the undervaluation of the stocks in your portfolio at a fast pace by taking the entire market higher.
Last but not the least, as a rising tide lifts all boats, it's quite possible that even junk or speculative stocks start going higher along with the rest of the market.
Long term investors are better off staying far away from such stocks. Any stock that has high leverage or a poor financial track record is likely a junk stock. Do not go near them at any cost.
In conclusion, I don't believe the Morgan Stanley re-rating does anything significant from a near term perspective especially for investors.
In fact, if the euphoria around this development is overdone, it may be a good time to exit a few stocks rather than to buy them. Otherwise, I don't think there is any need to rejig one's portfolio in a big way.
Happy investing.
Warm regards,



Rahul Shah
Editor and Research Analyst, Profit Hunter
Recent Articles