Why I'd Pick Tanushree to Bat for My Long-Term Returns
Aug 6, 2018
Back in 2004, when I had put in my papers and was serving my notice period at Equitymaster, the firm had already hired my replacement. As luck would have it, the new candidate had her work station right next to mine.
Not that I have a reputation for starting a conversation. However, there was an added awkwardness this time.
She was in and I was heading out. There aren't many things two professionals can talk about when their paths are about to diverge.
Little did I know that the lady with whom I could exchange only a warm smile during my first stint would later partner me in the most important assignment of my second inning at Equitymaster.
Tanushree and I have been Co-Heads of Research for more than 8 years now... And to this day she refuses to believe that I actually gave her a warm smile on her very first day in office. She sticks to her version --- I was immersed in a financial model and didn't even acknowledge her presence.
The good news is that's not the only thing where our perspectives have differed over the years. In fact, a difference in perspective has more been the norm than the exception, especially in matters of stock research.
And I strongly believe this is how it should be.
If your research partner or your Co-Head of research is agreeing on everything that you say, it is a huge danger signal. Either he has not done his homework well enough or he's too afraid to put his point across, both of which are not in the best long-term interest of our subscribers.
With Tanushree, this was seldom the case. There have been umpteen examples where she's had a different take on stocks than me, and she was ultimately proven right.
Her zero-tolerance towards questionable managements, a conservative approach towards valuations, and an ability to take a contrarian stance and hold her ground are some of her qualities I have really come to admire over the years.
A recent example that stands out is PSU banks. They haven't been this cheap in years, and a lesser value investor would have long given in to the temptation of buying into them.
But not her...
Partners in Crime... and Research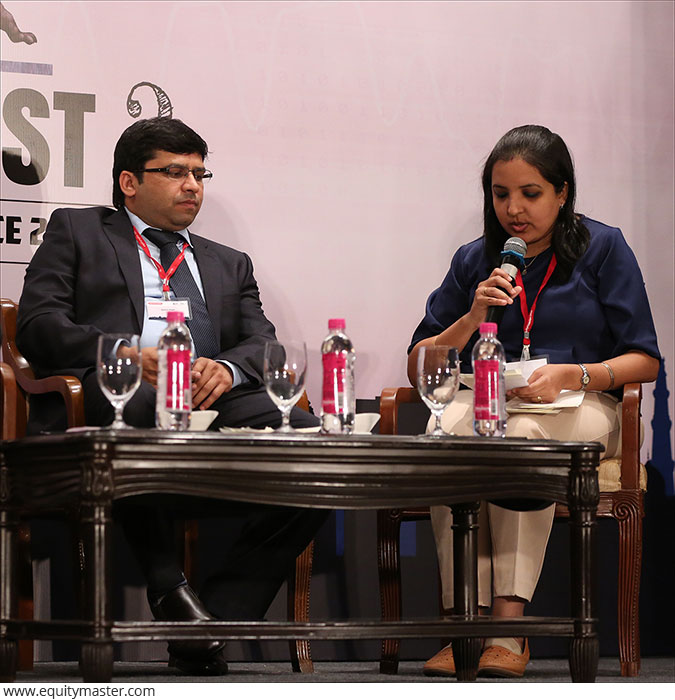 As far as she was concerned, their problems were far from over and there was a significant amount of pain still left before one could even consider thinking about them.
Besides, the fact that a lot of these banks had extremely loose risk control practices in place didn't go down well with her.
She has been proven right yet again. The sector continues to bleed and doesn't look like it is done going down yet.
Her determination isn't limited to protecting her readers from losses though.
Here are some of her top picks:
575% from Bajaj Auto in less than 5 years
1,821% gains from M&M in 6 years 8 months
293% from HDFC Bank in less than 4 years
268% from Titan in less than 3 years

*past performance does not guarantee future results
There are many more. These are stellar gains whichever way you look at them.
And the fact that they are coming from the bluest of blue chips that are not really known for being multi-baggers makes them even more commendable.
Fortunately for me, I have had the best seat in the house to see Tanushree evolve into an extremely good analyst and develop a really sound process.
...A process that has helped her avoid big losses during a market meltdown and also set subscribers up for huge gains later on.
It helps that she has a brain that's hardwired for always protecting the downside first, before even looking at the upside.
Little wonder, she considers Warren Buffett as her role model and has a service, ValuePro, based solidly on the principles of her investing hero.
The legendary cricketer Rahul Dravid recently mentioned that if there's one batsman he could pick to bat for his life, it would be the little maestro Sachin Tendulkar.
If there's one person I'd like to pick to bat for my long-term investment returns, it would certainly be Tanushree.
And, in case you want to do the same, we've put together an extremely special deal.
Good Investing,



Rahul Shah (Research Analyst)
Editor, Profit Hunter
PS: We JUST went live with a video message revealing full details of Tanushree's secret permanent wealth project. We strongly recommend you don't miss it. Only 100 spots are available! Click here to watch it now.
Recent Articles