My Top 3 Dividend Millionaire Stocks
Aug 7, 2019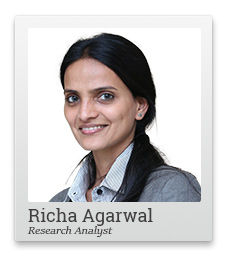 This is a real story...
In the late 1940s, Quincy, a small town in Florida, became the richest, in per capita terms, in the US.
It wasn't the natural resources or a flourishing trade that helped the city bag this title.
It was in fact, one man's taste for aerated drinks. That man was Pat Munroe, a well-known banker in the town.
--- Advertisement ---
Ex-Swiss Investment Banker Reveals His Biggest Investment Strategy in 4 Free Video Classes

Rahul Shah, ex-Swiss investment banker and Co-Head of Research at Equitymaster, is hosting a series of 4 free video classes for his readers, where he will reveal the details of something he's been working on for years…

The Double Income Project…

Rahul will show his readers, step-by-step, how to dramatically increase their income, potentially even double it…in what he believes is the earliest amount of time possible. a few short years.

For instance, if you make Rs 50,000 a month…Rahul's goal is to show you how to take it to Rs 100,000 in the long run.

Or if you make Rs 100,000…Rahul will show you how you could potentially increase it to Rs 200,000 in the long run.

This is different from anything Rahul Shah has ever done before – there's nothing to pay, no service to subscribe to and no forms to fill to attend these classes.

Just click here to sign up for the free video classes.
------------------------------
In the 1920s, when the entire US economy was caught in the grip of recession, Munroe made an interesting observation. He noticed that while people were cutting down spending amid the slowdown, one small luxury they were not willing to give up on was a bottle of Coca Cola. This was a product with evergreen demand.
Amid a conflict with bottlers and sugar companies, the stock had crashed 50% from its offer price when it went public in 1919. A savvy Munroe began loading up on the shares of Coca Cola. He further asked the folks in the town to do so. He even lent money to people to buy Coca Cola shares, and underwrote bank loans, backed by these shares.
Quincy perhaps was the only town that was relatively unscathed by the great economic depression, thanks to the dividends from the stock. Some used these to buy more of the stock. Over the next two decades, this modest farming town became the richest town (per capita) in the US.
The Double Income Project: The Lazy Man's Guide to Doubling Your Income in The Long Term
Quincy became home to at least 67 'Coca Cola Millionaires', who passed this wealth to next generation.
Here's the most fascinating part...
As per various reports, a US$40 investment (offer price for Coke) in 1919 would have multiplied over 5,50,000 times, assuming all dividends were reinvested. Someone who chose to not reinvest dividends and spend them instead, would have multiplied their investment over 20,000 times!
Such is the power of well-run dividend paying companies.
--- Advertisement ---
Watch this Video Now And You Will Stop Worrying About Money...

If you are concerned about money, then you MUST watch this exclusive video right now.

Because in this video, Richa Agarwal, Head of Small Cap Research, talks about stocks that have made a select group of people Crorepatis.

They invested in just one stock and ended up becoming Crorepatis in the long run.

In this video, Richa also reveals her unique formula to identify such potential RARE stocks.

Plus, she also discusses her special report, 'One Stock Crorepati: How to Get Rich With This Little-Known Indian Stock'.

This video is now available for your viewing...

This video could be taken down any time soon. So, hurry…

Click here to watch the video right away…
------------------------------
When bought at reasonable valuations...they can be the best compounding vehicles.
But dividend investing is hardly this simple.
A company that borrows to pay you dividends is unlikely to add any value to your portfolio. Also, you can't just bet on the stocks with high dividend yield. You must make sure that these dividends will keep flowing.
The key is to bet on bargain stocks with solid fundamentals, that are led by competent and ethical managements, and offer healthy dividends too. My recent report - Steady Income Smallcaps shares 3 such dividend multibaggers opportunities.
As markets continue to rattle amid earning season, upcoming elections, volatile crude price and US China trade war, it's a great idea to add some stability to your portfolio by adding dividend stocks.
Warm regards,



Richa Agarwal
Editor and Research Analyst, Hidden Treasure
PS: Tomorrow is the big day! We expect over 13,000 enterprising investors to attend Tanushree Banerjee's Rebirth of India Mega Summit. You should not miss it for anything because Tanushree will reveal her list of the best 7 stocks to profit from this once-in-2,000 year event called Rebirth of India. The summit is free to attend and Tanushree wants to see you there tomorrow at 5 P.M. Register for the Rebirth of India Mega Summit here.
Recent Articles