Investment in securities market are subject to market risks. Read all the related documents carefully before investing
India's Third Giant Leap


Discover the Best Category of Stocks to Ride this Mega
Opportunity at Our Upcoming Special Event
Stocks that Convert 15% CAGR Into 15 Times Return
Aug 7, 2023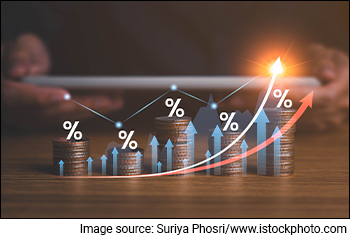 Investing should be more like watching paint dry or watching grass grow. If you want excitement, take US$ 800 and go to Las Vegas.
These words of Nobel laureate economist Paul Samuelson are often quoted by investors and fund managers alike.
Well, what if I told you that if you have the patience, your investing should be like watching a mango tree grow?
The years of watching a mango tree grow needs patience and effort of watering it every day. But the shade and sweet fruits borne by the tree can serve you for generations.
We live in an era of instant gratification. So, an unusually long-time frame to exit certain kinds of investment seems both boring and wasteful.
This is also why stories of investors with a modest investment in few stocks becoming crorepatis over decades, are few and far between.
Even when investors can see the wealth multiplying before their own eyes, they cannot hold the urge to cash in.
For instance, when the early employees of Infosys were busy coding to create India's giant IT firm, very few had the conviction to hold the stock for decades.
I wonder how employees and distributors of Asian Paints bought the stock in early 2,000s when the company's supply chain revolution was unfolding before their eyes.
--- Advertisement ---
Investment in securities market are subject to market risks. Read all the related documents carefully before investing

3 Stocks to Add to Your Watchlist

Recently, our co-head of research, Rahul Shah has uncovered these 3 amazing stocks.

All 3 of them are very strong on fundamentals.

Not only that...

They are also the front-runners in riding what he calls India's third giant leap.

A leap that could potentially generate wealth at a scale we have probably never seen before.

Rahul will share all these details at his upcoming special event... including his favourite category of stocks to ride India's third giant leap.

See Full Details Here
Details of our SEBI Research Analyst registration are mentioned on our website - www.equitymaster.com
---------------------------------------------------
So, even if 8 out of 10 stocks you hold meet the annual 15% return criteria, it's worthwhile to hold on to at least 2 that can sustain this compounding much longer.
Also, the stocks you hold for much longer can keep getting modest investments from time to time. This means not just the returns, but your capital invested in the stock could also grow.
In August 1994, Warren Buffett's Berkshire Hathaway completed its seven-year purchase of the 400 million shares of Coca-Cola. Yes, even entities as large as Berkshire often take years to build positions in a few high conviction stocks.
In 2022, Warren Buffett wrote about this investment...
The total cost was $1.3 billion - then a very meaningful sum at Berkshire. The cash dividend we received from Coke in 1994 was $75 million. By 2022, the dividend had increased to $704 million.

Growth occurred every year, just as certain as birthdays. All Charlie and I were required to do was cash Coke's quarterly dividend checks. We expect that those checks are highly likely to grow.
The result of Berkshire's massive investment in Coca Cola was that the company had a ready stream of liquidity from the stock without even selling it.
The Coca Cola dividends not only grew but also offered Buffett the chance to invest the funds in other wealth creating stocks.
Now to be fair, spotting Coca Cola kind stocks is not easy. Even legendary investors have realised they had a winner on their hands only in hindsight. This is typically when the business has proven itself.
Consistent and healthy plough back of profits, strong margins across cycles, thoughtful capital allocation, and complete transparency from the management can only be judged over time.
Moreover, great businesses which have above average returns on invested capital usually attract tons of imitators and competitors.
As you notice the business' ability to fend off competition, the higher the conviction you will have in the stock.
But being strong in revenues does not always mean the stock price will soar higher consistently for decades. And I'm not even referring to the some tiny smallcaps here.
Take the case of American tech giant Apple. It created nearly US $ 2.7 trillion in wealth from its IPO in 1981 to the end of 2022.
--- Advertisement ---
Investment in securities market are subject to market risks. Read all the related documents carefully before investing

Indirect Path to Riding EV Opportunity

EV is an emerging opportunity of this decade.

And most investors think the best way to ride this opportunity is through stocks of EV making companies.

Well, our research suggests that's not a recommended strategy.

Click Here to Know More
Details of our SEBI Research Analyst registration are mentioned on our website - www.equitymaster.com
---------------------------------------------
But in doing so, it suffered three massive declines of 70% or more during the 40 years. Down 74% from May 1983 to August 1985, down 80% from February 1992 to December 1997, and down 79% from March 2000 to March 2003.
Apple was the top wealth creator through the end of 2022. But most of its earliest investors would have struggled to hold the shares through these declines.
The shares of Amazon suffered a decline of more than 91% between February 2000 to September 2001, on its way to be one of the best wealth creators.
Our own Nestle, Asian Paints, Titan, and HUL all had phases of stagnancy before getting back to their wealth creating marathon.
When my colleague Richa Agarwal, had doubts about her biggest winning stock in Hidden Treasure, she wondered whether to continue holding on.
The stock's exponential rise in 14 years was not without a fair share of pullback in every market crash. But after a point the gains in the stock were so huge that temporary corrections hardly mattered.
Discover: Why you should consider investing in 'Safe Stocks'
So, if you are lucky enough to really find one of those long-term compounders, all you have to do is to own them for the longest period of time.
It helps when you buy such stocks every time they trade at a discount to their intrinsic value. So, if you were wrong about them, you don't lose money. And if you're right, then you have massive returns over time.
Therefore, owning many stocks delivering a 15% annual rate of return or thereabouts is not a bad idea. But don't cut the potential mango tree along with the grass.
Only then will you have a few 15% stocks converting into the 15 baggers or more.
Warm regards,



Tanushree Banerjee
Editor, StockSelect
Equitymaster Agora Research Private Limited (Research Analyst)
Recent Articles