Here's More Information on the 1,000-Bagger Lady and Her Unique Method
Aug 8, 2019
I got an interesting WhatsApp message the other day.
It was an interaction between a 'cool' boss and his new employee. The new employee wondered whether she could work from home.
Pat came the reply, ''of course''. The boss was clear that all he wanted was to get the job done. It didn't matter to him how the employee got the job done.
Come to the office? Fine.
Work from home? Fine.
--- Advertisement ---
India's Secret Plan to Beat China Takes Shape

China is playing dirty since the past few months.

Under the garb of military exercises, they shored up their troops at the border region in Ladakh.

What do they want? A war with India?

If that's the case, then India needs to be more ready than ever before.

India has already started deploying high-tech weapons at our borders.

It is estimated that the Indian government could spend over Rs 4 lakh crore on such defence equipment over next 5-7 years...

Pumping hundreds or even thousands of crores into a few Indian defence companies in the coming years...

As a result, select Indian defence companies could benefit in a huge way... and their stock prices could shoot up like never before...

Especially this one stock, which we call India's #1 defence stock.

It's a potential 10x opportunity in the long term.

We'll reveal all the details about this huge opportunity at our Explosive Profits Summit.

Click here to sign-up instantly here. It's free.
------------------------------
Work from a garage while they fix your car? Fine.
The Blurring of Lines Between Home and Office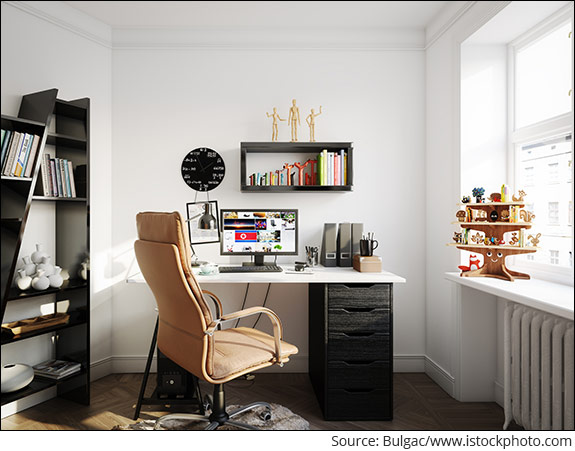 I'm happy to say I've a work-life balance that matches the employee to a great extent.
I come to work a little later than most analysts and also leave a little later. I can work from home few days of the month.
REVEALED: How to Unlock Almost 3x More Gains Post the Corona-Crisis...
And when there's some emergency, I can take the first half off and start working from the second half onwards.
I am sure lot of us who work in the knowledge industry have similar flexibility.
Isn't this in stark contrast to how our dads and uncles worked?
They had strict office timings to adhere to. There was no way someone could allow them to work from home.
And if there's some emergency, the responsibility would usually fall on mum's shoulders.
Or it had to wait till Sunday.
So, what changed in the period between our dads' professional lives and our own? How come the rules of the game are so different now?
As per Carlota Perez, we are living in a different technological age than our parents.
And the adoption of this style of working will only spread in the years to come.
If you don't know who Carlota Perez is, you could do well to check out this piece.
--- Advertisement ---
For Those Looking to Buy Stocks

If you're looking to buy stocks now, then we've uncovered 3 great stocks for you.

Our research says, these stocks have the potential to create a wave of Indian millionaires.

Get the Details Now
------------------------------
The 2000 tech bubble is a land mark event in the technological age we are living in. The crash left people confused.
They couldn't believe the fall from grace of the information revolution. It was a phenomenon touted to be the next big thing
But it had suddenly become a pariah. The internet revolution started looking like a big myth.
Carlota Perez had a different view though. She had seen similar frenzy and its ugly outcome once before. To her, it was just history repeating all over again.
Perez believes ours and the one our parents witnessed weren't the only two technological revolutions.
She has identified a full five of these.
The Industrial Revolution
Age of Steam and Railways
Age of Steel, Electricity, and Heavy Engineering
Age of Oil, the Automobile, and Mass Production
Age of Information and Telecommunications
As per Perez's theory, our parents spent most of their lives in the age of mass production. They spent none or may be some of their professional years in the information and telecommunication age.
For people my age however, the last age is where we are going to spend most of our professional lives.
Perez hasn't stopped at listing these technological revolutions. She has done a deep study on them and has come up with a unique framework.
A framework that will help us put each of these revolutions in the right perspective.
It helps us understand that neither a boom nor a bust is permanent. They're both part of a long cycle where one follows another almost every single time.
This pattern will continue given the capitalistic world we live in. Thus, it looks like Perez's model does pack quite a lot of punch.
But consider it a perfect crystal ball at your own peril.
The real world is far too complex to fit into a simple mechanistic model like that of Perez. Having said that, it is an important tool in my view.
And can help us see ahead and design timely actions.
Perez's framework has important implications for investing as well. It allows us to make sense of the changes taking place in our environment.
These changes are technological, economic, and social in nature. Trying to understand these changes can get us into companies capitalising on them.
It can also help us get out of companies still stuck in the previous paradigm. These are both extremely important qualities to have in investing.
This is why I am going to keep peeling more layers in the upcoming articles.
Stay tuned.
Warm regards,



Rahul Shah
Editor and Research Analyst, Profit Hunter
PS: Dear reader, today at 5 PM, at the Rebirth of India Mega Summit, Tanushree Banerjee will show you how a once-in-2,000 year event will create unprecedented wealth for investors. Join Tanushree to find out her top 7 stocks to profit from this historic opportunity.
Recent Articles