Investment in securities market are subject to market risks. Read all the related documents carefully before investing
India's Third Giant Leap


Discover the Best Category of Stocks to Ride this Mega
Opportunity at Our Upcoming Special Event
How to Win in This Market
Aug 8, 2023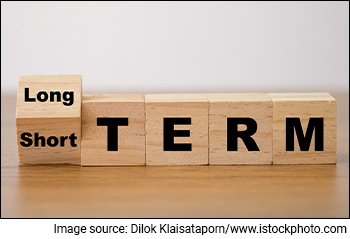 Many interesting events have happened over the last few days.
Fitch has downgraded US credit rating.
The world is acknowledging that the elephant can dance, and that the dragon's fire is losing heat.
Morgan Stanley recently upgraded India's outlook to overweight, suggesting we are entering a long wave boom.
Now it's not that we needed a certification for this. The signs have been there all along.
Our street vendors and autowallahs use Gpay or Paytm. This is a huge success story, not just of formalisation, but digitisation as well.
The income tax returns filings have set a record and are up 16% YoY.
The country is now a host to the world's largest building - Surat Diamond Bourse, bigger than the Pentagon. And it's not just another diamond in the crown of metros but based in Surat.
Tesla wants to set up a base in India and has rented office in Pune.
Apple's supplier Foxconn, seemingly jaded with a volatile government in China, is now investing in India.
The structural reforms, formalisation of the economy, the manufacturing revolution, rise of EVs, green energy reforms and investments, and the massive boost given to infra creation are all coming together to create a positive lollapalooza effect.
All in all, the elephant economy is galloping. If you are born in India and invest in the stock markets, there is a good chance you would be grateful to have won an ovarian lottery, i.e. being in the right place at the right time.
But here is a spoiler. While I'm bullish on India and the long-term return potential in the Indian stock markets, not everyone will make money.
In fact, there will be a clear group of winners and losers, in the same economy, in the same market.
What do you think will make the difference?
Let me first cover what will put you in the camp of losers in the current markets.
FOMO: The fear of missing out
It's likely to hit you the hardest when you are most vulnerable.
This will happen in markets like this when indices are making new highs, IPOs are raining down with over 90x oversubscription, and when you are flooded with the tips on social media and from influencers.
If you're not acting on these tips and still see such stocks perform, it will make you feel like a loser and tempt you to follow the herd and invest.
Blindly betting on megatrends
It could be green energy, solar, 5G, defence, etc. You are likely to just pick stocks, get carried away by the momentum stocks in the sector, with little or no due diligence paid to the company, business fundamentals, and management quality.
Using leverage
God help you. Good luck if you go all in, fully invested.
Markets are cyclical. While I believe the Sensex will touch 100,000 in the coming years, it's not going to be unidirectional. The only constants in the markets have been market cycles. And if Sensex PE and smallcap index to Sensex ratio are anything to go by, there is likely to be a correction before we get there.
Your asset allocation is all over the place
If you're fully invested, with overallocation to smallcaps and penny stocks, you have set yourself up for big time regret.
This will be a double whammy. Not only you are likely to lose when the markets correct, you will also miss the opportunity to use market correction to your advantage.
Okay so that was the negative side of the story. What about the positive side? What can you do now to position yourself to win the long-term investing game?
Tread the middle path
I would recommend only half exposure and that too in high quality, growing businesses, where the stock's valuations are reasonable, if not cheap.
Here's a watchlist of high quality smallcaps that I shared with our YouTube channel subscribers recently.
Have the courage to go against the consensus
This applies only when you understand both the managements and the business, i.e. the risk return profile and the environment they operate.
There are certain sectors which are out of favour because of short term underperformance, where I still see some value, for instance, specialty chemicals.
Invest with a long-term horizon and develop a capacity to bear pain
When there is a correction, good stocks will fall too. Having the right allocation and exposure will allow you to stay the course and make a stronger comeback.
What will help is to understand the management quality and the businesses you are investing in.
Visualize a 30% correction in the broader markets and a rebound from there to Sensex 100,000. Do you see the stocks you hold or buying now doing better in such a situation?
If yes, you are most likely doing the right thing. If the answer is no, you know what to get rid of.
If you can't answer, you are speculating, not investing.
Warm regards,



Richa Agarwal
Editor and Research Analyst, Hidden Treasure
Equitymaster Agora Research Private Limited (Research Analyst)