Revealed


India's Top 3 Smallcap Stocks
My 2 Secrets to Make Big Profits in Cyclical Stocks
Aug 11, 2022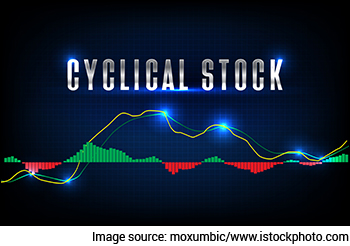 If you meet people from Dalal Street, they will always tell you their success stories. Their tales of multibaggers and consistent compounders.
If you met people from the early 1990s they will tell you how Reliance created wealth for them and their family.
If you talk to investors from the late 1990s, you will hear stories of Infosys and Wipro making them a fortune.
Some might tell you how they purchased their first car, their first house or how investing early in IT stocks sponsored their daughter's wedding.
Well, that's how human psychology works. That's how stock market success stories condition people's minds.
What people won't tell you is that for every Infosys and Wipro, there will be a Visualsoft, Pentamedia Graphics, DSQ software, Global Trust Bank and many more dot com bubble stocks.
In the real world, for every big start-up like Zomato, Swiggy, and Paytm, there are thousands of start-ups which failed.
For every Narayana Murthy, there are hundreds of failed entrepreneurs.
The problem is we know only of success stories in the stock market. Let me share by a personal example and what I learnt from it...
--- Advertisement ---
Revealing On Wednesday at 5 PM

Details of Top 3 Potential 'Crorepati' Stocks for 2023

Use this link to join the India's Top 3 Smallcap Stocks MEGA summit on Wednesday at 5 PM.

Richa will be revealing the details of 3 companies with the makings of a 'Crorepati Stock' that are potentially set to soar high in the coming years.

If you haven't registered for the summit, please use the link below to save your spot right away.

FREE Sign Up Here
------------------------------
Back in 2016, I came across a building material company which was growing its profits at 25% annually. Every quarter you would see its margins expand, revenues grow, and profits scaling at all-time highs.
Fascinated by the pace of growth, I decided to buy the stock of the building materials company.
The company embarked on capital expenditure to add capacities. The 25 year old me, viewed all these things as a positive. After all we are taught in economics and business that capex incurred by a company is a positive sign.
So basically, this company met all the points on my checklist at that time.
The stock price was Rs 600 when I bought. It shot up to 700 in less than a month. My target was Rs 1,000 in 6 months.
Fast-forward two years to 2018...and the shares were quoting at Rs 350.
Now I could have blamed it on the 2018 crash in smallcaps and midcaps. But the investor in me was determined to learn a lesson from this debacle.
So where did I go wrong?
Well, the problem was simple. I bought the stock at the wrong valuations.
In my mind, this company looked really cheap. It was trading at single digit PE ratio. In other words, it was one of those low PE ratio stocks in India.
Well that was my big mistake. And it's the same mistake investors make when deciding how to buy cyclical stocks.
Building materials, steel, automobiles, etc... You shouldn't buy stocks in these sectors at low PEs.
Why?
These are cyclical stocks and have to be timed correctly to make money.
But isn't it good timing to buy stocks when the PE is low?
Not in the case of cyclical stocks.
The building material company I invested in was trading at single digit PE. But as the company was growing at 25%+ over the past couple of years, it's earnings were peaking.
I bought the stock at the peak of the earnings cycle. This meant I had a very limited margin of safety.
A lot of investors these days are enthused about steel stocks at single digit PEs.
Well, the reason for that is the same as the story above. Steel stocks are near the peak of their earnings cycle.
Another point which I misread was the capacity additions. My assumption was simplistic.
Capacity addition = High demand = Higher sales.
Well, this is partly true but in my case it was wrong.
Consider the recent example of a related industry in the building material space: The plywood and MDF industry.
Over the past 5 years, there has been a shift in demand from plywood to MDF. This is due to reasons such as cost, aesthetics, and durability.
Every plywood company wanted to set up an MDF plant. In 2019, all the players announced capex plans. This was likely to triple the MDF capacity in 3-4 years.
The result? Stock prices kept rising. Some share prices tripled in a year.
Stories went around that the shift to MDF will be so rapid that even after doubling the capacity, there would be supply constraints!
But when everyone in the industry announces big capex plans, there always be excess supply over the long term. And this will lead to a price correction.
That is exactly what happened in the MDF industry, when capacities came on stream. There was an oversupply scenario.
The same happened back to the building material company I invested in.
This is the reason why it's difficult to invest in cyclical companies. You don't exactly know where you are in the cycle.
So what did I learn from my debacle?
The right metric to look at when analysing a commodities sector is the P/B ratio, i.e. price to book value and not the P/E ratio, i.e. price to earnings.
In other words, look for low price to book value stocks in India.
So here are my 2 secrets to invest successfully in fundamentally strong cyclical stocks.
Consider buying when the P/B is less than 1, preferably 0.8. It's usually a good time to buy when there is pessimism, market leading companies have high debt, and demand is weak.
Consider selling the stock when the P/B exceeds 2.5. It's usually a good time to sell when there is optimism, the market leaders become net cash positive, everyone is talking about capex, demand is strong, and price hikes are happening frequently.
Warm regards,



Aditya Vora
Research Analyst, Hidden Treasure
PS: In my previous article, I shared my view on why I believe Zomato could be a dark horse at these prices and valuations. Read it here.
Recent Articles