Investment in securities market are subject to market risks. Read all the related documents carefully before investing
LIVE NOW
Nifty 2030 Summit
Discover a Rare Opportunity for Potentially
Making Hundreds of Percent in Gains by 2030
This Legend is Warning Against Buying Too Many Stocks. Should You Listen?
Aug 14, 2023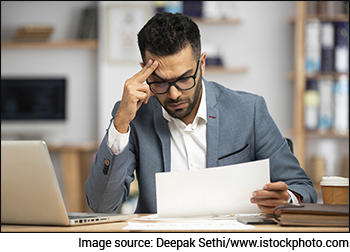 As someone who makes stock recommendations for a living, I have made a career out of short holding periods.
Yes, that's right.
Across my services, the average holding period for my recommendations does not go much beyond 15-18 months. I'd like to believe that it has worked out quite well for me and my subscribers so far.
However, every time I listen to Warren Buffett or Charlie Munger and try to understand their investment philosophy, I think that I am doing something wrong.
The other day, I read about Charlie Munger's view on how one should invest. His views were diametrically opposite to my approach.
Munger and Buffett are believers in the concentrated approach to investing. They rightly argue their company's success has been driven by a handful of key investments, such as Coca Cola and American Express.
Here's Munger...
In fact, if you look at Berkshire, take out a hundred decisions, which is like two a year, the success of Berkshire came from two decisions a year over fifty years.
I think he is bang on. Buffett and Munger don't like moving in and out of stocks too much.
They simply read and think the whole time and then when a big opportunity presents itself, they move in and try to take full advantage of it.
And over the years, this would have amounted to not making more than two decisions a year as Munger highlighted.
--- Advertisement ---
Investment in securities market are subject to market risks. Read all the related documents carefully before investing

Nifty 2030 Summit is LIVE Now

Our co-head of research, Tanushree Banerjee, is revealing a big opportunity in Nifty 2030... RIGHT NOW.

Her research says, there is a chance here for potentially making huge gains by 2030.

Tanushree has already identified her top 2 Nifty contenders.

LIVE NOW. Click Here to Watch...
Details of our SEBI Research Analyst registration are mentioned on our website - www.equitymaster.com
---------------------------------------------------
However, this is certainly not how I look at investing. I'm not about making two decisions a year and I'm also not into the 'Buy and Hold forever' philosophy.
To put things in perspective, I believe in buying at least 8-10 new stocks every year and in some cases, even much beyond this number.
Also, my holding period isn't very long term. It's one year or maybe two years maximum.
So, how do you reconcile what Buffett and Munger recommend to what I do?
Is my approach wrong and should I start following in the footsteps of Buffett and Munger?
Well, I don't think so. This is because there is a huge difference in the way they think of stocks in Berkshire Hathaway and the way I do at Equitymaster.
To be honest, all of us believe in the concept of intrinsic value and in the concept of margin of safety.
However, this is where the similarities end.
Buffett and Munger are more interested in stocks where they can see the intrinsic value going up year after year and where they are highly certain that the stock's intrinsic value ten years from now will be much higher than what it is today.
--- Advertisement ---
Investment in securities market are subject to market risks. Read all the related documents carefully before investing

Safe Stocks for the Electric Future

EV penetration in India is still at low single digits. But this market is growing exponentially.

Many logistics companies have started including electric vehicles into their fleet. Even public transport is going electric.

Once the charging infrastructure gets fully developed across the country... we may even see private car owners buying electric vehicles in droves.

The future is electric. So, it makes perfect sense to include a few stocks in your portfolio that could potentially benefit from this electric future.

Get Full Details
Details of our SEBI Research Analyst registration are mentioned on our website - www.equitymaster.com
---------------------------------------------
In other words, they like to invest in the best quality stocks when they are available at attractive valuations.
Well, this is not how I approach stocks. For me, a stock has a fixed intrinsic value which increases at a slow rate or does not increase at all year after year.
For example, if I think that a stocks has an intrinsic value of Rs 100, I wait till the price falls to Rs 70 or lower, due to fear in the market or temporary stock specific reasons.
Once this happens, I recommend the stock to my subscribers.
I then recommend selling when the stock price goes up again and reaches the Rs 100 mark.
A lot of times, it goes even higher, say to Rs 120 or even Rs 150, in which case, the profits are higher.
In most cases I look for average gain in the region of 50-60% with a holding period of 1-2 years.
So, which of the approaches do you think makes more sense?
Join us: And hear investing experts share their ideas
Well, both approaches have worked over the long term. Therefore, it boils down to the temperament of the individual and his personal preferences.
Buffett's and Munger's method needs a high amount of intellect, rigor, and patience to pull off.
The method I use is perhaps not as rigorous and intellectual. But it needs a contrarian streak where you should stick to the courage of your conviction and not worry too much about what the crowd is thinking.
Well, if my experience so far is any indication, the second approach is just as good as the one deployed by Buffett and Munger.
And I am in no hurry to give up this approach as it has shown to work for me so far.
Happy Investing.
Warm regards,



Rahul Shah
Editor and Research Analyst, Profit Hunter
Recent Articles